Creative Capital: This local tailor wants you to invest in 'made in Singapore'
One of the best-known names in bespoke tailoring, Kevin Seah hopes to inspire men to wear local and always pick quality over quantity.
Men's tailor Kevin Seah is a whisky guy, so much so that he always has a few bottles on hand in his boutique cum atelier with which to treat his regular customers. So when I asked this veteran designer what whisky was most like him, he named The Macallan 1975 (18 year old).
Fitting choice, this whisky is rare and pricey; it's also been described as mellow, smooth and a little sweet. The first two descriptors could easily be ascribed to Kevin's clothes, while the latter seems to fit the man himself. Kevin himself described this tipple as having a "long, lingering finish" and if I'm reading between the lines correctly, I suspect he's alluding to a long, influential and successful career.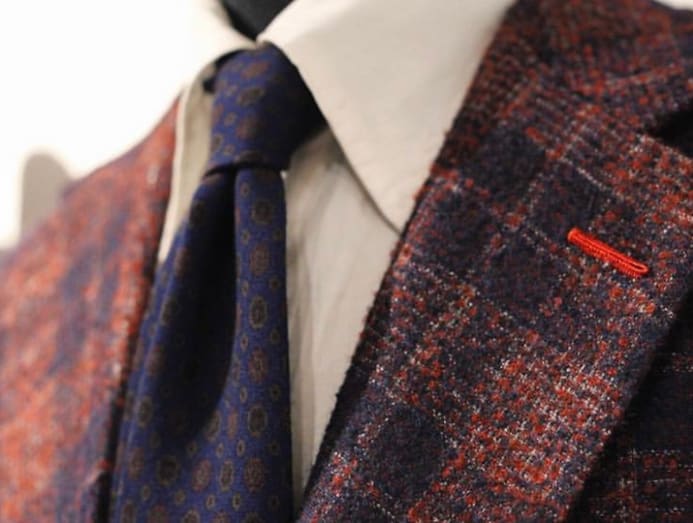 Described by The Rake magazine as Singapore's 'top bespoke tailor', Kevin, curiously never set out to be a men's tailor. He started out as a wedding dress designer. I met him when I was helming a small local magazine for tourist and he had just launched Kevin Seah Atelier.
Over the next decade, Kevin established himself as one of the country's foremost wedding dress designer. So, like many, I was more than a little surprised when he switch to menswear.
Kevin launched Kevin Seah Bespoke in 2009 and in the following year, was featured in The Rake, the men's fashion bible headquartered here in Singapore but edited from London; his was the first local tailor featured in the publication, which celebrates the art of tailoring around the world.
Since then, Kevin has been winning fans and accolades globally. This, in turn, has led to some very special collaborations with discerning brands such as Leica and Rimowa, and personalities like French graffiti artist Kongo (who has more recently collaborated with Karl Lagerfeld and watch maker Richard Mille).
Here, in CNA Lifestyle's series, where we speak with creatives making their mark in Singapore, Kevin discusses being a creative and overcoming Singapore's supposed limitations.

HI KEVIN, LET'S KICK THIS OFF WITH MY FAVOURITE QUESTION. DO YOU FIRST CONSIDER YOURSELF AN ENTREPRENEUR OR A CREATIVE?
Always a creative first. It's the ideas and philosophy that make a brand or business. A business always starts with an idea, then comes managing the idea and turning it into a business plan to market the idea or product.
YOU'VE BEEN SELF-EMPLOYED FOR A LONG TIME. WHAT DO YOU WISH YOU HAD KNOWN AT 21 THAT YOU KNOW NOW?
Money! I wished I had enough money to always sustain the business without worrying about not having enough.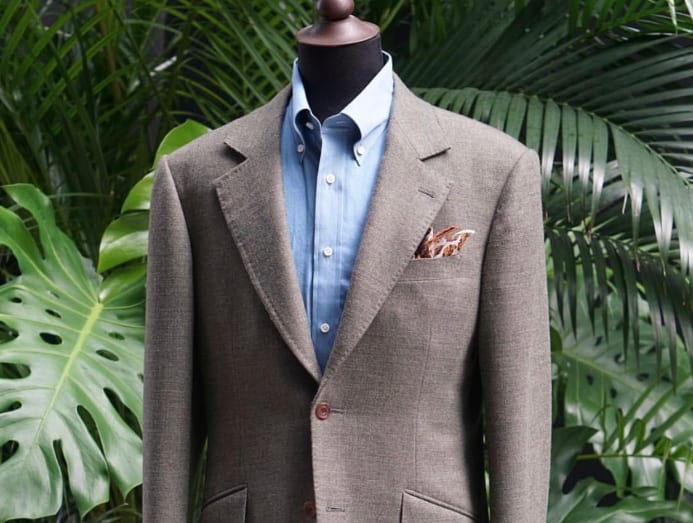 WHAT IS THE KEVIN SEAH LOOK? CAN YOU DESCRIBE IT?
It's hard to define a certain look. What I have been doing really, is to open people's mind to different styles and ideas that can be applied day to day, from office attire to casual wear.
Men need to be more open minded when it comes to styling and to be more adventurous with wearing colour. A suit can be worn with sneakers in the right environment and shorts can be worn with leather loafers instead of just flip flops. Start with a basic look first. Then add on colours or accessories to give personality.
We have been promoting lightweight outerwear, like an unconstructed shirt jacket which is a good alternative to a blazer. That look is perfect for our climate. It is smart casual without compromising on comfort.
WHAT'S YOUR OPINION ON HOW THE AVERAGE SINGAPOREAN MAN DRESS?
Actually, guys are starting to put in more effort to dress up, but more so for the office – You know, a nice shirt and a pair of trousers. I think this is largely due to social media and online publications that focus on men's style. But having said that, there's still room for improvement, especially in educating our men to lean towards quality, not quantity.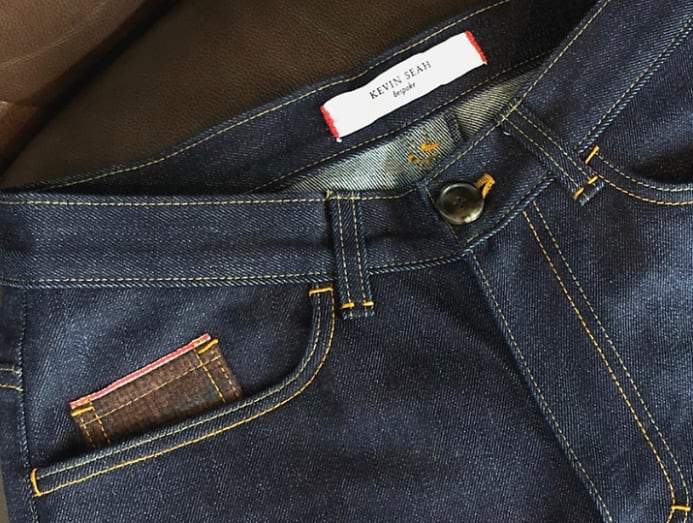 DO YOU HAVE A SIGNATURE DESIGN?
I try not to promote a signature design because I believe in creating new products all the time. I wouldn't want the Kevin Seah brand to stagnate and not be able to expand into other products. Our team is always trying out new things rather than just focusing on one single product. To be good, we must be able to do many things. That's creativity for me.
WHAT ARE SOME OF THE THINGS THAT INSPIRE YOU?
Music, photography, movies, furniture and art always excite me. I'm very inspired by things that make me dream and take me places. Everything is connected to creating an emotion or picture. An image with music will heighten the senses. Furniture makes me appreciate design and craftsmanship. Art makes me realise that anything is possible and real beauty lies with one's own interpretation.
WHO IS YOUR OWN DESIGN HERO?
Rei Kawakubo, Issey Miyake, Yohji Yamamoto and Christian Lacroix were the ones who inspired me to become a designer and get into making clothes. The radical 'anti-establishment' concept of Rei and Yohji helped me focus on being myself and believing in myself. Issey Miyake opened my mind to fabrics, forms and shapes. Christian Lacroix inspired me to study art, history, colours, couture and interior design.
WHAT ARE SOME OF YOUR THOUGHTS ON THE FUTURE OF RETAIL?
The future of retail lies in going back to basics. We must not forget to go out, see, smell and feel again.
Brands should improve on enhancing the shopping experience because experiences are never forgotten. Retailers sometimes forget the importance of human communication. A staff with the right knowledge and flair to excite a customer helps create a memorable and pleasurable experience. Unforgettable service is the key.
Other important factors, like smell, music, lighting and display should also be improved on in general.
WHAT'S YOUR OPINION ON THE LOCAL DESIGN SCENE AS A WHOLE? WHAT CAN AND SHOULD BE DONE TO MAKE IT STRONGER?
The local fashion scene seems to have diminished as compared to the 1990s when there were many more fashion designers and labels from Singapore. I think rental costs and the lack of manufacturing support in Singapore are the main reasons for this change.
Also, Singaporean brands lack support from the locals who prefer to buy foreign brands that give them a sense of prestige and street credibility. People are buying into hype. Unless there is a change in the Singaporean mindset, the situation is unlikely to improve.
They also have to realise that 'Made in Singapore' does not equal to smaller price tags.
WHAT'S HARDER, DRESSING A BRIDE-TO-BE OR THE WORLDLY GENTLEMAN?
Brides for sure. They're dealing with all the stress and anxiety from a wedding.
WHAT'S THE HARDEST THING YOU HAVE EVER HAD TO DO?
Borrowing money!
WHAT DOES 2019 HOLD FOR YOU? WHAT SHOULD WE LOOK OUT FOR?
2019 is Kevin Seah Bespoke's 10th anniversary. We are planning a line-up of collaborative projects with friends and artisans from round the world. Everyone says it's going be a tough year ahead but we just have to keep on pushing and do our best to make things work. My mantra is, "Never give up. Continue to excite!"