Creative Capital: The American socialite championing Singapore talent and women's rights
Intrepid explorer, local arts supporter and now author Paige Parker would have you know she's more than just the wife of billionaire Jim Rogers.
Open any society magazine or click on any website that showcases Singapore's more glamorous people, and chances are Paige Parker will be front and centre.
Since moving to the Lion City over a decade ago, she's become not just a recognisable fixture in society, but someone affecting change in multiple areas.
The energetic and always enthusiastic American is a board member, patron and fundraiser for several non-profit organisations, including the Singapore Committee for UN Women, Singapore Symphony Orchestra, National Gallery of Singapore and Singapore Dance Theatre.
She's also become a fairy godmother of sorts to the nation's young designers and artists, who she loves to promote and support. She is a freelance writer and a graduate gemologist through the Gemologist Institute of America.
And yet, despite all of the things she does, and the organisations and entrepreneurs she supports, she's often, sadly, described in just three words: "Mrs Jim Rogers".
Rogers, as many would know, is an American billionaire who co-founded the Quantum Fund with George Soros.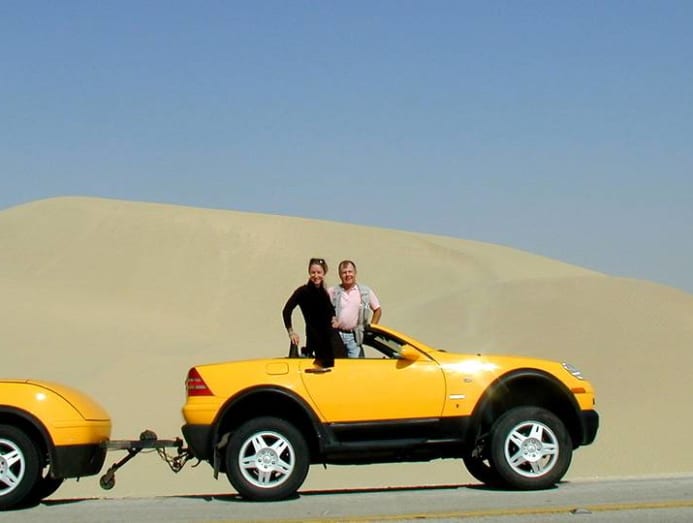 So the title of Paige's first book, Don't Call Me Mrs Rogers is very apt. In it, she shares the story of her Guinness Book Of World's Record journey driving around the world with her famous billionaire-adventurer husband.
YOU'RE KNOWN AS A CHAMPION FOR LOCAL DESIGN AND CREATIVE ARTS. HAS THAT ALWAYS BEEN A PASSION?
Actually, Singapore ignited this passion. Once I moved here and started meeting the local designers and talented artists, I began wearing their pieces, going to their performances, and ultimately became a passionate champion of the local scene.
I'm always baffled when Singaporeans defer to international brands. We all have an option on what we wear, eat, and put on our walls. Why not support local and give opportunities to the true talents amongst us?
HOW WOULD YOU, IN ONE SENTENCE, DESCRIBE THIS BOOK?
PAIGE PARKER: Sex, drugs and rock and roll. No, just joking. But there is romance, intrigue and war zones. This is a memoir with two journeys intertwined… My own personal tale from small-town Southern naif to the woman I was meant to be, coupled with the epic adventure I shared with Jim as we travelled around-the-world for three years, ultimately gaining a Guinness World Record.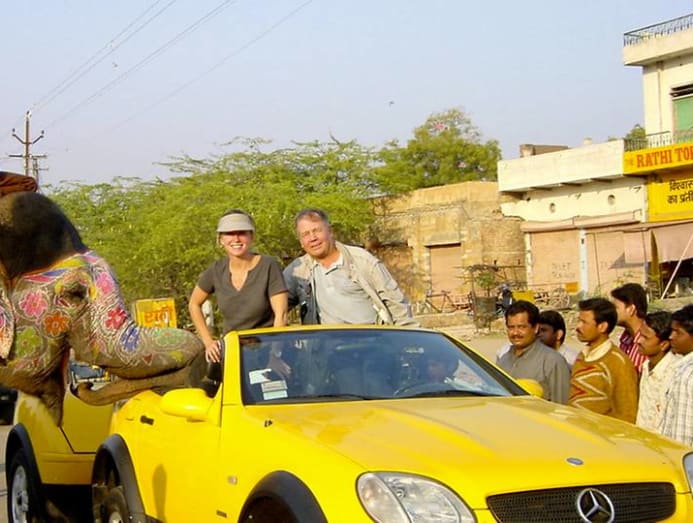 WHAT PROMPTED YOU TO WRITE THIS?
Honestly, the catalyst was reading my husband's book about our journey, then realising, "This isn't my story."  I was pregnant with my first child (Happy) back then, which compounded the urge to pen my story for her. The book gives validation to an experience that changed my life. The adventures and discoveries will never fade.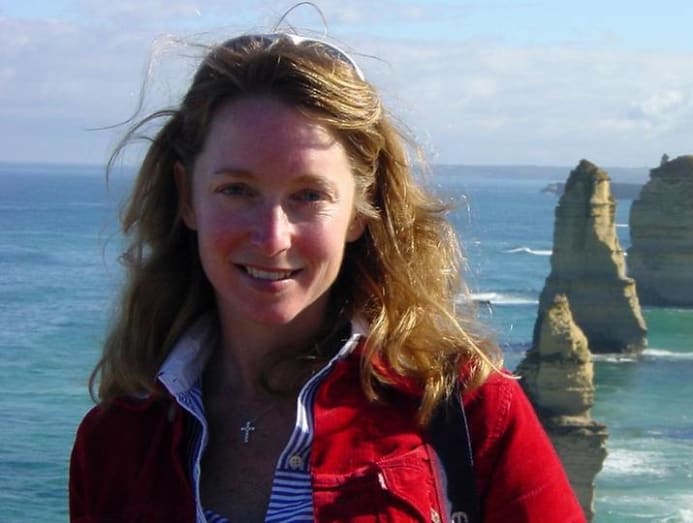 WHAT WAS YOUR WRITING PROCESS LIKE? HOW LONG DID THE BOOK TAKE TO WRITE?
Forever! This book has been a labour of love, and this is actually the second version of my tale. I wrote the book back in NYC, and it was a whopping 403 pages. After that, the book sat dormant while we moved here to Singapore.
I'm always baffled when Singaporeans defer to international brands.... Why not support local and give opportunities to the true talents amongst us?

I became pregnant with Bee and I was very hands-on with Happy, later Bee, with no helper for the first two years here. Then I spent three years becoming a gemologist, and life became more manic as I immersed myself in various NPOs in Singapore.
Then three years ago, my friend, the composer-musician-writer Ng King Kang, suggested I publish my original book with help from more talented friends, Winnie and James at Bynd Artisan. When I reread my book, though, I thought, "I can make this better."
I completely rewrote the book from present day in Singapore, with my family thriving here. I added more of an arc to show my personal growth, and I focused a bit more on the women of the world and the patriarchy we still face today.
For the rewrite, I stole minutes and hours whenever I could. I worked late into the night, often starting the writing process only after my daughters slept. I also tried to work an hour in the daytime with no distractions. Thankfully, as I was working from an existing text, the rewrite was not too difficult.
YOU'VE ADDED AUTHOR TO AN ALREADY IMPRESSIVE LIST OF DESCRIPTORS. IS THIS THE ONE YOU'RE PROUDEST OF RIGHT NOW?
For now, absolutely. I'm proud to have my story out there, and I hope it inspires others to take a chance, to do the unexpected. And may it lead my daughters to have genuine open eyes, keen curiosity and ongoing thirsts for adventure.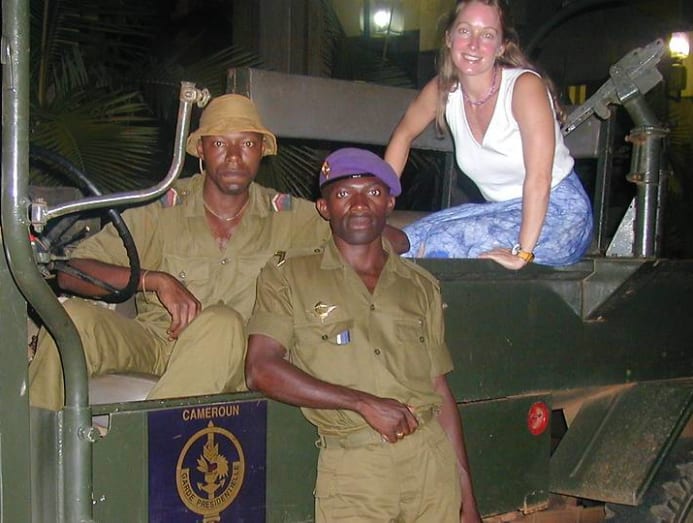 WHAT ARE SOME OF THE THINGS THAT INSPIRE YOU?
My mother was a working mom in my little town of 50,000 people. She had a career as CFO (chief financial officer) of an advertising agency. She volunteered, used her lunch hour to take me to dance classes, never missed a school event. In retrospect, she was ahead of her time, and I'm so proud of her. She inspires me.
My children inspire me with their enormous love for life. My friends, like Clarinda Martin and Tan Su-Shan, inspire me as they truly operate as super women – professional stars, devoted mothers, the kindest friends. And, of course, the countless women from Azerbaijan to Zimbabwe I met on the road, who taught me about ambition, strength and resourcefulness.
Maybe I'll write about my Caucasian daughters growing up truly Asian.

WHAT'S NEXT? WHAT'S YOUR NEXT CHALLENGE?
Selling the book! Writing it is one thing, but I want it to be successful, too. Perhaps writing a screenplay – this would be a fabulous movie! Seriously, I do have another book in mind, but it's a bit premature; maybe I'll write about my Caucasian daughters growing up truly Asian.
IF THIS BOOK DOES GET OPTIONED FOR A FILM, WHICH ACTRESS AND ACTOR WOULD BE THE DREAM CASTING FOR YOU AND JIM?
Reese Witherspoon will play me! My dream is for her to read my book, fall in love, put it on her Instagram book account @reesesbookclubxhellosunshine, and then make it into a movie with her production company, Hello Sunshine. For Jim: George Clooney, Woody Harrelson, Pierce Brosnan… Not really sure!
SPEAKING OF JIM, AND I HAVE TO ASK, IF YOU HADN'T MET YOUR MR ROGERS, WHERE DO YOU THINK LIFE MAY HAVE TAKEN YOU?
Oh, my goodness – shoulda, woulda, coulda. I would likely be running a non-profit. My first job out of college was in PR and then I moved to development work, where I found my calling.
So many people are scared to ask for money, but if I believe in a cause, do my homework, determine the donor is capable and keen, then I am able to make a knowledgeable ask. For the most part, the donor agrees, feels fabulous about helping the organisation, and the non-profit is over-the-moon to reap the rewards of the donor's generosity.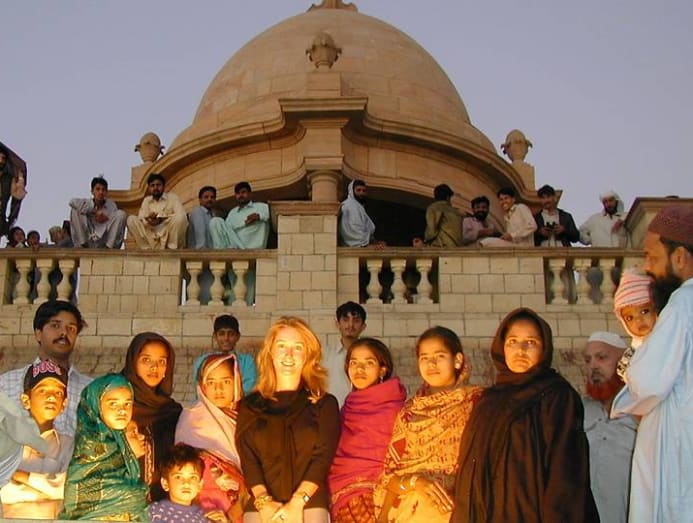 It's a real win-win. I'm organised, quite capable with marketing, financially savvy and passionate about the arts, education and gender equality. So yes, I'd be running a non-profit in one of those sectors.
Don't Call Me Mrs Rogers is out in bookstores.