Creative Capital: The Singaporean entrepreneur who tells stories through clever bags
Now stocked in countries like Japan and Sweden, Gnome & Bow are inspired by literary tales that founder Quanda Ong hopes will inspire positive change and energy in its owner.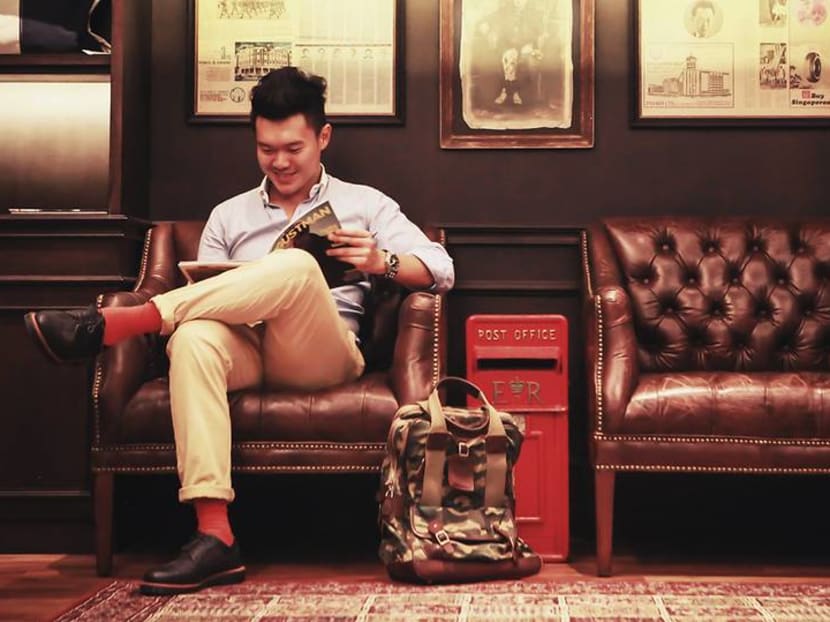 Quanda Ong, the 32-year-old founder and CEO of leather accessories brand Gnome & Bow, likes to call himself a Master Talesmith. For him, books and storytelling are paramount, not just in business, but also in life. A literacy advocate, this 32-year-old entrepreneur spearheaded a project to build mobile libraries in Cambodia and teach kids to read.

In 2014, Quanda set up Gnome & Bow after a successful crowdfunding campaign – "The largest fashion crowdfunding campaign at the time" – he proudly claims. The products were billed as "cleverly crafted bags for the discerning gentleman", and included a folio case, briefcase, duffel bag and backpack. He also sold bracelets, card sleeves and wallets.
To create a distinct identity for the brand, he used literary references. Each collection, for example, is called a new book, and classic tales inspire many of his pieces from the packaging to the design motifs. To date, there have been three collections as well as three special collaborations. 

One such project was a fencing bag for Zzuma, a specialty store for elite fencers in Brooklyn, New York. It may be the single most beautiful way to carry a sword (or any other martial arts gear) we have ever seen. 

The brand also launched women's handbags in the fourth quarter of 2017. Reviews and sales have been positive, and this five-year-old local brand is now stocked in countries such as Sweden and Japan. It's also available to global customers through the Gnome & Bow site as well as other e-tailers.

Despite the relative success, Quanda stays very grounded. In person, he's cheerful, humble, well-dressed and charming, and oozes a sincerity that makes you want to root for his success. He unwinds with a good book, karaoke with friends, and hitting, as he puts it, "the salsa dance floor". 
Here, in a new CNA Lifestyle series where we speak with creatives making their mark in Singapore, Quanda chats about how he incorporates messages in his products, and how he balances being both a creative and an entrepreneur. 

QUANDA ONG: When I first founded Gnome & Bow, everyone saw me as an entrepreneur, but on hindsight, the truth is I was more of a creative – an artist wanting to paint my stories using bags as my canvas. However, reality soon kicked in.
As I grew the business, I found myself becoming more and more of an entrepreneur – charting the future, analysing numbers and seeking commercial opportunities. Therefore, the not-so-straight answer to the question is that it will always be an act of balancing the two and finding the sweet spot where they synergise.

DO YOU EVER HAVE ONE OF THOSE "WHAT IN THE WORLD AM I DOING?" MOMENTS?

Many times! It's easy to get into the daily grind and be overwhelmed by work that comes your way. Then all of a sudden, one of those moments comes. It's a blessing though; a wake-up call to rethink your direction and sharpen your strategies.

WHAT'S BEEN YOUR HERO PRODUCT SO FAR? WHAT DO YOU THINK IS ITS APPEAL?

Our Strand Briefcase from Book II – Jekyll's Hyde is probably our most iconic product so far. The bag boasts two distinct looks in one: A classic, work-friendly side and a more radical, creative side when reversed.
Above all, subtle details make this bag a standout, such as the inner voices of Dr Jekyll and Mr Hyde engraved on the base of the bag, and tasteful touches like our signature oxblood hand-stitching.

It's easy to get into the daily grind and be overwhelmed by 'work' that comes your way. Then all of a sudden, one of those moments comes.

WHAT'S BEEN THE TOUGHEST CREATIVE CHALLENGE YOU'VE FACED SO FAR? 

That would be designing and launching that same collection, Jekyll's Hyde. The idea was to create a series of reversible bags that showcases the two contending faces of human nature: The rational, reserved side versus the wilder, more spontaneous inner self. The question is: "Which side will prevail?"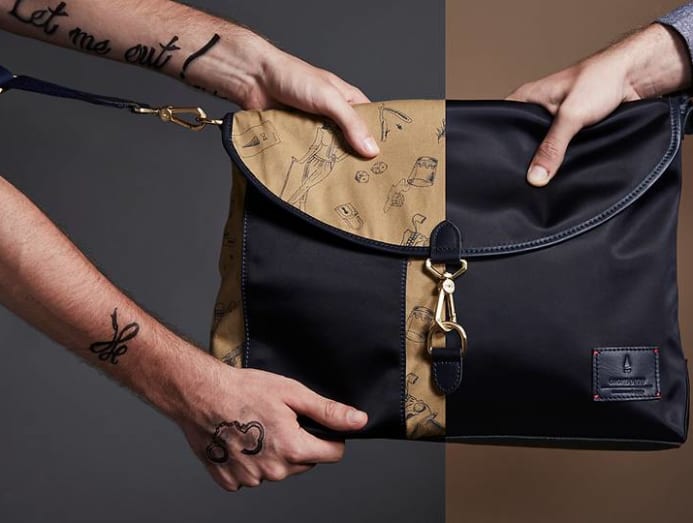 The design brief was to create a bag that could keep up with the modern individual's lifestyle, one that was not only adaptable to work and play, but also interactive and emotionally engaging.
One side of the bags features a classic and lustrous nylon which speaks of a distinguished Dr Jekyll. When flipped, the bags reveal a custom printed cotton canvas, each motif testament to the unconventional ways of Mr Hyde.
Designing it was only one half of the challenge. Then came the fabrication, which took an incredible amount of resolve and resourcefulness. The creative in me really pushed to perfect the collection. Meanwhile, the entrepreneur in me hoped for the best. I'm glad it turned out well.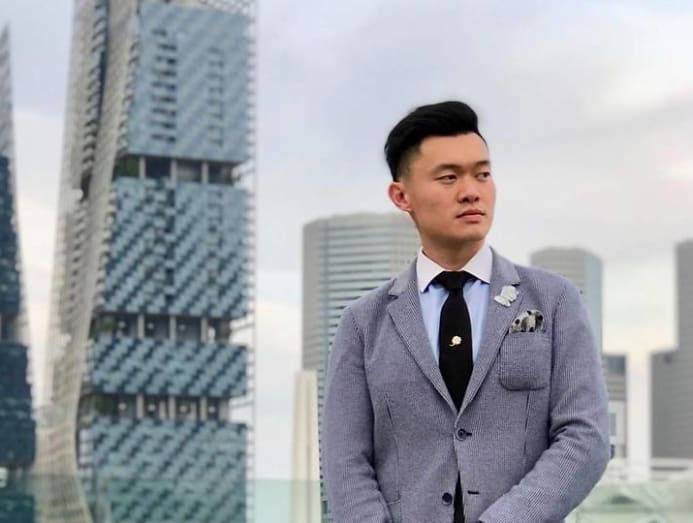 WHO IS YOUR DESIGN OR CREATIVE HERO?

Paul Smith. His curiosity for all things around him, quirky personality and passion for life inspire me.

TELL US SOMETHING ABOUT YOUR CREATIVE PROCESS THAT NO ONE WOULD EXPECT?

We plan our books (collections) at least five books ahead to ensure a seamless transition and story line. Each collection is inspired by stories chosen not randomly, but via a rigorous checklist to ensure both creative and commercial appeal. Every element of our design is thought through in detail, from the name of each product to the symbolic representation of our key messages. Finally, we tell stories through our goods on two levels.
The first is how our bags communicate the narrative or concept of the story through details, colours and textures. The second, which most people might not know about is how our products relate to the user in a personal or emotional way. What do they mean beyond the narrative and into the lives of the user?
Book I: The Hare & The Flying Tortoise, for instance, represents the underdog in the rat race, the wings innovation and perseverance, characteristics of a victor. We designed it in a way to help consumers tell their story, in turn hoping to inspire positive change and energy in them.

Each collection is inspired by stories chosen not randomly, but via a rigorous checklist to ensure both creative and commercial appeal. 

WHAT ARE YOUR THOUGHTS ON THE FUTURE OF RETAIL?

The future of retail is in onmi-channel, making sure that offline and online touch points work hand-in-hand. Further to this, the real pivot lies in how brands can differentiate themselves through a consistent and engaging brand experience.
Brands need to get up close and personal with consumers or work with stores (the middleman) who can translate or replicate their brand experience without dilution. These are increasingly hard to find. Mass distribution and aggressive marketing is not just going to work anymore as consumers become more discerning.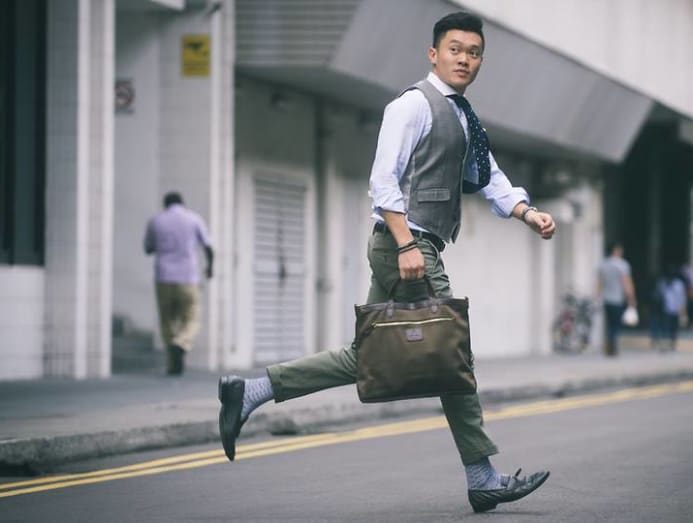 IS SINGAPORE A TOUGH PLACE TO BE CREATIVE?

The answer lies in what makes a creative tick. Singapore has grown leaps and bounds in the creative scene since my dad's time, where engineering was the hot industry. Anyone can be a creative in his own right, but what's really tough in being a creative is being a commercial one. It's a constant challenge breaking through creative clutter while making business sense, understanding consumer needs and meeting them.
So, yes, it is very tough in my opinion as Singapore still has a herd mentality, especially when it comes to the arts and fashion, following mass trends, playing safe and fitting into popular stereotypes.
WHAT HAVE YOU LEARNED BY RUNNING YOUR OWN BUSINESS?

I've learned loads. I almost don't know where to start when asked this question. I guess a key learning point is the importance of commercial creativity. Creativity and commercial reality have a strong symbiotic relationship that you need to harness to stay competitive and relevant in the business. Another is the importance of people. They are what make any business alive and thriving. Always invest in them.