Creative Capital: The studio owner bringing wet plate photography back to Singapore
Analog photography holds a lot of allure for Ryan Lee, a former in-house creative director.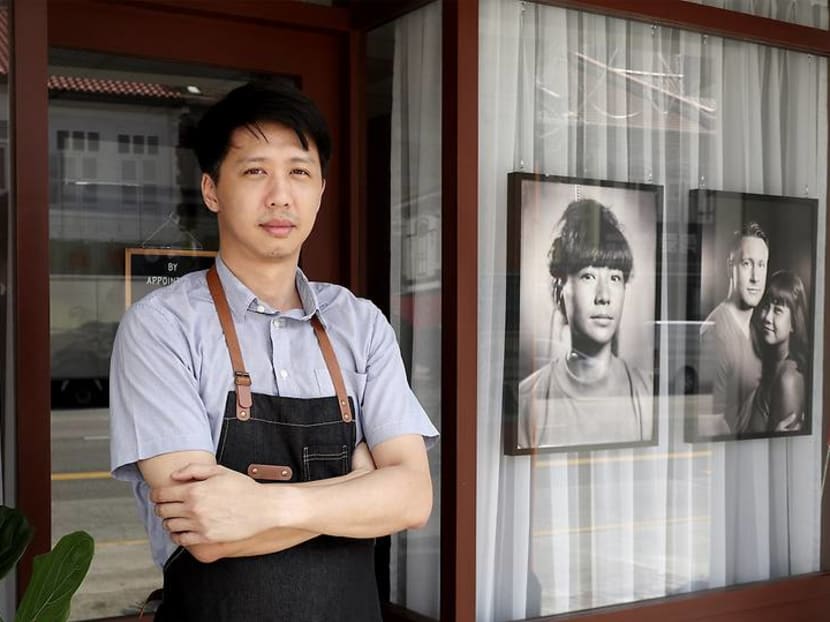 Ryan Lee is the founder of Hip Xiong Photo Studio, Singapore's first and only wet plate photography studio since independence.
Prior to launching this business in March this year, Ryan spent a decade and a half as an in-house creative before deciding to turn a love for analog photography into a business.
Ryan tells us his affinity with analog photography is inspired by his grandfather, who used to work for the Cathay-Keris film production company.
Ryan opened the doors to Hip Xiong in March, only to have to close one month later when the circuit breaker went into effect. Thankfully, the business is up and running again, and this former Creative Director hopes to inspire Singaporeans to step back in time and create a piece of memorabilia that will last for generations.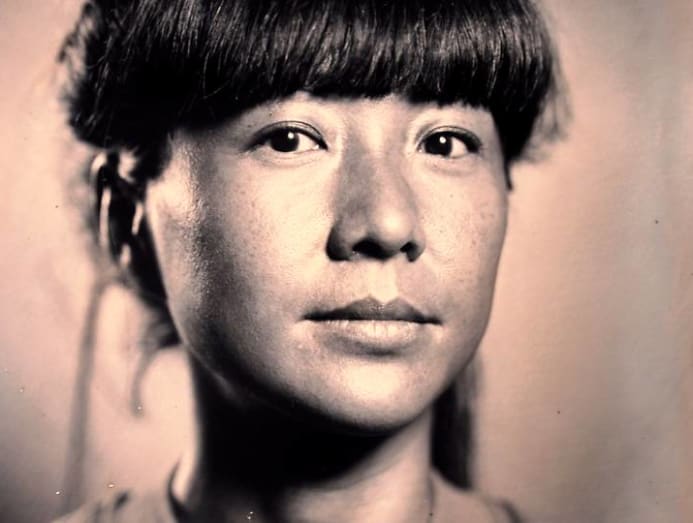 HI, RYAN. WHAT IS WET PLATE TINTYPE PHOTOGRAPHY?
Wet plate is an analog medium that predates film. Popular in the 1850s and phased out by 1900, the medium is produced by coating photosensitive chemicals on a variety of substrates like clear glass sheets – we call them ambrotypes – and blackened metal plates – tintypes. It's typically shot using a large format camera, but in actual fact you can use any analog camera as long as you can figure out a way to load the plate in the camera. The entire process, from coating the plate to shooting to developing, must happen within 15 minutes while the plate is still wet.
WHAT DREW YOU TO THIS MEDIUM?
I was at the library doing some research on old photo studios in Singapore and I came across images created using the wet plate method. I was intrigued by the aesthetic, from the way the subjects were posing to the way their skin tones were captured. There's an element of mystery to this old process and I had to find out more.
HOW LONG DID IT TAKE YOU TO MASTER THIS MEDIUM?
I've actually spent more time researching the chemistry and technique, as well as sourcing and procuring all the necessary equipment, than practising the shooting process itself. Despite that, I actually managed to produce an image on my first attempt. I consider that a huge success when it comes to wet plate photography because there are so many variables that could contribute to failure. Even after producing close to a hundred plates, I am still learning something from every new plate I create.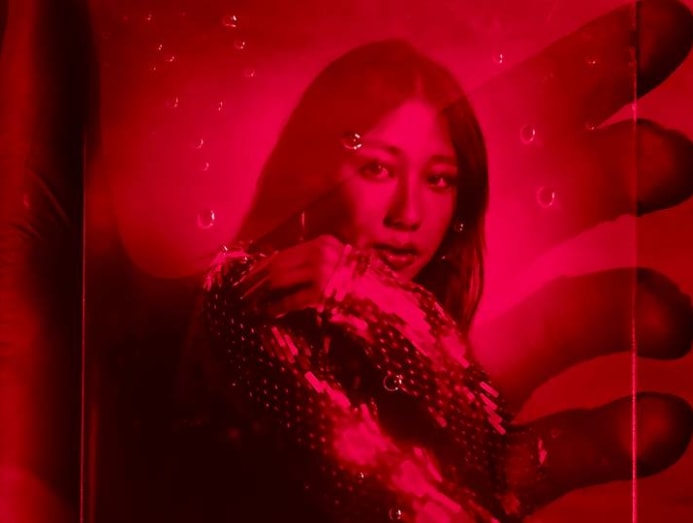 AND WHEN DID YOU DECIDE THAT YOU WANTED TO TURN THIS LOVE INTO A BUSINESS?
I felt a rush of excitement when I saw the image of my first plate revealing itself right before my eyes. I thought to myself that more people needed to experience this. I had initially wanted to just conduct workshops, but as demand for portraits grew, I expanded my studio's services to also include portrait shoots.
YOU'VE SPENT MOST OF YOUR CAREER AS AN IN-HOUSE CREATIVE. WAS MAKING THE DECISION TO STRIKE OUT ON YOUR OWN NERVE-RACKING, EXCITING OR BOTH?
I think it was more nerve-racking for my wife! But she trusts me and has always supported my decisions no matter how crazy they sound. That really took the stress out of making a call like that.
YOU'VE CHOSEN TO OPEN YOUR BUSINESS AMID THE PANDEMIC. THOUGHTS ON THIS?
I actually rented the space in December 2019 but the renovations only got completed in February. Then my supplies got held up and only arrived in March. I spent most of March trying to get people down for a portrait shoot, letting these first customers and friends pay whatever amount they wanted.
Then "circuit breaker" happened in April and in some ways it was a blessing in disguise because it gave me time to DIY a lot of things that I would have otherwise outsourced, like doing up the website and modifying camera parts. My landlords were also very sympathetic and waived the rent for the affected months without me even asking.
HOW HAS BUSINESS BEEN?
I've been busy, but no complaints, because it doesn't feel like work. I am enjoying myself. My toughest challenge, strangely, is trying to keep the house plants in the studio alive. My wife bought some plants to liven up the space and so far I have killed one rubber tree by over-watering, and I have another ficus plant on the verge of dying. I take the ficus out every day for some sunlight in the hope that it will pull through. As you can tell, the sense of guilt is strong.
WHAT'S BEEN THE BEST THING THAT HAS HAPPENED TO YOU SINCE OPENING THE BUSINESS?
I have been following some wet plate photographers on social media, and I try to benchmark my work against the best of theirs. Now, I can see them noticing and liking my work. That these guys appreciate my work has been really encouraging.
The first workshop I conducted was also very satisfying. To see someone else being able to produce a plate on their own and feeling super excited about it makes me feel really pumped up inside.
I LOVE THE INTERIOR OF YOUR STUDIO. DID YOU PURPOSELY WANT TO CREATE AN HOMAGE TO OLD PHOTO STUDIOS?
Yes. In fact, the contractors who did the renovations had no clue what the nature of my business was, yet they commented that it reminded them of the old photo studios in the past. It was then that I knew I was on the right track.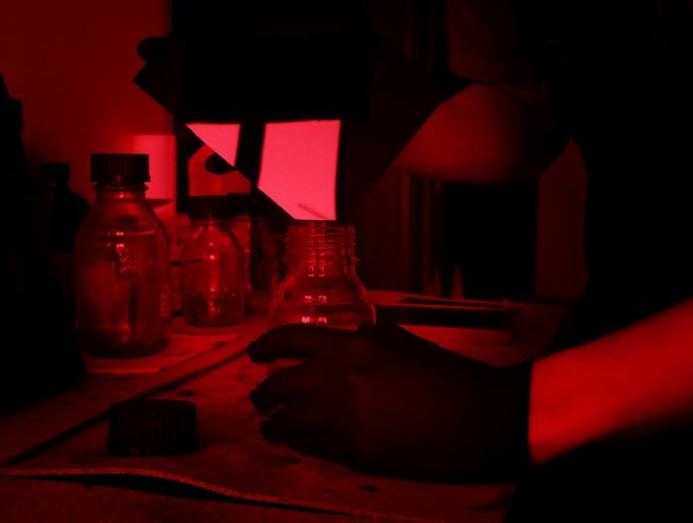 DID YOU AND YOUR FAMILY HAVE A TRADITION OF VISITING THESE OLDER PHOTO STUDIOS WHEN YOU WERE A KID?
We have albums upon albums of pictures taken at photo studios. Even before I was born, my mum had more portraits of herself taken at photo studios than I have posts on my Instagram feed.
I love looking at the photos taken by old photo studios. Even though they are posed and staged, somehow, I feel the images show us exactly how the subjects in the photos wanted us to remember them. There was care and deliberation behind the production of each photo, with very little room for error. No such thing as digital printing and touch-ups back in those days.
WERE YOU ALWAYS CREATIVE AS A KID?
I wasn't conscious of it. I just assumed that everyone was creative, just in different ways. I still believe that today. I did spend a lot time drawing as a kid, so much so that I remember my late mum hinting that I shouldn't be an artist as people will only appreciate an artist's work after they've passed away.
AS A LIFELONG CREATIVE, DO YOU FEEL THAT CREATIVE PURSUITS SOMETIMES DON'T GET THE RESPECT THEY DESERVE IN SINGAPORE?
Yes, but I think that's because people don't understand what they don't know. When someone doesn't understand the effort that goes into creative work, then it becomes hard to see its value. But I feel that mindset is slowly changing.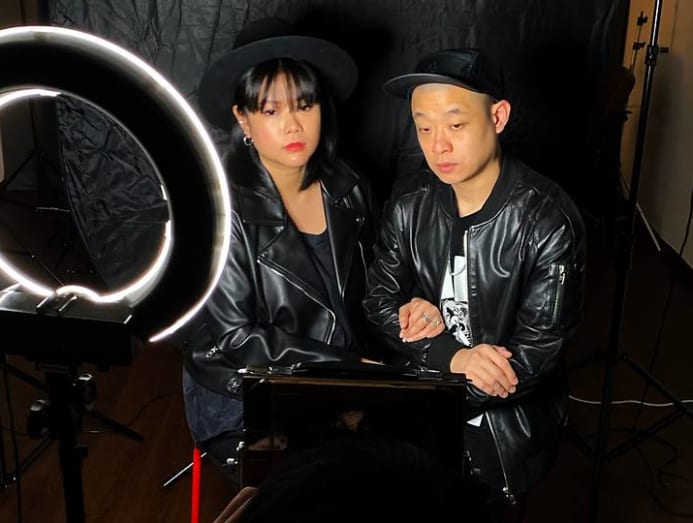 YOU'VE HAD AN INSIDE SEAT WATCHING SOME PRETTY HUGE BUSINESSES SUCCEED AND FAIL. WHAT ARE LESSONS YOU HAVE LEARNT?
It may sound contradicting but, 'Don't think about the money' and 'Think about the money'. Don't think about the money: Think about the kind of experience you want to bring to your customer instead of thinking about how you can profit from them. Think about the money: In the process of building that experience, look at your cash flow and decide what is critical and what is frivolous.
WHAT IS THE VISION FOR HIP XIONG?
My vision for Hip Xiong Photo Studio is for it to create the most memorable photography experience in Singapore. For now I hope to spread the word on wet plate photography to as many people as possible. I don't like setting long term goals because life is unpredictable, so it is better to stay nimble and take each day as it comes.