Creative Capital: The Scandinavian expatriate championing batik through modern fashion
Meet Mette Hartman, the 56-year-old Norwegian behind Martha Who's cool, modern batik kaftans.
As part of my research for this column, I am constantly scrutinising local design competitions. Last year, in one of the hardest year's for retail to date, the Textile and Fashion Federation (TaFF) Singapore ran a competition that invited designers to "explore what it means to create a Singapore-inspired capsule collection in men's and women's apparel." The event was part of TaFF's mission to promote, support, and develop the local fashion industry.

All five finalists are worthy of note. When looking at the designers behind the brand, one stood out, not just for its beautiful use of batik – a heritage art form and craft that deserves a lot more attention – but also for the surprising fact that the founder and designer, Mette Hartman is a 56-year-old Norwegian expat. Not exactly who I had imagined behind Martha Who's cool, modern batik kaftans.

HI METTE, TELL ME ABOUT YOURSELF

I was born in Norway but have lived abroad for three decades, in America, Sweden and Singapore for the past 13 years.

I moved to Singapore with my family for a job. Initially, I was engaged in the expat and Scandinavian community here. Then I fell in love with Singapore and the people. I decided this was home. We settled down here and I became a permanent resident.

I have a passion for travel, I tend to combine business trips to meet family and friends overseas. My three children are all studying in the UK.

Outside the office, I am happiest with my friends, socialising and doing charity work. I am a foodie, particularly enjoy joining my monthly cooking club.

WHAT INSPIRED YOU TO START YOUR OWN FASHION BUSINESS?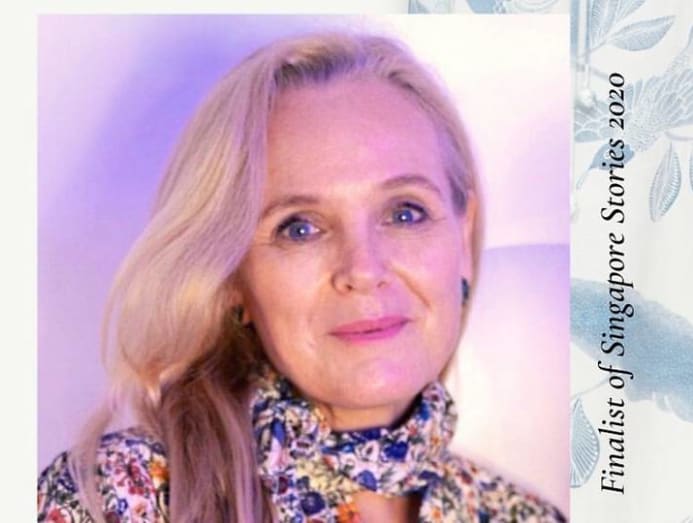 I founded Martha Who because I wanted to find a way to promote batik art globally. The original idea started from an ethos of developing a sustainable brand that preserves this amazing but endangered artform of hand painted batik.

WHAT DO YOU LOVE ABOUT BATIK?

The arts, heritage and culture. Batik making is just like creating a painting. I think it's very beautiful and these old techniques are important.

FROM CONCEPTION TO LAUNCH, HOW LONG DID THAT TAKE?

I soft-launched Martha Who on a small scale with only a few thousand dollars. I flew to Sweden with this little collection of batik silk scarves. A friend of mine was the founder of a fashion agency and she put my brand into multi-brand stores in Sweden and Norway. After a couple of years, I launched a capsule of robes, kaftans and scarves at Tangs Orchard. In Singapore, the oversized shawls are often used as beach sarongs and the smaller scarves as hijabs. This was so interesting to me. I never imagined that these scarves would be so versatile.

DO YOU THINK SINGAPORE IS SUPPORTIVE OF CREATIVE INDUSTRIES?

Yes. I am very impressed by the new team behind The Textile and Fashion Federation (TaFF) drive to support local designers. TaFF helped me with local awareness, and has been very supportive while giving me media exposure and the opportunity to retail at Design Orchard. The Singapore Tourism Board (STB) has also been very supportive in growing local brands. Through both organisations, I have gained invaluable knowledge from mentors and industry experts.

WHO IS MARTHA WHO? IS THERE A STORY BEHIND THE BRAND NAME AND WHO IS YOUR IDEAL CUSTOMER?

Martha is the name of my good friend's daughter. I had originally wanted to name it after my daughter, but she was a teenager then. She thought it was too embarrassing and did not allow me to use her name.

My ideal customer is a returning one. Returning customers are the best! I feel a deep sense of pride when I see my customers dress up in Martha Who clothing for special occasions like weddings and celebrations.

WHAT IS YOUR CREATIVE PROCESS AND THE PRODUCTION PROCESSES LIKE?

I always find inspiration and work in some way directed by nature. My designs often feature a fusion of traditional and abstract prints. For me, it's better to focus on a few products that I'm known for and doing smaller collections more frequently. This allows me to deliver from the studio to the stores when I want to. It gives me more breathing space and I can focus on making unique one of a kind designs; you will never find two of the same pieces. The fabrics are made by hand in small workshops then flown to Singapore where the pieces are cut, embellished and sewn by hand in my studio.

WHAT IS YOUR HERO PRODUCT?

Since the launch of the kaftans,  the black and white abstract motif has been our best-selling style. I find myself coming back to and reinventing and reinterpreting this design. The next collection I am planning is a set of black and white abstract batik through which I aim to pay homage to Martha Who's own development throughout the years.

The maxi kaftan in silk crepe is also super popular.

DO YOU EVER FACE ANY ISSUES BEING A EUROPEAN CHAMPIONING SOUTHEAST ASIAN TEXTILES?

Oh yes, there have been both cultural and language barriers. My Bahasa is quite limited and even though my master batikers speak English, miscommunication is still far from infrequent.

Fortunately, I have spent a lot of time in Indonesia and we have worked together over many years. I have changed my way of communication so that we work more effectively together, rather than simply trying to impose English.

Understanding their cultures has made it easier for me to do business in Southeast Asia.

WHAT IS A TYPICAL DAY LIKE FOR YOU?

My morning starts with breakfast on my balcony. I start the day with admin work. Even though I like the creative process better, I think production and logistics and up-to-date book-keeping are all equally important to know for my business. After lunch, I will drop by Design Orchard for a quick chat with the staff or make deliveries before heading to the studio which is located near City Hall. I will work on production until around 7pm. For dinner, I will go out with colleagues or friends or simply head home and cook.

Late in the evening is the time when I am most creative and when I work on new designs and patterns. This is also the time when I make international calls to my loved ones in Sweden. Before going to bed I will climb the staircase in my condo to get my exercise or take a bicycle ride around Marina Bay Sands.

WHAT HAS BEEN THE HIGHLIGHT OF YOUR MARTHA WHO JOURNEY SO FAR?

Definitely, it was being a finalist in an eight month long design competition, Singapore Stories 2020.

I am very happy and proud that I was able to create an innovative fashion capsule during lockdown. It was so much stress and fun competing for the Singapore Fashion Award Trophy. Even though I didn't win, I am so glad I have helped to drive Singapore fashion to the stage because there are so many great designers out there. I have so many good moments together with the other contestants and the team when we met during castings and filming days. We actually got the rare opportunity to tour the vaults of Asian Civilisations Museum's Heritage Conservation Centre led by one of the judges, Kennie Ting, Director of ACM, and Jackie Yoong, Curator for Fashion and Textiles & Peranakan Art.

For the competition I was inspired by the rich tapestry and vibrance of the Peranakan culture. I challenged myself and presented a resort collection 'Peranakan Tea Party in the Garden' which received wide praise.

WHERE CAN OUR READERS BUY YOUR PRODUCTS?

I'm excited to offer Martha Who products at Design Orchard, SocietyA, Takashimaya and Four Seasons Hotel. Monument Lifestyle Duxton and Tiong Bharu are my latest stockists who will showcase my label when things opens up again.

HOW HAS THE PANDEMIC AFFECTED YOUR BUSINESS?

Even though I have tried to adapt and recover from the COVID-19 Pandemic, I still struggle. We were hit hard during the Circuit Breaker because physical stores were my only sales channel. Suddenly I had no sales. The artisans in Indonesia could no longer produce. I had to quickly engage my sewers here in Singapore to use the excess silk fabric into reusable face masks. After the reopening, some retail partners had closed, some only open for appointments.

Before the pandemic, my customers were mostly tourists and expats, so now I am working hard to create local brand awareness. Even that is difficult. Collaborations, pop-ups, photoshoots – regrettably all have had to be postponed. I understand these measures are very necessary but it is still very difficult to cope.

I am so thankful for all the support Taff, STB, and Design Orchard has given me during this uncertain time we are going through.

ANYTHING EXCITING PLANNED FOR 2021?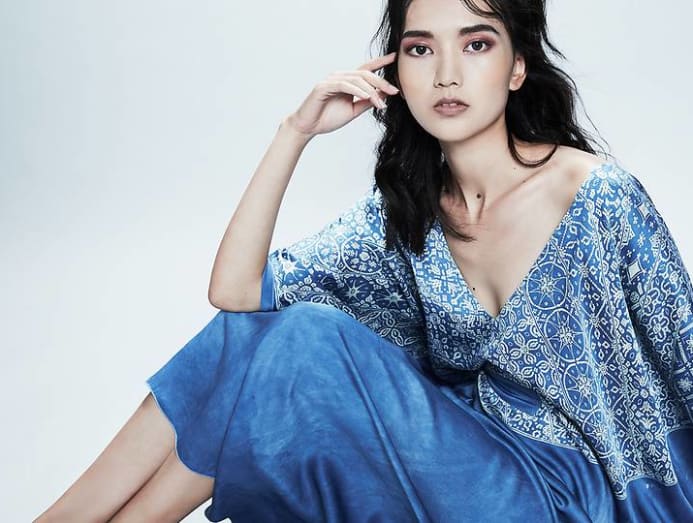 Yes, some very exciting things. From June 25 to Oct 31, I will display one of my works as a part of a special exhibition at Asian Civilization Museum (ACM). #SGFASHIONNOW is an exhibition exploring designs and concepts reflective of Singapore fashion and Asian heritage today. It is such an honour to be exhibited in a museum.

There will also be a Resort Pop Up at Design Orchard, from Jun 18 to Jul 22. There, I will showcase a set of black and white abstract batiks through which I aim to pay homage to Martha Who's own development throughout the years.