Creative Capital: The husband-and-wife dance duo with the right moves in Singapore
Marcus Tan and Rachel Lee are the nimble-footed behind ScRach MarcS. And after conquering the dancefloor, they're setting their sights on even bigger things.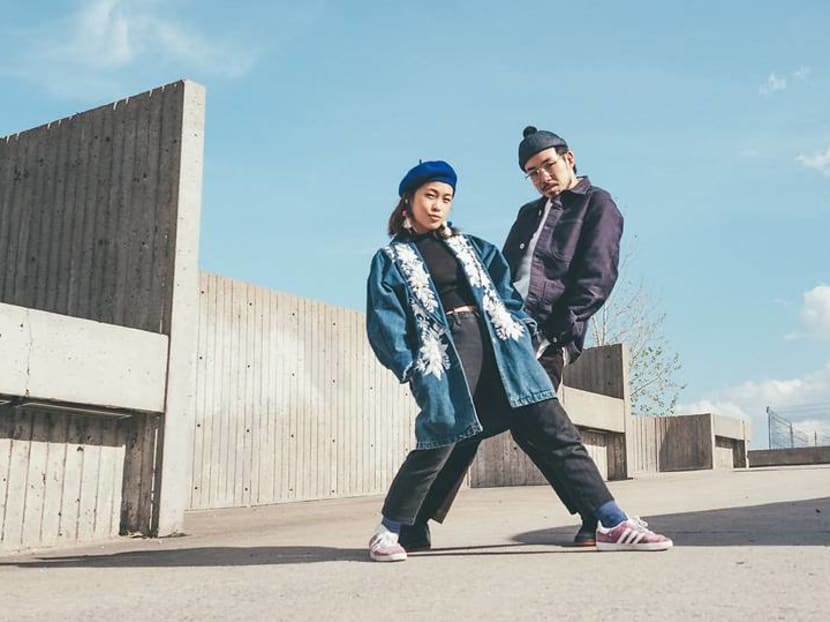 Confession time. One of my guilty pleasures is watching is TV dance competition shows. I'm completely addicted to So You Think You Can Dance! and have thoroughly enjoyed all three seasons of The World Of Dance.
As someone with two left feet, there is something quite remarkable about the way trained dancers push their bodies to do things that sometimes seem impossible, other times magical, breathtaking or even terrifying. The very best ones do this while telling a story set to well-chosen music. The overall effect, when music, choreography and performer come together is both memorable and moving.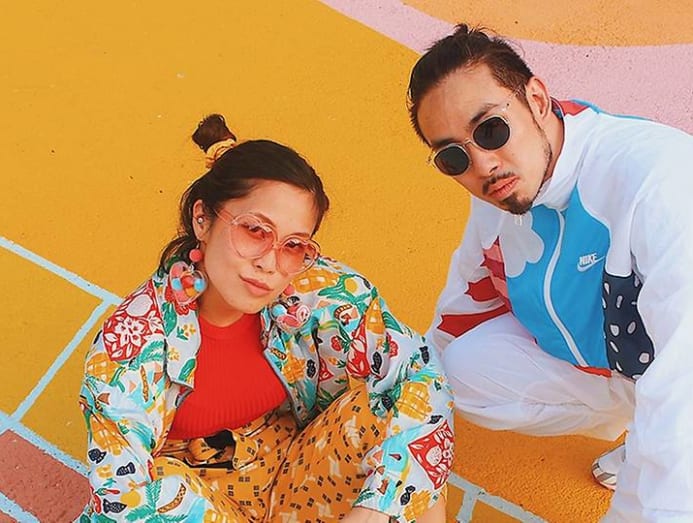 Here in Singapore, we've had The Dance Floor. Unfortunately, this Channel 5 show only lasted two seasons and had a wee purse (in comparison with its foreign peers). But the show's contestants did a great job of showcasing their talent and skills, while also demonstrating the amount of dedication, passion and intensity you need to have to be a great dancer.
The winners of that second season were a charming couple named Rachel Lee and Marcus Tan, who went by the collective stage name ScRach MarcS. Their second performance in the finals, a contemporary hip-hop number, was emotional, technical, and altogether beautiful. They certainly deserved the trophy. In the time since bagging the competition back in 2015, Rachel and Marcus have gotten married, and have made ScRach Marcs their fulltime gigs.
Now in their early thirties, they teach classes, perform, and collaborate with brands. They also still compete, and very often win. I ran into them recently and thought they needed to share their story with all of us.
HOW DID EACH OF YOU GET INTO DANCE?
Rachel: Actually I think we are considered late starters in dance. I only started when I was around 17. I joined my school dance club back in Junior College because most of my friends were joining and I thought it would be fun. I guess I had a case of what we call FOMO (fear of missing out) nowadays.
Marcus: I had friends who danced in some competitions during my secondary school days but I only supported and watched. I had my first try in the clubs, like China Black, Zouk, Double O, Centro. I failed horribly. Years later, just before I left National Service, I enrolled in a dance class and I've never looked back since.
HOW DID YOU MEET?
R: We met in a dance studio and got to know each other while practising for a performance.
M: It was definitely not love at first sight – more like being impressed at first sight. It was rare to see girls back then do popping and Rachel was killing it in class and in competitions.
DID YOU GUYS START DANCING TOGETHER IMMEDIATELY?
R: It started when we joined a duo dance competition in 2010 called Floor The Love. We formed ScRach MarcS and won. After that, we casually joined other competitions until we formally worked together again in 2015 for The Dance Floor.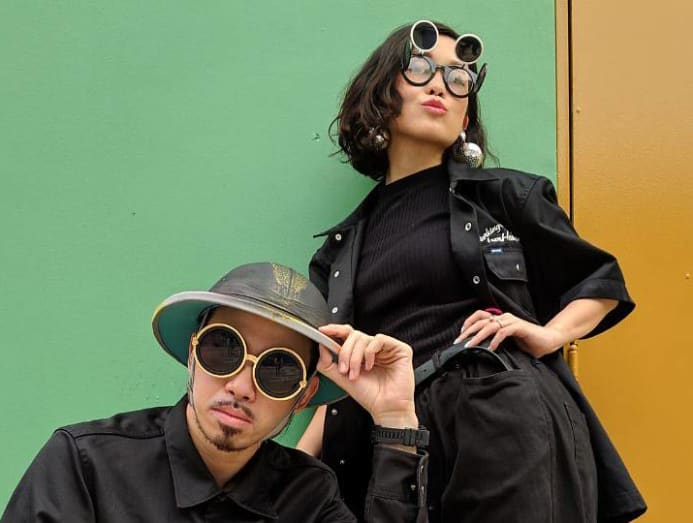 HOW WOULD YOU DESCRIBE YOUR STYLE AS SCRACH MARCS?
R: I've explored a variety of genres, especially in the street dance, but I focus more on popping and waacking. When we dance as ScRach MarcS, we see ourselves more as movement artists who create meaningful ways to tell a story.
M: I took a lot of classes and spent years learning many styles like hip-hop, house, locking, waacking, krump, b-boying, contemporary, jazz styles, and Lindy Hop. It's always just about exploring, learning more and understanding how to move better. In my first couple of years I used to take something like 22 classes a week.
YOU REMIND ME A BIT OF THE FAMOUS DANCE COUPLE KEONE AND MARI. DO YOU LOOK AT WHAT A LOT OF OTHER MARRIED HIP-HOP DUOS DO?
M: We have had that comparison many times, maybe because it's hard to find married couples in the same field of street dance. They are a big inspiration (when it comes to) pursuing one's craft while sustaining a relationship. It helps remind us that fellow dancers can find that balance between family and work. Another big inspiration is the iconic couple, Robert Shields and Yarnell.
HOW HARD IS IT TO MAKE A LIVING AS DANCERS IN SINGAPORE?
R: I think it is hard if there is a lack of determination to stay rooted to this path, but I guess it's the same for all careers out there. But when there's a will, there's a way. Some of the things that ScRach MarcS do are dance education, choreography, brand partnerships, event organisation, performances, plus other gigs.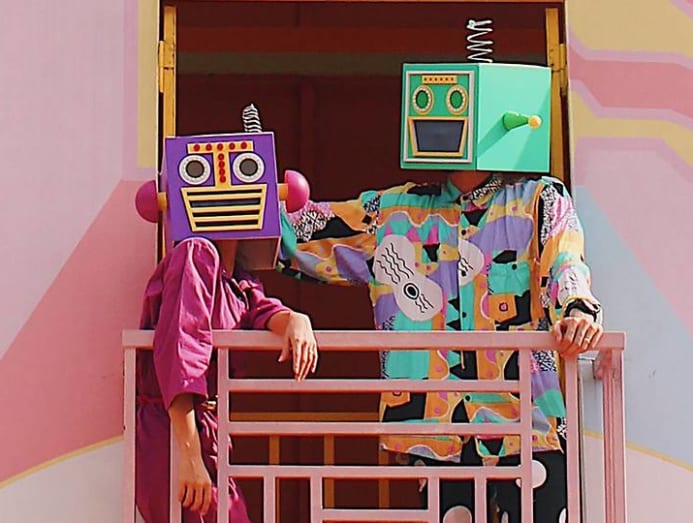 M: It's tough because it is still an emerging industry. However, it is also fun because of that. It allows us to set the pace and the standard because dance is an open landscape.
WHAT'S BEEN THE HARDEST PROFESSIONAL MOMENT SO FAR?
R: It's when we're either sick or injured. Thankfully, I don't think we've ever been injured at the same time.
M: I think it was taking that first step into quitting our jobs to do this full-time.
AND WHAT'S BEEN THE VERY BEST?
R: There have been plenty but I want to highlight our experience with SIFA (Singapore International Festival Of Arts) this year. We got to work with Canadian public installation designers to create a public art and dance installation in Singapore. Despite it being -17 degrees in Canada, we were able to learn and explore so much on this project. We even managed to meet up with Canadian friends and travelled to Mexico.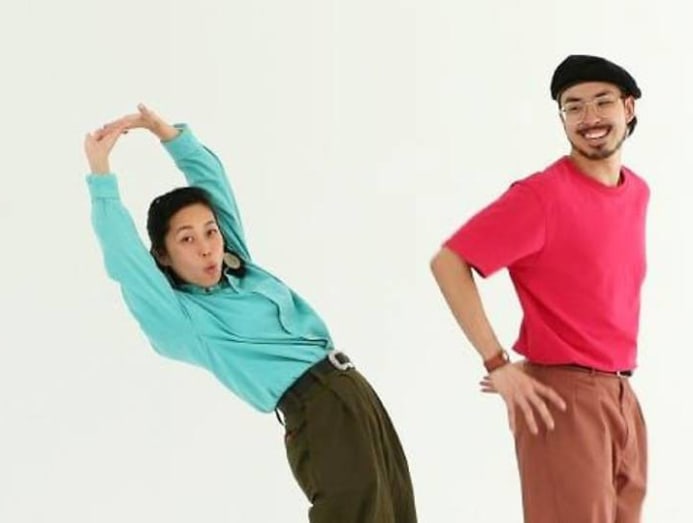 M: Definitely for me, it would be winning Channel 5's The Dance Floor Season 2. It allowed us to present what we have to offer to the general public and it helped open the eyes of a lot of people to what street dance can do.
WHAT'S YOUR IMPRESSION OF THE LOCAL DANCE SCENE?
R: It's definitely bigger and better than what it was like 10 years back. It is very diverse and knowledgeable but one thing that could be better is for dancers to believe more in themselves. I think Singapore lacks the "support local" spirit, but the more we believe in the work that we do, local talent will shine through.
WHAT'S NEXT FOR YOU? WHAT PROJECTS ARE ON THE HORIZON?
R: We're programming an arts festival for early next year; involved in a dance theatre production mid-year; and organising a big dance party and competition after that. On top of this, we need to spend time with our students.
M: We are planning to develop more courses for kids and teens as well as further expose our current students to street performances and urban theatre. We are also trying to enter the education landscape and make street dance a part of the curriculum. Wish us luck!