Creative Capital: The Singapore brick artist who built a business using Lego
Jeffrey Kong founded Artisan Bricks, a company that provides Lego consultancy services such as running workshops and creating installations.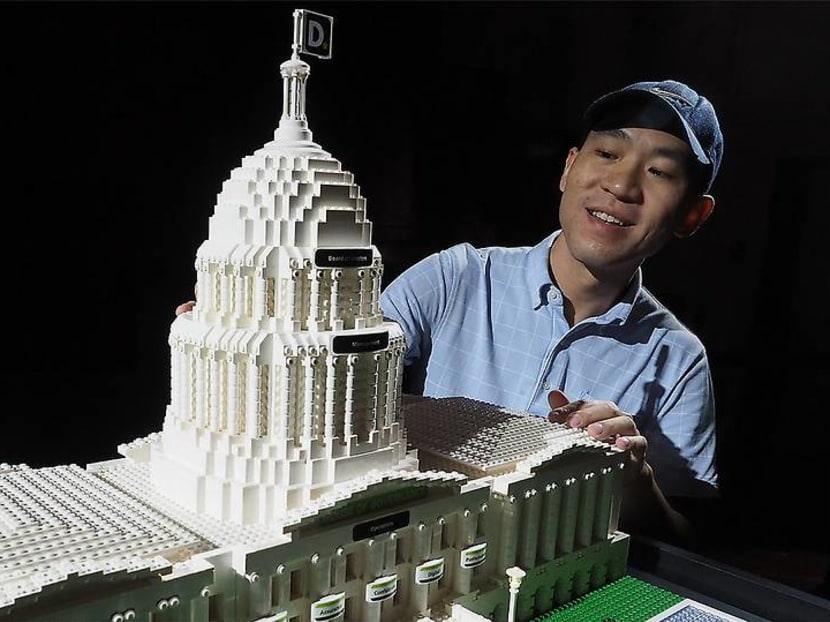 One of the TV shows that my children and I binge-watched last year was Lego Masters.
All of my kids love Lego, and we have a wide range of it, from boxes of Duplo to more complex kits for older kids.
The kids were amazed and astounded by the creations of the brick artists competing on the show. It fuelled a passion and love for the medium and opened their eyes to possibilities that they hadn't considered prior to watching the show.
Lego is a pretty amazing medium. And while I knew that Lego schools for kids existed, I did not know we had professional brick artists here in Singapore.
The most prominent of them must be 41-year-old Jeffrey Kong.
The former writer and editor is the founder of Artisan Bricks, a Lego consultancy services business that does everything from creating kits to running workshops and creating installations for corporate clients.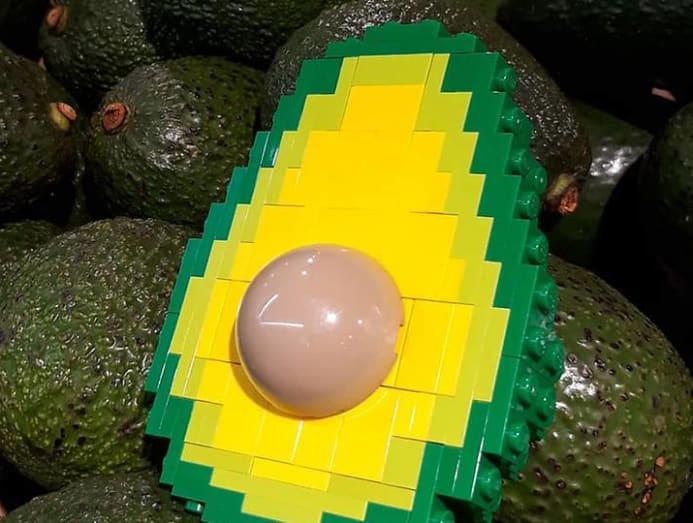 HI, JEFFREY. WERE YOU INTO LEGO AS A KID OR WAS THIS A PASSION THAT ONLY DEVELOPED IN YOUR ADULT LIFE?
I only started creating with this medium in my 30s, during a difficult time in my life. It was then that I discovered that Lego had created a free brick design software. I tried it out for fun and showed a few friends my designs. When they started asking me, "Do you sell this?" and "Could you teach me how to design that?", I thought I could do this creative business on the side. I started to accept commissioned work and after around three years, this became a full-time business.
TELL ME WHAT SERVICES ARTISAN BRICKS PROVIDES.
Commissioned sculptures and murals, custom building kits – with Lego parts and instructions for you to build it yourself – workshops and team-building events, and design services.
ARE THERE OTHER PROFESSIONAL BRICK ARTISTS IN SINGAPORE? IF THERE ARE, DO YOU GUYS HANG OUT? IS THERE A COMMUNITY?
There are recognised Lego User Groups (LUGs) run by adult fans of Lego (AFOLs) who organise public events – the most prominent being Titans Creations Singapore, which organises the Singapore Brickfest – and these are the usual platforms on which the local builder community meets. I am much more inspired by artists who work with different media, such as wood, clay and cardboard, and especially those who create miniatures, so I meet them whenever I get the chance.
WHAT DRAWS YOU TO LEGO? WHAT'S THE APPEAL?
The humble building brick is a powerful medium for creating art, because you do not need special training or equipment to put bricks together. So, this medium makes art accessible to everyone. This also means everyone can tell their own story with bricks.
WHAT HAS BEEN THE HARDEST PROJECT TO DATE?
The most challenging projects tend to be those with the tightest deadlines. I did a city scene with local landmarks for a trade show; that was tough but very fulfilling. Building kits are also challenging because I need to balance aesthetics with the ease of building for the average builder. A kit I designed for a local church is a really good example of that. I was very satisfied with how that turned out.
WHEN SOMEONE WHO DOESN'T KNOW YOU HEARS THAT YOU ARE A PROFESSIONAL BRICK ARTIST, WHAT'S THE USUAL REACTION?
Usually, "Wow! I didn't know you could make a living by playing with bricks!"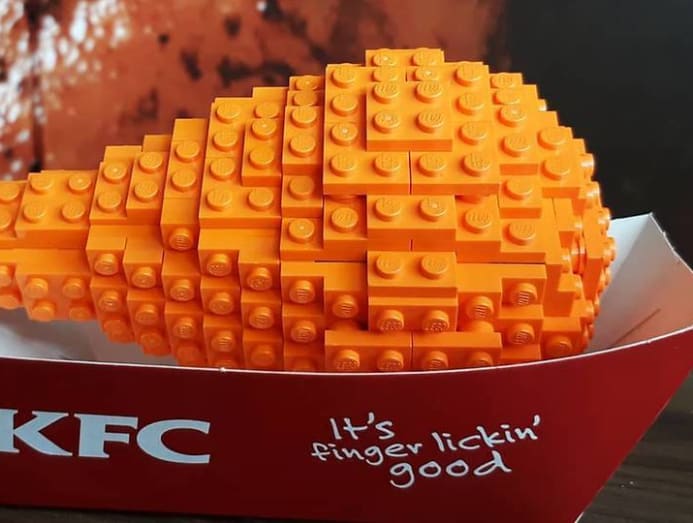 AND WHAT IS THE BIGGEST MISCONCEPTION ABOUT WHAT YOU DO?
That I stay in my studio and do nothing but play with bricks all day. I prefer to do lots of research and think of ways to best tell the story, even before I touch a single brick. This usually involves making several sketches and talking to people to get a better idea of the subject. For me the design and conceptualisation takes up a lot more time than the actual building.
HOW HARD HAS IT BEEN TO BUILD ARTISAN BRICKS AS A SUSTAINABLE BUSINESS?
When I first started out, I did everything myself – sometimes I got family members to help – but this put a limit on the size and number of projects I could take on. Now, I am fortunate to work with trusted business partners who support me with production for larger projects, so that I can focus on the design and creative aspects. It took me years to figure out what most clients want, and the learning is never finished as every project is different. I am still learning on the job as I go.
YOUR PROFESSIONAL BACKGROUND IS AS AN EDITOR AND WRITER. DO YOU FIND SIMILARITIES BETWEEN THAT WORK AND YOUR WORK IN LEGO?
Yes, many! The intent is still to tell a story, just that I use bricks instead of words and pictures. Doing research, talking to people and choosing what details to include – I am still doing all these things that I used to do in my publishing work. I also love the clean and simple layouts of the publications I used to work on, and I believe this shows in my work.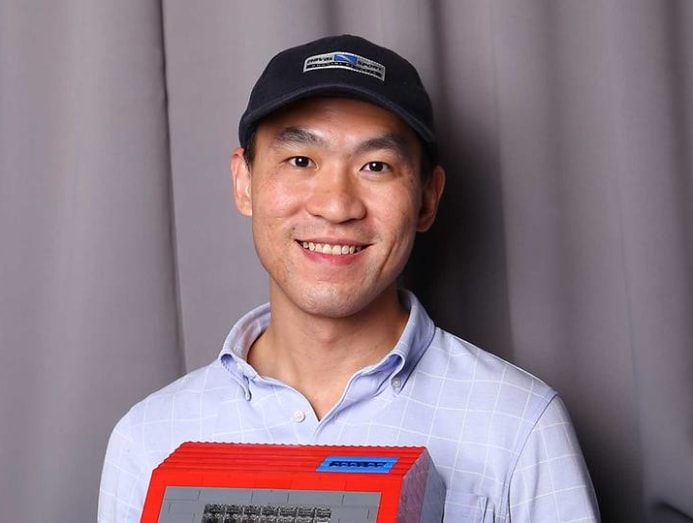 DO YOU ALSO TEACH CLASSES?
Yes. I love conducting workshops, especially for our students and our seniors. Back in 2017 I did a series of public workshops for My Queenstown that was supported by the National Arts Council, and for one of the workshops, we built the now-demolished Forfar House. The best part was when one of the participants came and told me she used to live there and how much this meant to her. Workshops with the People's Association are also great because folks from all walks of life come together to have some fun building with bricks.
MY KIDS AND I LOVE WATCHING THE LEGO MASTERS COMPETITION TV SHOW. ARE COMPETITIONS A BIG THING FOR BRICK ARTISTS AROUND THE WORLD?
If you are starting out, competitions could be a useful thing. The first one I won was in 2012 when I was starting out, and since then I've won a few more. What is perhaps more important is when you get featured on mainstream media and The Brothers Brick, which is the best Lego blog on the web. It is a great honour to be represented there as a local artist, with many creations that are local and dear to my heart.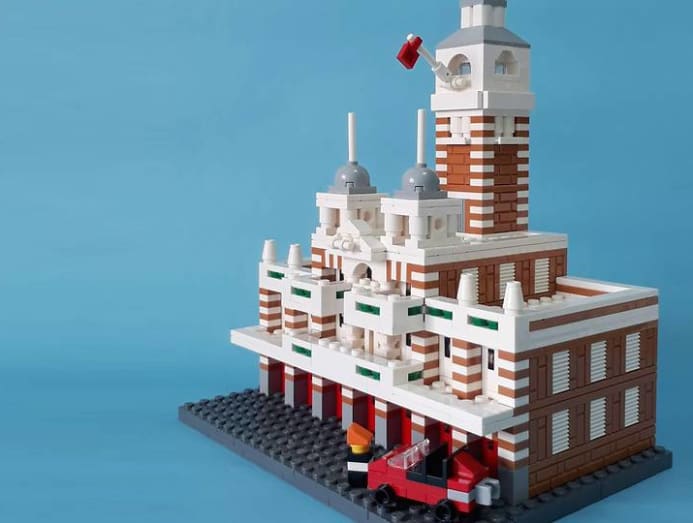 WHAT'S YOUR DREAM BUILD?
Anything that can bring joy to people when they see it, or when they build it. It need not be something big – it could be small and wacky, like some little food magnet kits I designed previously. If it can bring a smile to your face, I've done my job.
IS THERE A VISION FOR THE COMPANY YOU HAVE YET TO ACHIEVE BUT ARE WORKING TOWARDS? ANY EXCITING PLANS FOR 2021 THAT YOU CAN SHARE?
More workshops! Because spreading the joy of the brick is something I really love to do. With the current situation, we need to adapt with online workshops. I also want to do more work to spread cheer to those who need it the most. I recently helped a 6-year-old boy with spinal muscular atrophy build his dream skyscraper. That was fulfilling on so many levels. I try, whenever possible, to share my craft with kids who need a little joy in their lives.