Creative Capital: The Singaporean brothers who built a Japanese fashion brand
The young creative entrepreneurs behind Biro work with some of the best factories and fabric millers in the world. If only more Singaporeans would pay S$95 for a T-shirt.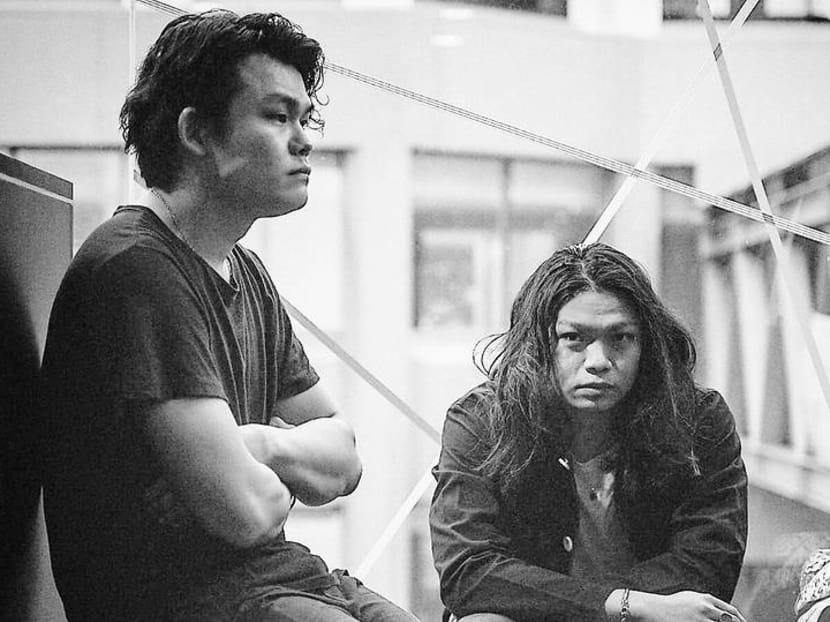 It is hard enough to launch and sustain a successful fashion label here in Singapore. But when you create a local label that pitches simple, monochromatic T-shirts at prices ranging from S$65 to S$155, you may as well have stacked the cards against yourself from the get go. 
Nonetheless, this is exactly what brothers Kenghow and Kage Chong did when they launched their own men's clothing brand Biro in 2013.

They weren't exactly newbies. The duo had previously developed the streetwear brand, Massiveoutfit, that they founded in 2007. But they were importing, labelling and selling clothes made by others – which, as they learnt more about the trade, wasn't satisfying enough. 
They wanted to design what they sold, and very importantly, they wanted to play decision-making roles in selecting the fabrics used in their products.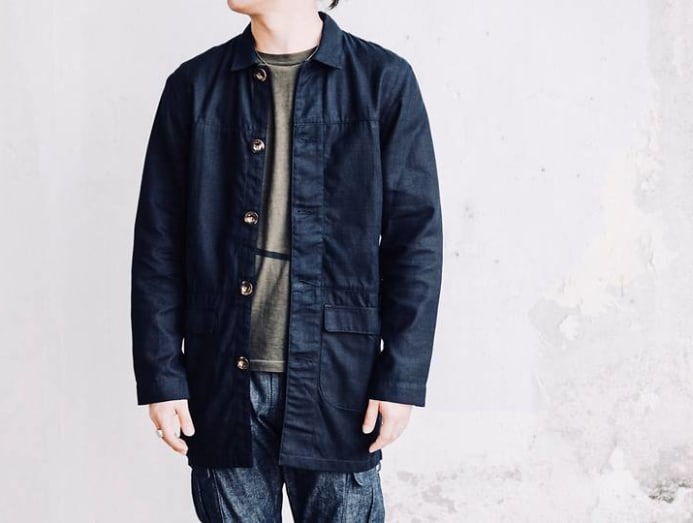 By 2010, the Chong brothers knew they wanted to focus on urban menswear, and spent the next three years on research and development. Within that time, they learnt as much as they could about fabric selection and tailoring. And in the third quarter of 2013, Biro was unveiled.

The two brothers look very different. Kage, the younger one, has long, flowing locks, while Kenghow has a clean, almost civil-servanty look. Kenghow has a background in design. He is an experienced art and creative director. Kage, on the other hand, started his career in dance, but eventually drifted into fashion and retail, working as a buyer and on the production side. 

The combination works well. One knows supply chain management, purchasing and merchandising. The other, design, marketing and business development. And while some brothers can never work together, these two do. And do they do a fantastic job of complementing each other's strengths, and covering each other's weaknesses.

The duo, despite the contrasts in look, are both equally taciturn. They like their clothes, their products, to speak for them. Personally, I think they need to be a little more effusive. The average customer, if looking at their shirts or jeans for the first time, would most likely balk at the brand's prices. 
It's only when one of the brothers takes the time to explain the rarity of the cloth they select that you become comfortable with paying S$95 for a T-shirt, S$190 for a Hawaiian shirt, or S$240 for a pair of jeans.

Take the S$95 T-shirt as an example. It is made from 100-per-cent premium Japanese cotton. The fabric for this T-shirt is yarn dyed in Kyoto in the same way that kimono fabric was traditionally dyed, before being woven into fabric. This gives the garment a natural texture, richer colour and excellent colour fastness.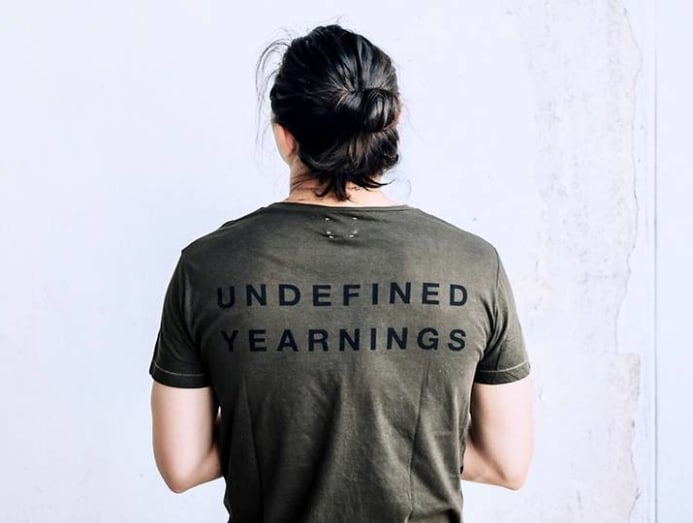 In many ways, Biro is both a Singaporean and Japanese brand. All of the fabrics are handmade in Japan. In fact, Kage has moved to Japan to oversee production and material selection, while Kenghow is minding the store here at home.

The most difficult part is balancing your sense of creativity with running the business.

At present, their clothes are stocked at Tangs Plaza, Isetan, Robinsons, Manifesto, Colony Clothing, Kapok, Keepers, FrontRow, Atomi, Swee Lee, farfetch, and their own little shop Shouten.

Here, in CNA Lifestyle's series where we speak with creatives making their mark in Singapore, the brothers Chong discuss the challenges of growing a business without compromising integrity.

HOW DID YOU DECIDE TO WORK TOGETHER? DID YOU GROW UP THINKING YOU'D WORK TOGETHER?

Kenghow: I had learnt about the confluence of visual art and clothing in my studies. Back then, I'd already imagined us working together on a streetwear line. One day, Kage suggested that we go into clothing business together. The next day, we registered Massiveoutfit, and started importing labels from the States and selling them through a web portal. 

Kage: I have always been interested in clothes since I was young. Our mother was a tailor and I used to follow her when she visited her clients. 
When I started b-boying, I was quickly fascinated by the individuality, and the culture that surrounds the whole dance and b-boy scene. That was kind of the catalyst to starting Massiveoutfit.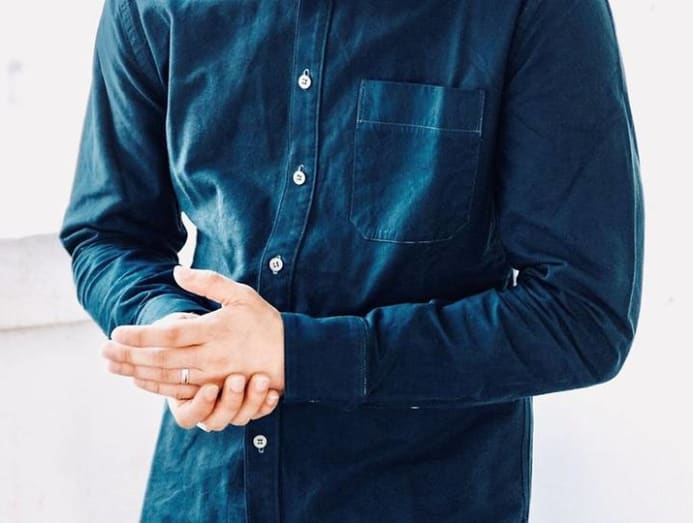 HOW DO YOU DIVIDE THE WORK? 

Kenghow: I focus on business development and marketing, while Kage takes care of the sourcing and production in Japan. He also creates the blueprint for each collection.

WHAT HAVE YOU LEARNED ABOUT YOURSELVES FROM RUNNING YOUR OWN BUSINESS?

Kenghow: We still have a lot to learn and a lot to buck up on.

Kage: The most difficult part is balancing your sense of creativity with running the business.

DO YOU CONSIDER YOURSELVES ENTREPRENEURS OR CREATIVES FIRST?

Kenghow: Entrepreneurs first. When we started Massiveoutfit, we were importing and selling goods.

Kage: I'd rather say creative entrepreneurs. We like to start a brand or business but we also have to be creative.

For Singaporean customers, I think some brand recognition is still needed to build their confidence in purchasing from a new or relatively unfamiliar brand.

IS SINGAPORE A TOUGH PLACE TO BE A CREATIVE?

Kenghow: Yes, in one way or another, it's tougher than other trade or profession.

Kage: Yes, especially if you are small. There will be some struggle if you are not working for a big firm.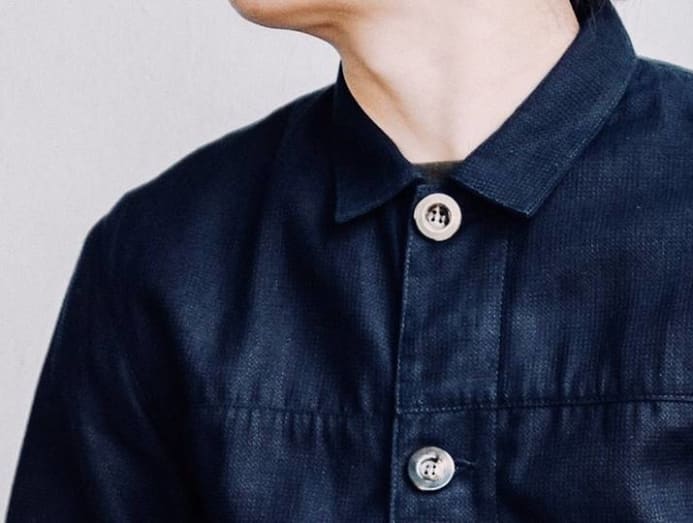 HOW ARE YOUR SINGAPOREAN CUSTOMERS DIFFERENT FROM FOREIGN CUSTOMERS, IF THEY ARE AT ALL?

Kenghow: Thankfully, I think most of our Singaporean customers are the same as our overseas customers. That is, they are discerning, and attracted to the qualities and details that our brand and clothes offer. It's just that the number of Singaporeans who buy our clothes is still lower than that of foreign customers.

Kage: For Singaporean customers, I think some brand recognition is still needed to build their confidence in purchasing from a new or relatively unfamiliar brand.

WHAT ARE SOME OF THE THINGS THAT INSPIRE YOU?

Kenghow: For me, it's travel. I love going to new places and meeting new people. Also, film. Films inspire me.

Kage: Definitely music, as well as culture and people.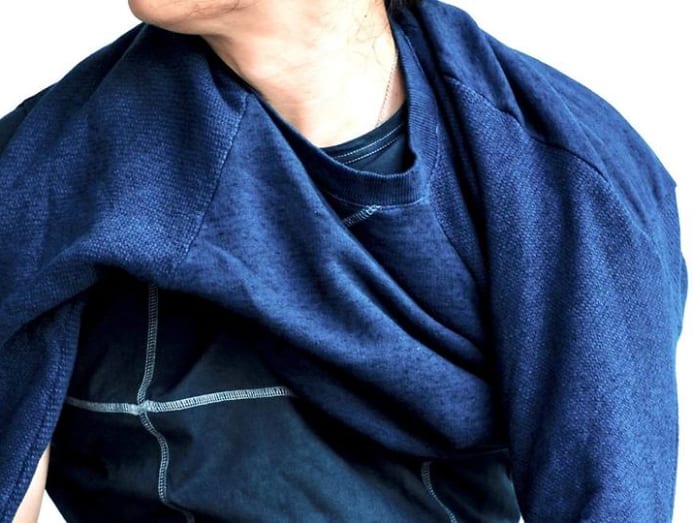 WHO IS YOUR DESIGN OR CREATIVE HERO?

Kenghow: I like Christopher Nolan's visuals.

HOW DO YOU FIND NEW FANS AND CUSTOMERS?

Kenghow: We've been pretty fortunate. Usually, it's through word of mouth. Publications and social media also help a lot.

TELL ME SOMETHING ABOUT YOUR CREATIVE PROCESS I WOULD NEVER EXPECT.

Kenghow: We always start our design process by selecting the fabrics, the material, first.

Kage: We work directly with some of the best factories and fabric millers in the world. That's a pretty big deal for a small Singaporean brand. I'd love for more people to recognise this.

We always make sure that the prices are worth paying for.

WHAT DO PEOPLE NEED TO KNOW ABOUT YOUR BRAND?

Kenghow: That it is not as simple as it seems.

Kage: That our clothes are meant to be easily paired.

WHAT ARE YOU WORKING ON RIGHT NOW?

Kenghow: We're crazy busy. We have just released a new collection. We are working on another staple collection that is set for release really shortly, relocating our store in Singapore, looking for a space in Shanghai, conceptualising another brand, and setting up base in Japan, all while seeking out meaningful collaborations.

WHAT'S BEEN YOUR HERO PRODUCT SO FAR? WHY DO YOU THINK IT IS SO APPEALING?

Kenghow: Our Nishijinori Tee. The fabric is unique. It's a T-shirt, hence very wearable in Singapore. And well, honestly, it's one of our more affordable items.

SPEAKING OF THAT, YOUR PIECES ARE NOT CHEAP. CAN YOU EXPLAIN WHAT MAKES THEM COST WHAT THEY DO?

Kenghow: Apart from being made in Japan, we use mostly vintage machineries in our production.

Kage: We always make sure that the prices are worth paying for; small details like the buttons and trims are all premium quality.

WHAT'S BEEN THE GREATEST WIN SO FAR FOR BIRO?

Kenghow: The countless number of friendships and work relationships that we have made since launching five years ago. These are the driving forces behind the label.

Kage: We have persevered past the hard times, and we're still growing steadily without compromising our beliefs.