Creative Capital: This Japan-trained Singaporean ceramist calls respected potter Iskandar Jalil cikgu
A fashion design scholarship in Japan led Jeanette Adrienne Wee on the path of ceramic making.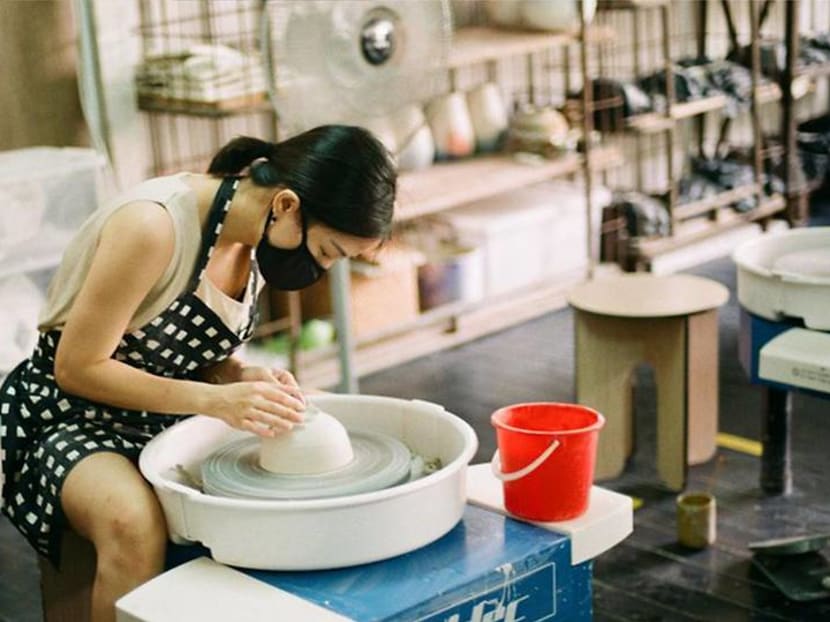 The first time I saw one of Jeanette Adrienne Wee's beautiful ceramic works was in a cafe. Fittingly, experiencing exquisite handmade ceramics in cafes in Japan was what first inspired this 30-year-old Singaporean artist and ceramics studio owner to start taking classes when she was studying – on a government scholarship – in Japan.

Fast forward a decade and Wee, who goes by Jean Adrienne on Instagram, is now one of Singapore's most respected young ceramicists. She is co-founder of Ves studio, which offers classes and workshops, and also spends part of her weeks working with Singapore's most respected potter, Iskandar Jalil.

HI JEANETTE, I UNDERSTAND IT WAS IN JAPAN THAT YOUR INTEREST IN POTTERY WAS FIRST SPARKED. CAN YOU TELL ME WHY YOU WERE THERE?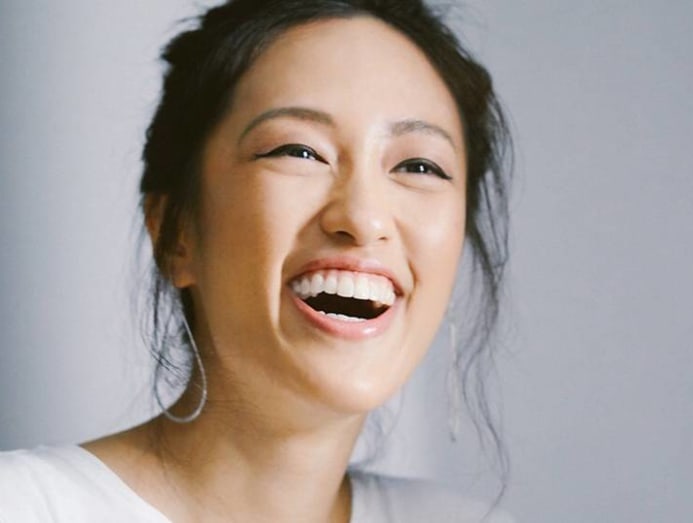 I had been granted a Japanese government scholarship to study fashion design in Japan after graduating from ACS Independent (IB). I took up pottery as a hobby while studying. I had planned to become a textile designer after graduation but due to the Fukushima nuclear incident I dropped out of school to come home. I then enrolled into National University of Singapore.

WHAT PROMPTED YOU TO SIGN UP FOR POTTERY CLASSES WHILE THERE?

It was lovely to see how even the smallest cafe in Japan used nice handmade ceramics to serve their food. It felt so different there compared to Singapore. There was a ceramics studio near my dormitory – I kept seeing it whenever I walked past it. That's when I decided to take a class, then two, which then led to a year of classes.

WHAT IS THE APPEAL TO POTTERY AND CERAMIC ART FOR YOU?

Pottery moulds one into becoming more patient, more resilient and more accepting towards failure as the medium is not forgiving towards people with poor skill. I think it's developed me to become who I am today. I also like how there is a fusion of science and art to it; you need to understand the theory of clay to know how to minimise technical faults such as cracks in firing. And you need to know your chemistry in order to develop your own glazes.

WHEN YOU CAME HOME, WERE YOU ALREADY CONSIDERING SWITCHING CAREERS OR WAS THAT SOMETHING YOU ONLY REALISED YOU WANTED TO DO MUCH LATER?

No, funnily enough I wanted to stay away from all the things I learnt in Japan because I was suffering from depression because I couldn't finish my studies there and had to come home. I worked very hard to get the scholarship and felt that I failed because I couldn't complete school. My parents started pressuring me to continue my studies and so I went with their suggestion to do a degree at NUS because I didn't have the capacity to think about anything else then.

SO WHEN WAS THE MOMENT OR INCIDENT THAT CEMENTED YOUR DECISION TO BECOME A CERAMIC ARTIST FULL-TIME?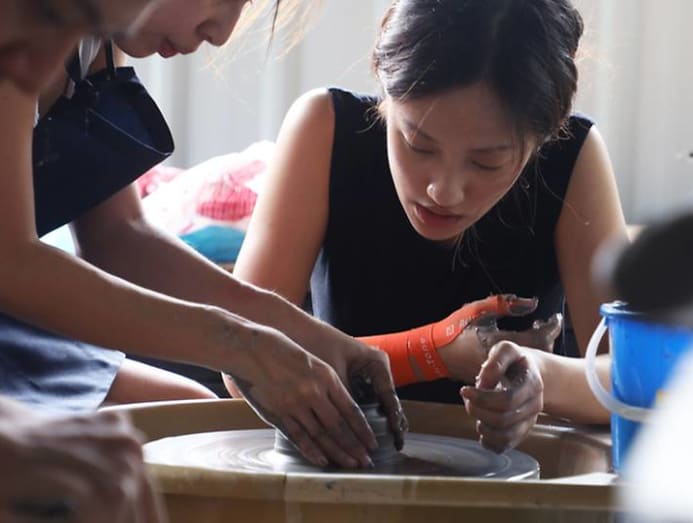 I took up pottery as a hobby again in Singapore five years from the time I took it up in Japan, while working (as a government officer). Almost two years into it, I decided to apply for a residency in Japan and decided to quit my job to do it.

YOU HAVE SINCE STUDIED POTTERY IN JAPAN, AUSTRALIA AND EVEN HERE IN SINGAPORE. WHAT ARE SOME OF THE DIFFERENCES IN APPROACH AND STYLE TO POTTERY YOU HAVE OBSERVED IN DIFFERENT COUNTRIES?

Japanese teachers are very strict on discipline and foundation. That's how they train endurance. The teachers kept telling me to make a particular shape – just a normal cylinder, which you only realise on hindsight is the foundation of everything. You have to learn how to make a cylindrical shape first before you can open it up into other shapes, like a bowl or a narrow neck vase.

In Australia, I found the practice to be a lot more relaxed and learners get to explore things on their own quite early on. It's probably a lot more fun but I do find a lack of foundation in their practice. I guess it is also because I'm more used to the Japanese way of learning. I'd say the general practice in Singapore studios is also more westernised and relaxed.

TELL US ABOUT YOUR RESIDENCY UNDER KATO HIROSHIGE.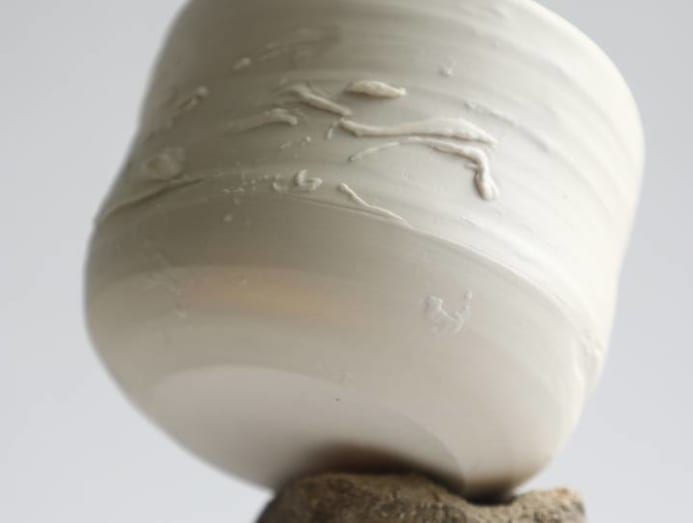 Sensei Kato is a strict teacher but knows how to have fun. During my time there, I would get to the studio on the first floor at 9am and practise on my own till 6 or 7pm, with lunch and tea breaks in between. Sensei made me do 20 pieces of the same design a day, and I felt I really got to learn about the process of production. In the evenings, he would occasionally cook for us and play the guitar. I also really enjoyed the time off; that's when I'd go on nature walks and to pottery museums to learn more about the history of the craft.

WAS IT IMPORTANT TO SET UP VES STUDIO AND TEACH ALONGSIDE WORKING AS AN ARTIST? WAS THAT DONE BECAUSE YOU ENJOY TEACHING OR WAS THAT DONE, IN THE BEGINNING, IN ORDER TO CREATE A REVENUE STREAM?

Setting up Ves studio was something I envisioned as a space to do my work and also to build a pottery community, and in order to do that, teaching was the only way to educate and to get people to be exposed to the craft.

I will be honest to say that I didn't do it for enjoyment as it is quite draining but it was something I grew to like because I get to teach people the fundamentals of the craft, something I take very seriously, and these people then started to make pottery a part of their lives as well. It's something special to be able to influence others in a positive way I think.

DO YOU SPEND MORE TIME CREATING PIECES THESE DAYS OR TEACHING?

I try to keep it 50-50. I work at Ves mostly. I don't really want to have my own studio because I enjoy having other users in the same space. Seeing what other people are doing helps to drive people to do more and to try new things together. I also am not working out of a different space because it's tiring enough having to clean and operate one studio already.

OVER THE LAST FEW YEARS, I HAVE NOTICED A RENEWED INTEREST IN CERAMICS, BOTH IN TERMS OF APPRECIATION BUT ALSO HOBBYISTS. HAVE YOU ALSO NOTICED THIS AND WHAT DO YOU THINK ACCOUNTS FOR THIS?

I agree, I think more people are definitely trying to find new things to do to break out of their busy schedules. There are many reasons for this, one of which is ascribed to having easy access to the Internet and to social media where you see a lot of content about crafts and production and that probably gets people thinking, "Hey, that's pretty cool. I want to try that too." Another reason is probably that the standard of living has improved for many and they have more capacity to learn more things.

YOU WORK FOR AND WITH ONE OF SINGAPORE'S MOST RESPECTED ARTISTS, ISKANDAR JALIL. WHEN DID YOU FIRST MEET HIM? WHAT DO YOU DO AT TEMASEK POTTERS?

I first met Cikgu Iskandar in 2017 and have been working with him ever since. Cikgu Iskandar is a mentor I respect very much. At Temasek Potters, I help to clean and maintain the studio while working on my own pieces. Cikgu guides me on how to improve on my techniques. He also teaches me about the philosophy of the craft, such as to have patience and not to rush the process, because the work is very telling of the maker and we have to be sincere and focused in every piece.

IN SINGAPORE, THERE ARE ONLY A HANDFUL OF POTTERS WHOSE WORKS HAVE GONE BEYOND FUNCTIONAL HOME ACCESSORIES AND ARE KNOWN FOR SCULPTURAL ART PIECES – LIKE ISKANDAR OR JESSIE LIM OR JASON LIM. IS THIS A PATH YOU ARE INTERESTED IN PURSUING?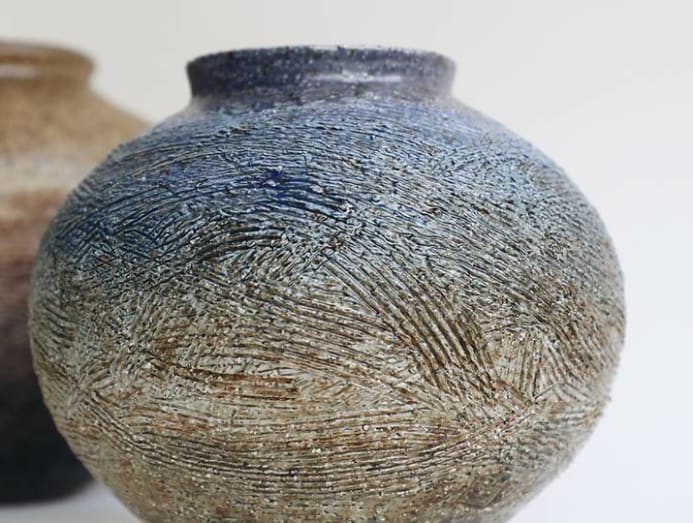 Yes, sculptural art is one main focus and I am working on producing more such work at the moment. I've created a series called Balancing Act and that's mostly balancing sculptural forms and traditional pottery forms in a piece. I would say this is the beginning and I'm looking to make more concept pieces like that.

DO YOU THINK SINGAPORE IS A GOOD PLACE TO BE A WORKING ARTIST?

I've had good support in Singapore, both from consumers and from the government, and that is something I am always grateful for. If anything, I would love to see more galleries having more ceramic exhibitions and to have more engagement with potters. I also hope that schools will place art and craft more seriously in their curriculum to have Singaporeans be more exposed to the subject from young.

A lot of times I find that when I tell people I'm a potter they are just fascinated and have little knowledge about the work that actually goes into making a pot. I often get enquiries like, "I want to make a vase for my girlfriend, can I join your class and make it in one session?" It's like they have the impression that a pot/bowl can be made in just one class, but little do they know that to have the skills to even make a cup takes months of classes.

WHAT'S THE HARDEST PART OF YOUR CRAFT?

The hardest part I think is constantly having to deal with failure. A piece that one makes can be ruined, for example, cracked, at any stage. Anything from ruining the shape on the wheel, breaking the piece while trimming, having technical faults in the kilns, or even dropping it while taking it out of the kiln. It is a huge test of patience to understand the clay in our hands, to communicate and to practice constantly to reduce the chance of making a mistake while producing a work you can really call your own.

AND WHAT IS THE BEST THING A CUSTOMER HAS EVER SAID TO YOU?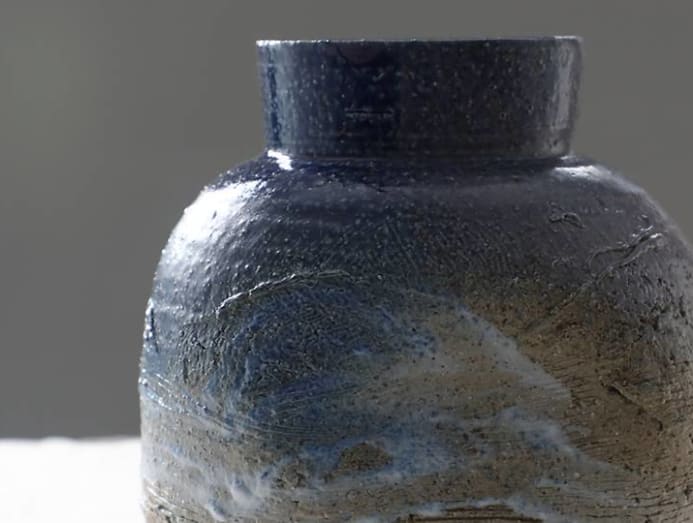 Wow, this is a hard one. I think it's along the lines of, "I just moved house and I just knew the first piece of art has to come from you" or "I saw this work and I knew it's from you". That's a huge honour to hear that and I'm very grateful for having people believe in what I do.

OUTSIDE OF YOUR OWN MEDIUM, WHAT INSPIRES YOU AND INSPIRES YOUR WORK?

Nature is one of the biggest sources of inspiration. The sky is one of the main motifs I use for my work because I like how it is always there but you are never looking at the same sky. I find that I never have to look far for inspiration. I do also draw ideas from my own experiences and from people I admire and respect, then I try to portray that in my work.

WHAT ARE YOU WORKING ON CURRENTLY? ANYTHING EXCITING WE CAN LOOK FORWARD TO?

I've been making moon jars as I've lived in Korea and am hugely attracted to their simple yet sophisticated forms. I'm hoping to make a series of them in my own style and also to instil some mixed mediums to them. I share my process quite openly on my Instagram account so hopefully I'll be able to update more on that very soon!