Creative Capital: The food stylist selling doughnuts with a Masterchef Singapore contestant
Sourbombe Artisanal Bakery is headlined by Masterchef contestant Gen Lee and food photographer/stylist/influencer CR Tan.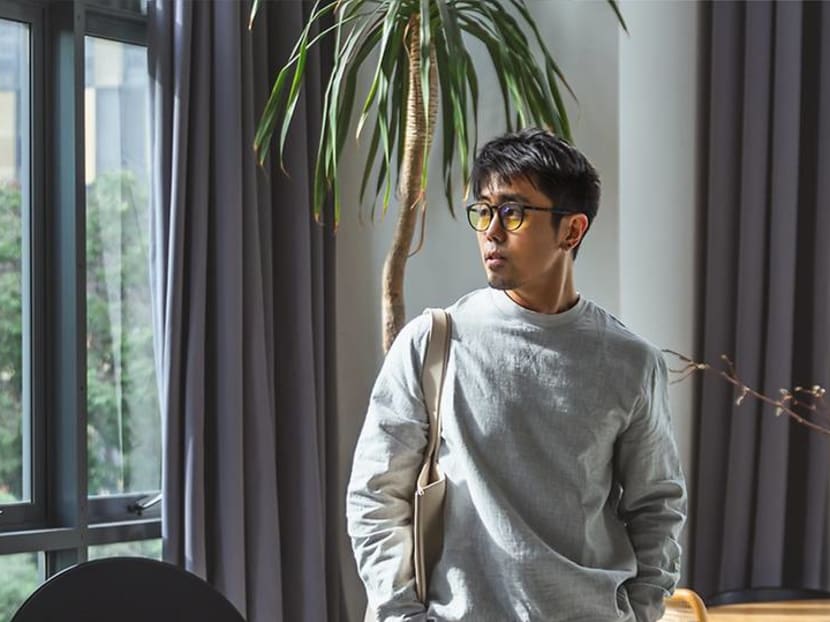 My wife Su-Lyn has her finger on the pulse of the local food scene. She was among the first to hear about Sourbombe Artisanal Bakery, a new sourdough bomboloni setup by former Masterchef contestant Gen Lee and food photographer/stylist/influencer CR Tan.

We promptly ordered a box of nine and finished off these gorgeous Italian stuffed donuts at a go.

Tan is a true tastemaker in Singapore's food scene. His food photography work has been commissioned by the likes of McDonald's, Google, Guinness, Changi Airport Group and has been profiled by both local and international media such as The Straits Times, Hypebeast, SAVEUR and CNN Travel.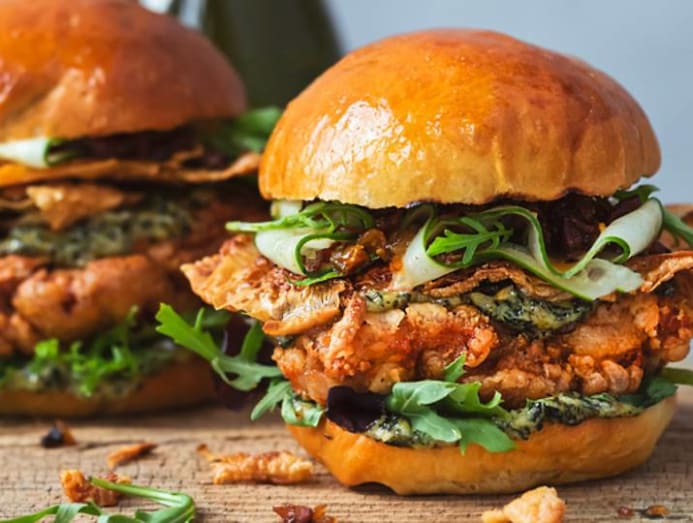 As his photography fame grew, Tan launched Chun Tsubaki, a creative commune that gathers like-minded creatives with a passion for branding, design and photography.

Of late, Tan has been keeping himself busy with another passion, starting a food ventures such as Butler Koffee Mobile Coffee Cart, Almost Famous Craft Beer Bar, Moonstone Bar at Amoy and now Sourbombe Artisanal Bakery.

WHAT DID YOU GET INTO FIRST, FOOD OR PHOTOGRAPHY?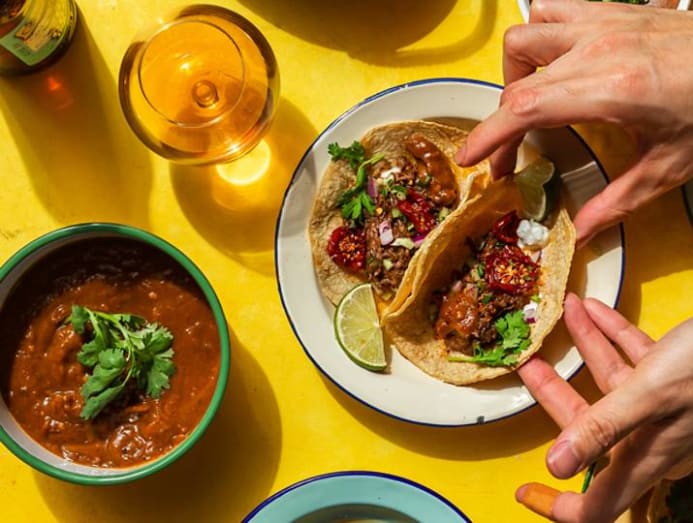 Growing up, the art of cooking fascinated me. I would observe my aunt prepare hearty meals. Thanks to her guidance and many hours spent watching cooking shows, I mastered the fundamentals of cooking.

My passion for food grew from a hobby to an aspiration. Photography came about later on, when I started a cooking blog. I started off using my mobile phone to take photos of my food.

WHEN YOU FIRST STARTED TAKING PHOTOS OF FOOD, DID YOU EVER THINK IT COULD LEAD TO A CAREER?

It was never my plan to be a photographer. I simply saw it as a means to showcase my food.
I have the media to thank for launching my career.

HOW DID YOU START YOUR BUSINESS?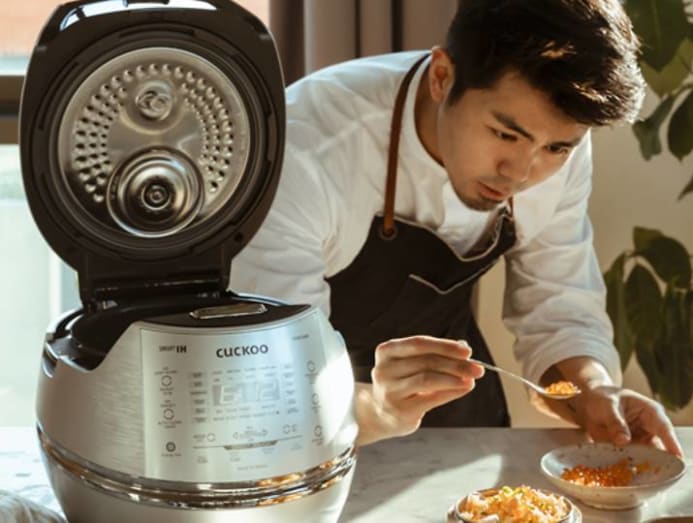 I was a food blogger before I transitioned to a freelance photographer. Back then, I didn't have any mentors but I did have friends in the creative and advertising industries who gave me solid advice on how to position myself as a professional food photographer. 

My first big break was a new McDonald's burger launch. The time spent on that set taught me how to work as a photographer, as well as a production house. It was an invaluable experience.

WHY DID YOU DECIDE TO GIVE TERTIARY EDUCATION A MISS?

Like many other undergraduates, I wasn't sure what I wanted to do in life. As a kind of security, I signed up for a banking and financial services course. It was around the same time that I started my blog.

All I had on my mind was what recipes to work on for my next post, figuring out how to shoot them with my DSLR and mobile phone, and sharing them on my online platforms. I was so preoccupied that I couldn't concentrate on school. So I ended up skipping modules – I received warning letters for all of them. I didn't turn up for the final exam. That's when I knew that I had to make a decision.

I wasn't sure if the path I had chosen would work out. The only thing I knew was that I had to follow my heart and go for it. I lost my mother to cancer at the age of 17. That taught me a lot about the fragility of life, and her loss served as a reminder to pursue my dreams. 

YOU ARE NOW A WELL-KNOWN MULTI-HYPENATE. WHEN PEOPLE ASK WHAT YOU DO, HOW DO YOU RESPOND?

I usually introduce myself as a commercial photographer and food stylist by trade, and fill them in on my side interests and businesses depending on their area of interest and if the conversation would lead to my other professions.

TELL US ABOUT CHUN TSUBAKI.

At its core, Chun Tsubaki is a boutique creative agency that gathers like-minded creatives to provide solutions for the food and lifestyle niche. Besides that, our second core function is to rent the space out for functions like solemnisations, productions, birthdays, etc.

We also work with featured craftsmen, creatives, bloggers, and chefs – both overseas and local – to organise workshops and events.

WHAT HAS THE ENTREPRENEURSHIP JOURNEY BEEN LIKE FOR YOU?

It has been a fun and exciting journey. The adrenaline rush I get from setting up brands, watching them rise from nothing to something has been the main driving force for me. It has given me an incredible sense of fulfilment. 

The hardest lesson in this journey has been to accept that the unexpected. In those circumstances, I have to accept them, trust my team and adopt the next best alternative solution. Cultivating this mindset in dealing with unexpected challenges helps me remain calm in making decisions and overcome the worst possible circumstances.

AND WHAT HAVE BEEN THE BEST MEMORIES TO DATE?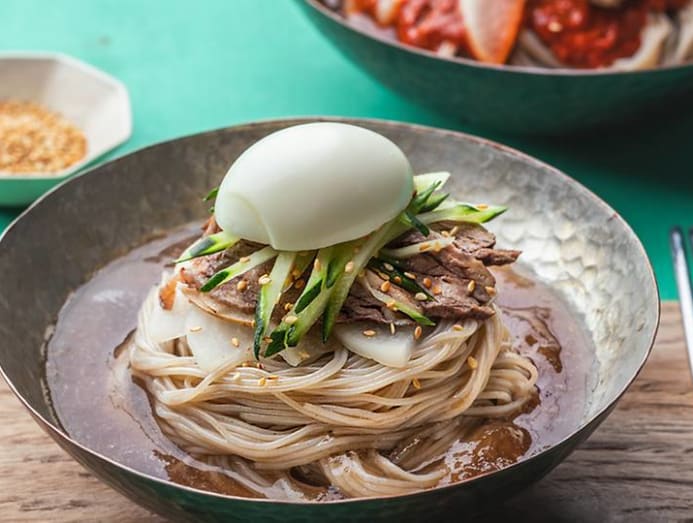 Too many. The decision to stop my education and focus on my craft. The day I got featured on Instagram's Suggested User List. The decision to take up my first commercial gig, despite knowing nothing about what a full production gig entails. When Chun Tsubaki finally launched after many sleepless nights of designing the space, refining the business model, etc.

IS SINGAPORE A HARD PLACE IN WHICH TO BE A CREATIVE ENTREPRENEUR?

Singapore is a small and competitive market. There is also little support for people who want to start a business. I often meet other creatives who have no idea how they can make inroads, how to crave out career, how to manage clients, how to survive in the industry.

WHAT IS YOUR FAVOURITE COMFORT FOOD?

Any food made by my mum remains the best comfort food in life.

HOW HAS SOCIAL MEDIA CHANGED OVER THE YEARS?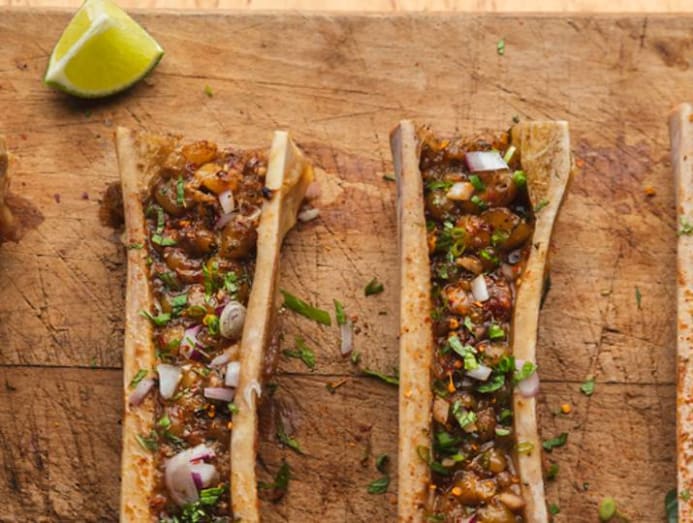 It used to be a space for me to showcase my work at a comfortable pace, but now it feels saturated and commercialised. I'm less active in recent years as I choose to see and use social media as a means to showcase my work at my own pace rather than having it control my life.

HOW HAS THE PANDEMIC BEEN FOR YOU, BOTH PERSONALLY AND PROFESSIONALLY?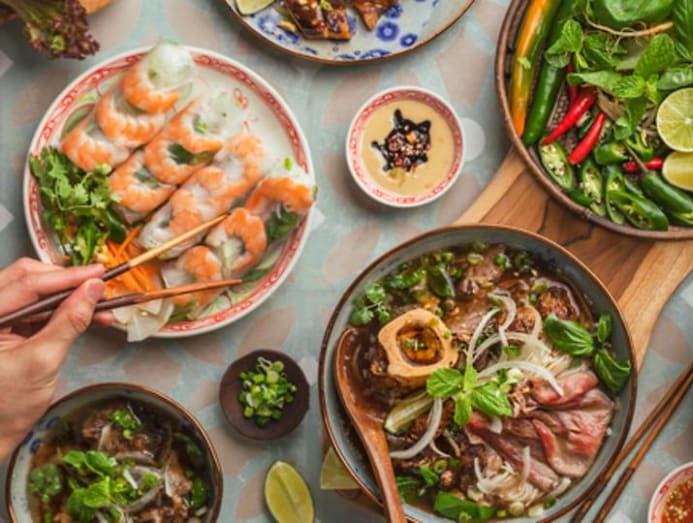 My biggest takeaway is that I have had to relearn how to live again. In the process of creating and shooting more interesting recipes – I produced 25 – to share on my socials, it reminded me of the time when I first started my career.

I also picked up pottery again, a passion that got forgotten along the way.

Professionally, it gave me and my team a chance to relook at the brick and mortar business models across our interests and re-examine how we can adapt to the new normal.

TELL US ABOUT SOURBOMBE ARTISANAL BAKERY.

Gen reached out and shared her vision of selling sourdough bombolonis. I found it interesting but more importantly, I saw a gap in the market.

I came up with the name 'Sourbombe' by combining Sourdough + Bomboloni. Our goal is to open a few physical kiosks around the Singapore and eventually venture overseas.

HOW DID YOU MEET GEN?

Gen reached out to me via email last year for a potential collaboration. Subsequently, we worked together on a few collaborative projects for Chun Tsubaki, such as festive cookies, the Chun Tsubaki Open Studio and now Sourbombe Artisanal Bakery.

Through these collaborations, I saw her entrepreneurial drive. Her passion for food and food making is what amazes me the most. She seizes every possible opportunity and is receptive to feedback. 

We make good business partners because we complement each other. For example, she has the capacity to produce and do R&D on food, while I'm able to brand and market what she does.

WHAT IS THE MOST IMPORTANT THING YOU HAVE EVER LEARNT?

Life is fragile, life is short, if we have anything we want to do in life, we should do it now.