Your guide to the Disney, Marvel and Star Wars releases revealed at D23 Expo
Disney's recent biggest fan event threw up a lot of surprises over the weekend. Here's a quick look at what to expect.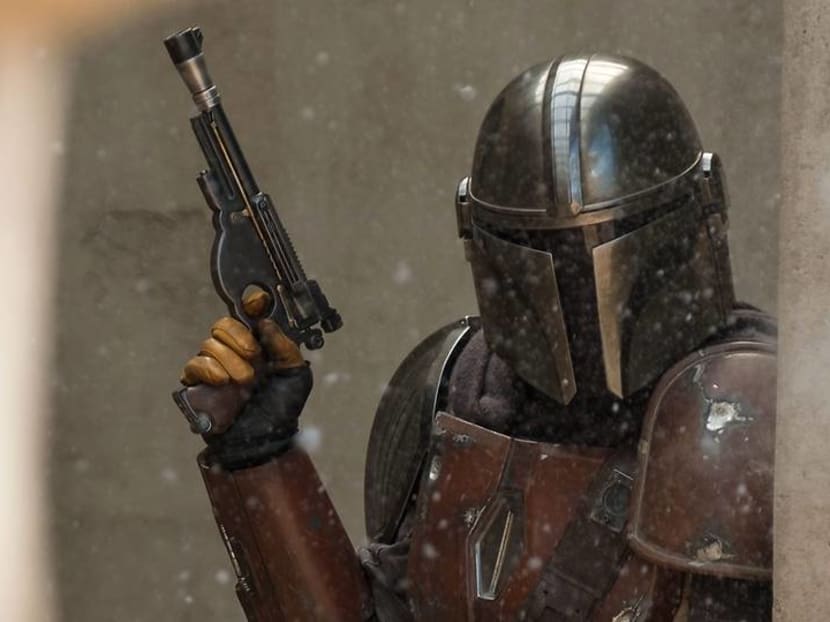 It was a big weekend for Disney, Marvel and Star Wars fans with new stars, new trailers and a whole bunch of other updates at the D23 Expo in California, which ended on Sunday (Aug 25).
The bi-annual event is billed as the largest Disney fan event and it did not disappoint with its numerous reveals. Here, a round-up of the upcoming shows and projects you can look forward to.
STAR WARS: A DISTURBANCE IN THE FORCE
One of the reveals that drew the biggest applause was the screening of new footage from Star Wars: The Rise of Skywalker. The heroine Rey, played by Daisy Ridley, was shown wielding a red, two-sided lightsaber. Those well-versed in the Star Wars universe will know that red is the colour often used by the Dark Side and the double-sided saber was the weapon of choice for Darth Maul in Star Wars Episode 1: The Phantom Menace.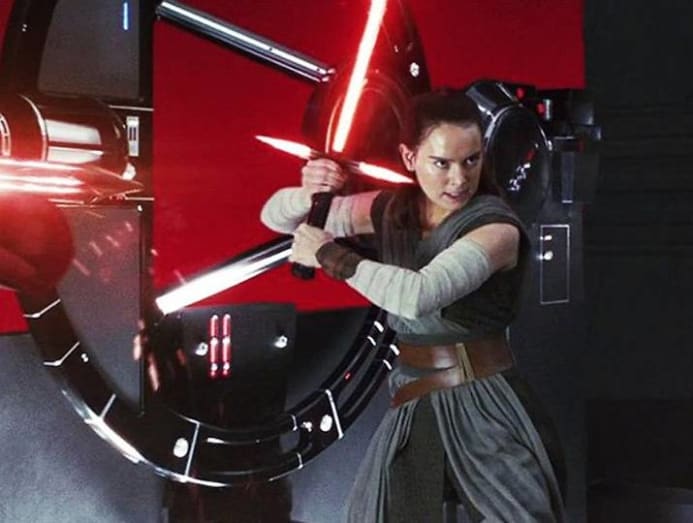 The ninth film in the Star Wars franchise is expected to put an end to the Skywalker saga, which began over 40 years ago with the original Star Wars: A New Hope. There's also a new poster to obsess about, with Rey and Kylo Ren (Adam Driver) battling it out in the shadow of what looks like Emperor Palpatine in the background.
READ: Is Rey turning to the Dark Side? New Star Wars footage teases possibility
Disney also dropped news of The Mandalorian, a live-action Star Wars series starring Pedro Pascal (Game Of Thrones) as a lone gunfighter in the outer reaches of the galaxy. It's written and executive-produced by Jon Favreau.
MARVEL SUPERHEROES GALORE
Fellow Game Of Thrones actor Kit Harington is set to join the already star-studded The Eternals, which currently already boasts Angelina Jolie, Richard Madden and Gemma Chan in its cast. Harington will re-unite with Thrones' Madden.
There was also some new footage from Black Widow, starring Scarlet Johansson, which saw the character enter an apartment and get into a fight with Yelena Belova, played by Florence Pugh, who later says, "It's good to see you too, sis."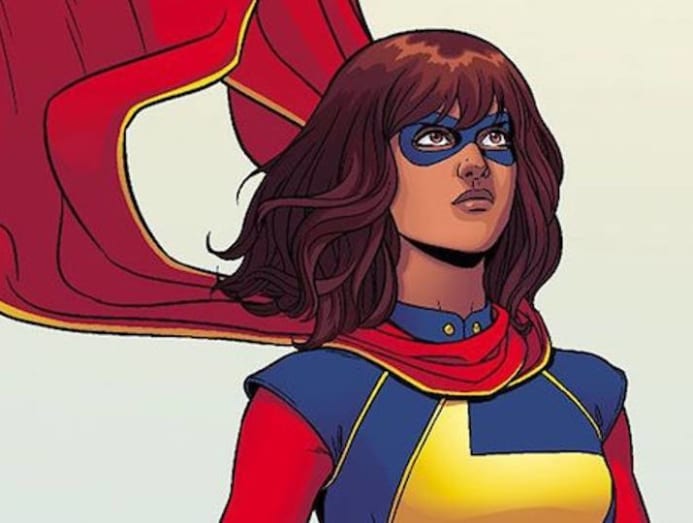 And in a further win for diversity, the Marvel universe will be getting its first ever Muslim superhero in the form of Pakistani-American character Kamala Khan. This is according to Marvel Studios president Kevin Feige, who said that Khan will be getting her own TV series on the streaming service, Disney Plus, and she'll be appearing in a future movie. 
Two other new shows were also announced for Disney Plus: She-Hulk and Moon Knight. The former will focus on Jennifer Walters, Bruce Banner's cousin, who gained superpowers after receiving a transfusion of his blood. 
And in Moon Knight, we'll get to know the character known as Marc Spector, a former mercenary and CIA agent who has multiple personalities and the powers of an Egyptian god.
DISNEY'S FAMILY-FRIENDLY ADDITIONS
After dropping new trailers for Frozen 2 and the live-action Mulan, as well as more information on the Tom Holland and Chris Pratt-voiced Onward, Disney still managed to reveal a surprise in its slate of family-friendly and animated films. 
Soul stars Jamie Foxx as a high school music teacher in the jazz-infused film about where souls come from. It's slated for release in June 2020 and also stars Tina Fey and Daveed Diggs with music from Jon Batiste, Trent Raznor and Atticus Ross.
Awkwafina is absolutely having a banner year with Disney as she's revealed to be voicing a character in the new animated film, Raya And The Last Dragon, which will see her reunite with Crazy Rich Asians writer Adele Lim. The actress is already appearing in Marvel's Shang-chi And The Legend Of The Ten Rings.
Dwayne Johnson and Emily Blunt are also set to star in a new buddy comedy, Jungle Cruise, which is based on the Disney theme park ride. The two stars did a funny bit to introduce the film when Johnson made his entrance on a makeshift boat and quipped that the movie was about "heroic men kicking ass and saving the girl." Blunt then came out and introduced clips of her character to prove that she didn't need any help at all.
And Emma Stone is set to play the title character in the live-action Cruella. Stone plays a young Cruella de Vil before her life changed with the acquisition of 101 Dalmatians. The film is set in 1970s London and will also star Emma Thompson.