Why Dasmond Koh doesn't want to 'over-prepare' his Star Awards acceptance speech
The artiste says it's about wanting to be in the moment so he can "say the thoughts that are running through my mind".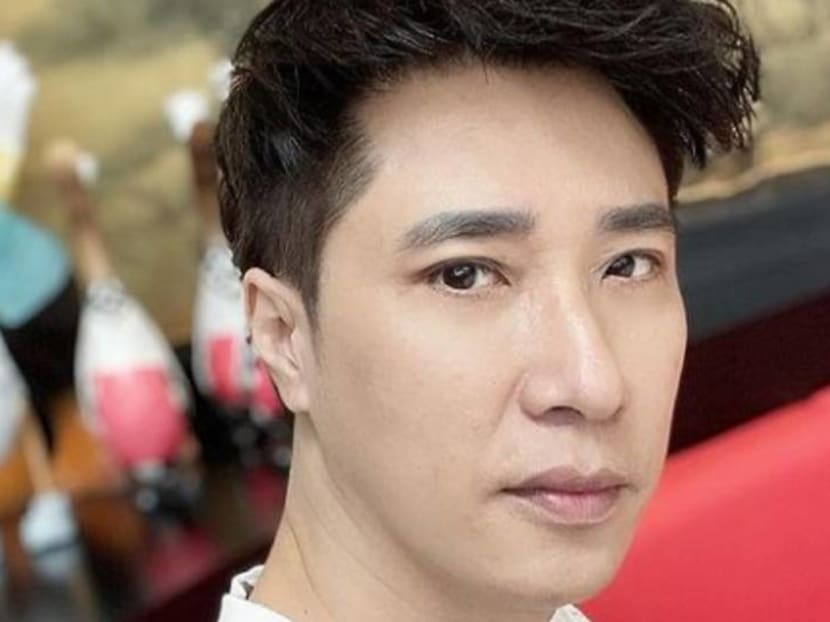 In just a few days, Dasmond Koh will be receiving his All-Time-Favourite Artiste award at the 2021 Star Awards on Sunday (Apr 18). The award is given to an artiste who has won the Top 10 Most Popular Male or Female Artiste award 10 times. 
The reception is taking place a little later than initially expected as Dasmond was supposed to have received it in 2020, but the ceremony was postponed because of the pandemic.
However, as of Apr 9, the actor-host hadn't even prepared his acceptance speech. In his interview with 8 DAYS on that date that ran on Apr 14, he told the entertainment portal that he wants to be in the moment.
"It's not that I don't treasure the award, but if I over-prepare, my speech might not come off as genuine 'cos I tend to try and perfectly memorise the script, so I'd rather say the thoughts that are running through my mind," he said.
And it appears the 49-year-old has also mellowed when it comes to his awards show fashion choices, recalling how he used to have multiple outfits for the evening. 
"I guess the older you get, the more down-to-earth you are," he said.
"I still remember for my first few Star Awards, I would put so much care into my hairstyles and clothing, and would even change into two or three suits in one night, dunno for what," he told 8 DAYs with a laugh. "But this year, I will just have one outfit."
The artiste also remarked that it didn't matter that he was only getting his award a year after the fact because "my mum, who was the one I wanted to share the award with the most, left in February last year, so she wouldn't have been able to make it to the show anyway".
Dasmond started his career in entertainment in 1996 when he joined YES 933 as a DJ. He clinched his first Star Awards trophy for Best Newcomer just four years later. He's now the boss at media agency Noontalk Media, which he started in 2011. The company manages numerous artistes.

In the latest episode of Mediacorp talk show The Inner Circle, Dasmond admitted to host Guo Liang that he deliberately "humiliates" his artistes in order to help them build psychological resilience.
He explained: "Imagine you're on a film set and a director shouts at you without any ounce of politeness and everyone there is looking on. If you feel embarrassed, you won't be able to continue acting there and then. But if you are already used to me scolding you in the office with everyone looking at you, you would be able to quickly continue doing what you are supposed to do, having experienced such a situation before and possessing this sort of resilience."

We guess he's a believer of the tough love approach.