Chased by rhinos, killer bees for a TV show – what's it like working with David Attenborough?
Scott Alexander, series producer of BBC Earth's latest series Seven Worlds, One Planet, shares his experiences working with the famous TV host and warns we've only got one planet.
Imagine you are making a nature film presented by none other than Sir David Attenborough. (You've probably grown up watching them, so you know what I'm talking about.)
You are in a South American desert and your task is to document penguins nesting in a massive colony.
"To avoid disturbing the birds, you've got to walk out in these boxes. You sit down, you cut a little hole out, you put the camera there and you film. You basically bake in the box all day. At the end of the day, you lift the box up and walk out. All you can see is this box moving across the horizon with these little feet at the bottom," chuckled Scott Alexander, who produces films for the BBC's iconic Natural History Unit.
In the 20 years that he has been on the job, he told me, he's seen countless such situations that are surreal, hilarious, exhilarating and even "a bit mad" at times.
"I've been chased up trees by rhinos, almost stepped on a hyena and been chased by killer bees," he said. Still, ironically enough, he chuckled, "Every time I met someone, they would say, 'Oh, you work at the BBC. Have you met David?' Not, 'Oh, you've been chased by rhinos? That's amazing.' No. It's, 'Have you met Sir David?'"
On BBC Earth's newest blockbuster Seven Worlds, One Planet, which premieres today (Nov 4), Alexander and Attenborough collaborate once again to bring you a sweeping series that covers the seven continents one by one, and the diversity of life found on each.
One game-changing thing to look out for is the extensive use of drones, which allowed the cameras to get closer to wildlife without startling it and provided remarkable new perspectives.
With over 2,000 hours' worth of footage in 41 countries over 92 filming trips, the series is full of never-before-seen stories about dingoes hunting kangaroos, wild hamsters living in a Vienna graveyard and polar bears hunting beluga whales. 
"We've also got a species of spider that was discovered just as we started filming, that does the most remarkable courtship dance. You might not be a fan of spiders but I defy you to dislike this one. He's a really sweet spider," Alexander said. "He's got this little double paddle dance, as we call it. I think people will be doing the paddle dance at some point."
A 60-YEAR WAIT FOR STUB-NOSED MONKEYS
For this series, Attenborough travelled to Antartica and Africa to film the opening and closing sequences, but his main job, of course, is to employ his unmistakable voice – a blend of gravitas, dependability and the sexiness of a well-developed cerebral cortex – as narrator. 
At 93, he has two false knees, so he's still able to get around. And he puts his good health down to pure luck, he once told me when I met him a few years ago in Liverpool, pointing out that both of his two brothers are dead and that he isn't more virtuous than them, but simply fortunate.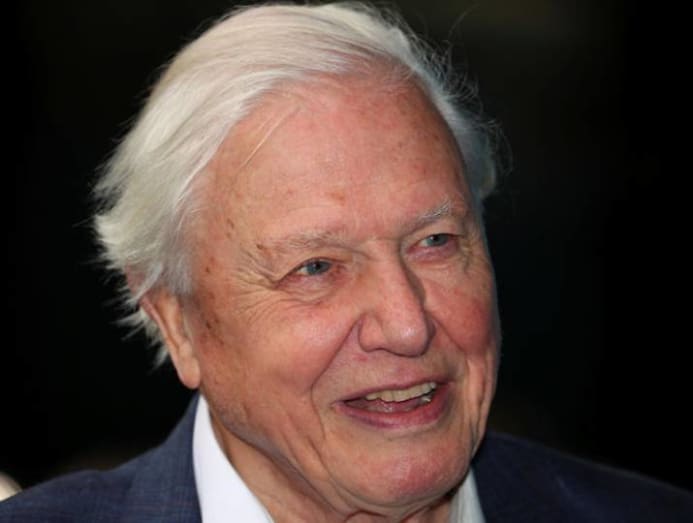 These days, he said, the number of words he speaks per second has gone down; he speaks more slowly and in shorter sentences than he did 50 years ago. But one thing's for sure: His enthusiasm for the job hasn't slowed at all.
"He's 93, but he still has this boyish enthusiasm for the subject. He lights up," Alexander said. "We filmed the stub-nosed monkeys in China, and this is a species that David had first read about 60 years ago, early on in his career. He really wanted to go and film them, but at that time, they couldn't get access, so they never did a story. So, it was a joy 60 years later to be able to go back to David and say, 'Look, we filmed the stub-nosed monkeys.' He said, 'Oh, fantastic, amazing – at last, someone's filmed them.'"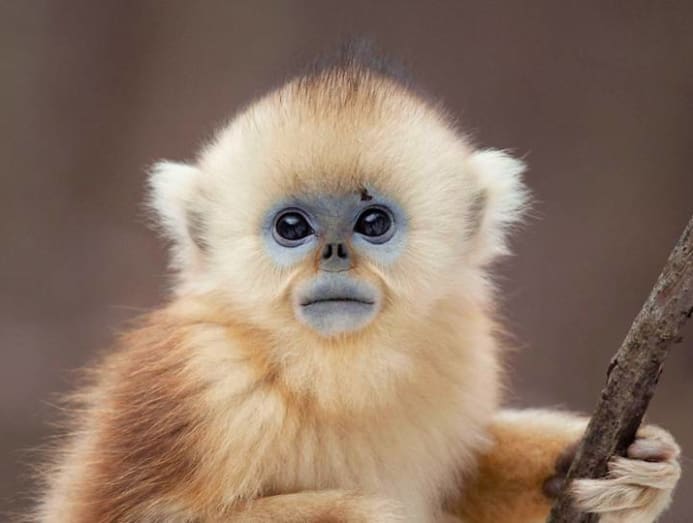 While Attenborough goes over the scripts and questions things to ensure factual correctness, "His passion is the wildlife. We film him and put him on screen but he's always saying, 'Surely you'll be filming the animal now. You don't want to see me, you want to see the animals.' 'No, David, we do want to see a little bit of you'," chuckled Alexander, who recalls visiting Singapore together with Attenborough about 12 years ago to work on the series Life In Cold Blood, where they documented amphibian species in our mangrove swamps.
FRAGILE, AMAZING AND CAPABLE OF CHANGE
Over the decades that he's spent making nature films, Alexander has travelled to every continent and seen firsthand how the planet has changed.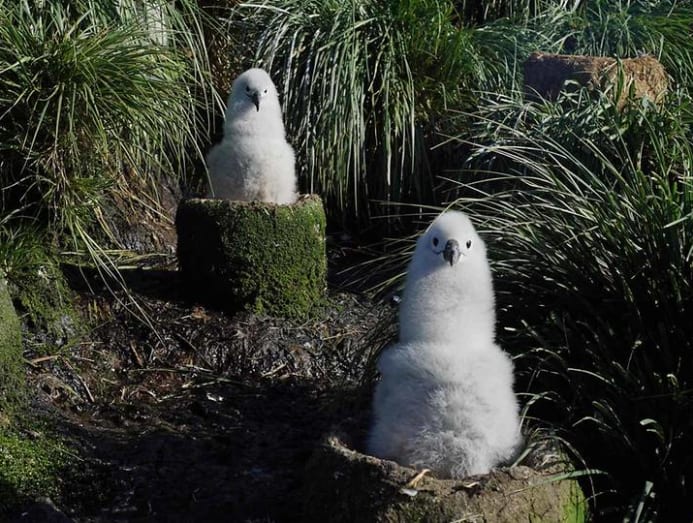 "One thing I started noticing quite a few years ago is that weather patterns aren't as predictable. You go in the dry season and it's raining. You go in the wet season and it's dry. And now we're seeing the consequences of those weather changes – how it's affecting the wildlife," he said. 
For instance, in Antarctica, the grey-headed albatross, already in decline, are suffering from increased storms – the chicks get blown off their nests and unless they can clamber back on, their parents won't recognise them. "We've also seen how loss of habitat is affecting wildlife. We've got an amazing story in Asia about the Sumatran Rhino. It's the smallest rhino species living on the largest continent, yet there isn't room for it."
While nature films used to be as much about entertainment as education, now, as a natural consequence of the plight of wildlife around the world, messages of conservation are built into the programme. "I think our audiences expect that," Alexander said. "I think if we didn't, people would say, 'Well, hang on a minute, you can't just show the world looking beautiful. There are issues."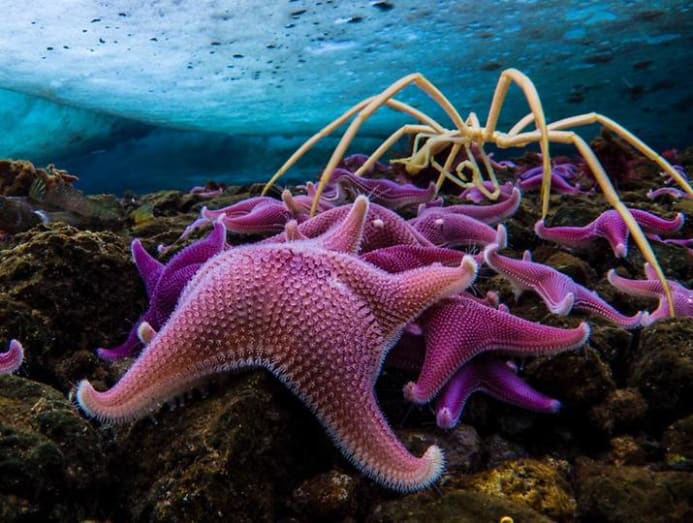 At the same time, 'We also want to point out that it's not too late. There is hope. We've got a story in Antarctica about where there's a ban on whaling. It's meant that whale populations are starting to recover. I don't want people going away thinking it's all doom and gloom. I want them to think, 'The planet has got this amazing, rich diversity of life. Yes, it's fragile. Yes, there are problems. But it's not too late to do something about it.' We can change things. We can turn things around."
These are heartfelt words from a man who says, "Show me a sunset or a sunrise any day – it still makes me smile. And being outside watching wildlife – for me, there's nothing better."
Using drones, which save a huge amount of carbon, is one of the ways in which the show can practice what it preaches.
Alexander continued: "There are seven billion people on the planet. You don't have to do much. Just do a little bit. Sir David Attenborough was asked the question, 'What can we do? He said, 'Well, just don't waste things. Don't waste electricity. Don't waste food.' And you don't have to do a lot. Just a few little changes to your lifestyle: Switch the light switch off when you go out of the room and you're doing your little bit. We can do things, and that is the message – don't give up, there is hope."
Catch the special premiere of Seven Worlds, One Planet on Nov 4 at 9pm on BBC Earth (StarHub Channel 407). Also available on the BBC Player app.