Destination wedding: David Beckham, Angelababy get 'married' in London
The former football star and the Chinese actress-singer appear to tie the knot in the English capital, but don't worry – it's just for show.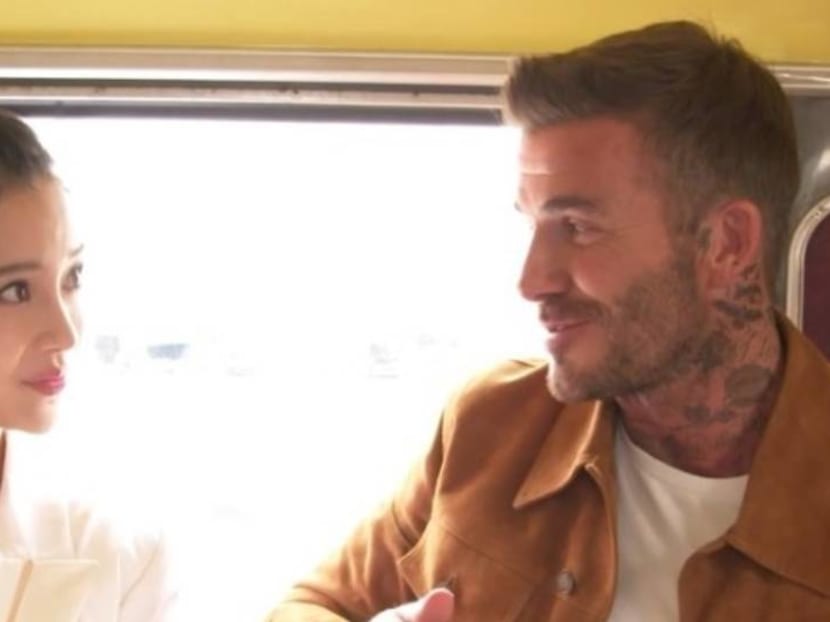 David Beckham and Chinese model, actress and singer Angelababy appeared to tie the knot in London on Tuesday (Sep 10) but his fashion designer wife, Victoria Beckham, needn't worry as it was all for show.
Specifically, the pair was filming a commercial for British-inspired luxury hotel, The Londoner Macao. Beckham is the global brand ambassador for The Venetian Macao and its owner, Sands China Limited, a subsidiary of Las Vegas Sands Corp.
According to photos in the UK Daily Mail, the 44-year-old former football star looked dapper in a black tuxedo and black bow tie, while 30-year-old Angelababy was dressed in a strapless wedding gown, with her hair styled in a bun.
They were spotted waiting beside a red Double Decker bus with 'Invited Guests Only' written on the destination plate. They were then showered with confetti as extras playing guests congratulated the couple.
Beckham had earlier shared a video of himself and Angelababy on Instagram during the filming of the ad where they were seen eating the quintessential English fast food, fish and chips.
In the video, Beckham explained to his co-star that he grew up eating the meal, usually on Fridays. 
He said: "It's just a tradition. We would get it wrapped in newspaper, an old newspaper, and then you'd get the chips and the fish wrapped in that."
Angelababy quipped: "So you like newspaper a lot?"
Beckham then struggled to pronounce "fish and chips" in Mandarin.