So no one told you David Beckham and daughter Harper are huge Friends fans?
The father-daughter pair posted a photo of themselves wearing sweatshirts with Joey's famous "How you doin'" catchphrase.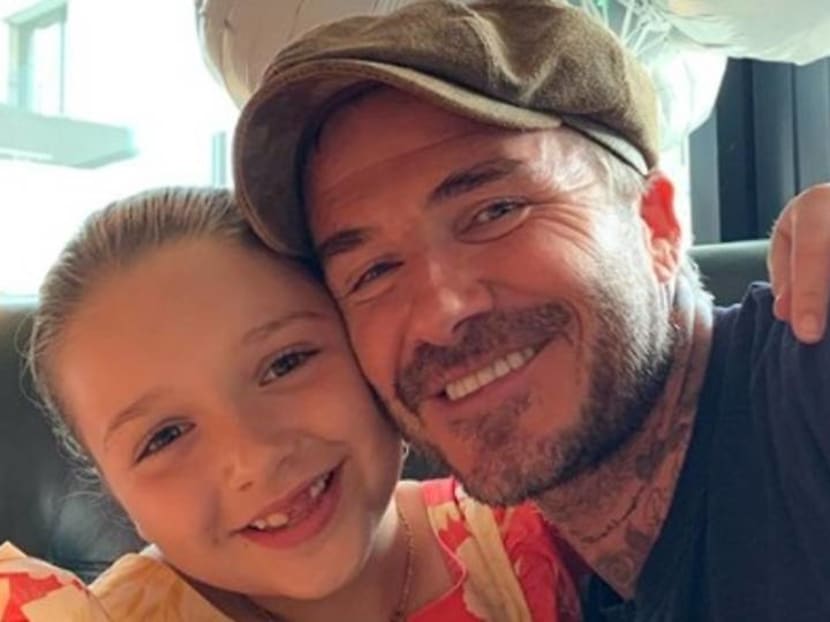 It seems that Friends has captured the hearts and minds of David Beckham and his daughter Harper Seven, as the pair uploaded a photo on Instagram of themselves wearing some Friends-themed sweatshirts.
The picture, posted on May 31, shows Beckham and his daughter wearing different-coloured sweatshirts with the words "How you doin'" on them, a reference to Joey's signature catchphrase from the hit TV sitcom.
"Happy Sunday ... How You Doin ? @friends.. Harper Seven knows how much I love Friends so surprised me with my hoodie this morning," David wrote in the captions of the photo.
And of course, who else better to show up in the comments section than Courteney Cox, who played Monica on the show?
"Awww so sweet!" Cox wrote.
The Beckhams are currently spending quarantine together in their country home in Cotswold, with the exception of their oldest son Brooklyn who is in New York with his girlfriend Nicola Peltz.
Beckham has also been posting photos of the family's recent outings in the English countryside, with a photo from May 23 showing him, Harper and their posse of dogs taking a walk.
He wrote in the caption: "Gorgeous walk with my gorgeous girls."
He also shared a lighthearted moment with wife Victoria when he posted a photo of the couple with him sporting a tweed hat that he said she disapproves of.
"Saturday sunshine walk but someone isn't overly impressed with my hat. I obviously love it," he wrote.