Dennis Chew says Romeo Tan 'dispersed dark clouds' of entertainment industry
During the Star Awards ceremony, Romeo performed a small but gallant act that no one else saw, the actor, host and DJ revealed in an Instagram post.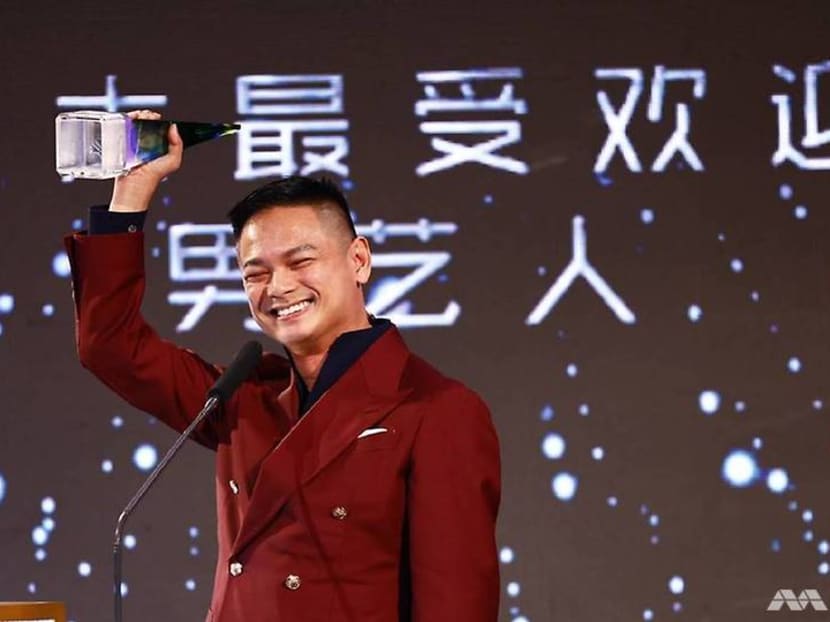 Dennis Chew was so touched by fellow artiste Romeo Tan's kind actions at the recent Star Awards 2021 that he felt moved to pen an Instagram post in tribute.
The actor and DJ revealed that as one of the hosts of the show, he'd been "the most nervous person of all" during the announcement of the Top 10 Most Popular Male Artistes, as he was in the running for his all-important 10th trophy.
If he won it, he would receive an All-Time Favourite Artiste award the next year.
There were only three places left when his name was announced and by then, he was a huge bundle of nerves.
His mind was preoccupied with his lines and hosting duties, and his hands were full, holding his microphone and cue cards.
But what the audience couldn't see, he wrote, was that Romeo, who had already received his trophy, was standing next to him the whole time. "He was encouraging me through his body language, and widened his eyes at me in a manner that said, 'Don't worry'," Dennis wrote.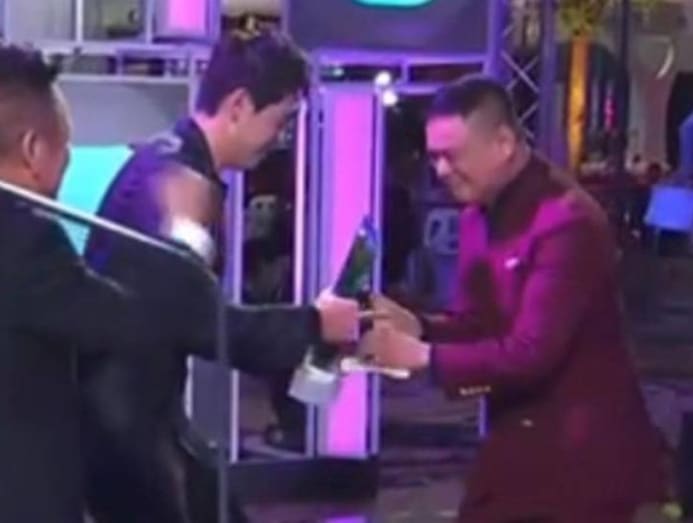 And then when his name was finally called, "I heard the warmest and most enthusiastic voice of all. It was Romeo with his hands outstretched, saying, 'Hand me the microphone, quickly! Hand all those things to me!'"
Dennis continued that he was struck by how gallant Romeo was. "He could have stood there looking good, but he chose to help me," he wrote. "And I'm short – he even had to bend over to take the microphone and cue cards from me!"
He went on to thank Romeo, saying, "Bro, thank you. We don't meet every day, nor are we the kind of friends who hang out over meals or drinks, but I was touched by what you did."
Then he added, "Singapore's entertainment scene may be small, but its competition is fierce and things are unpredictable. However, Romeo Tan has dispersed the dark clouds."
He wanted to share the story because otherwise, no one would ever know what had taken place, he said.
Fellow artistes commented with messages of affection and support, but Romeo himself downplayed his deed.
"You're too polite," he commented. "It was nothing. Congratulations, lah."