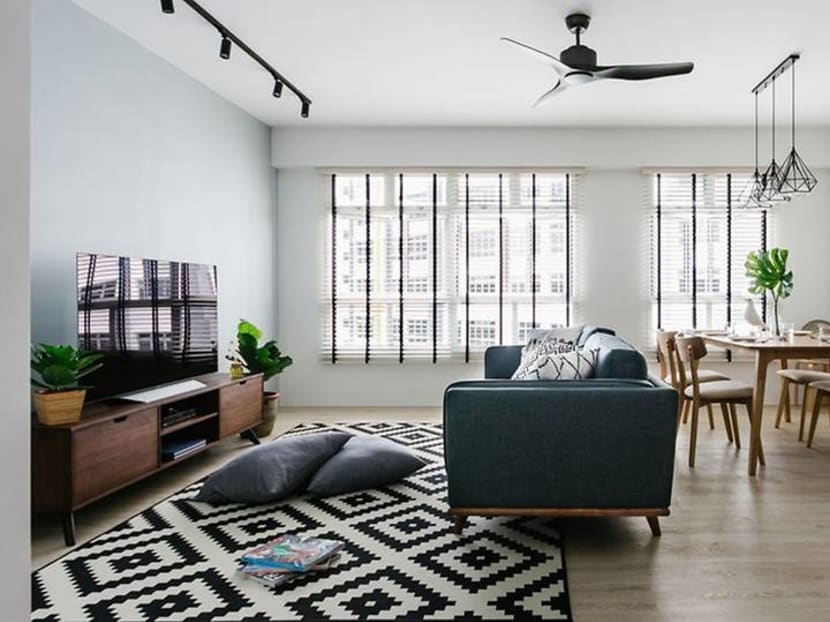 Study areas don't have to be just for "studying". Parents can do their work there, take some personal calls, or even just use it as a quiet space.
Of course, a "suggested study area" is simply that: A suggestion. If you're renovating your 5-room BTO, here are five ways to use that space. The actual studying isn't mandatory.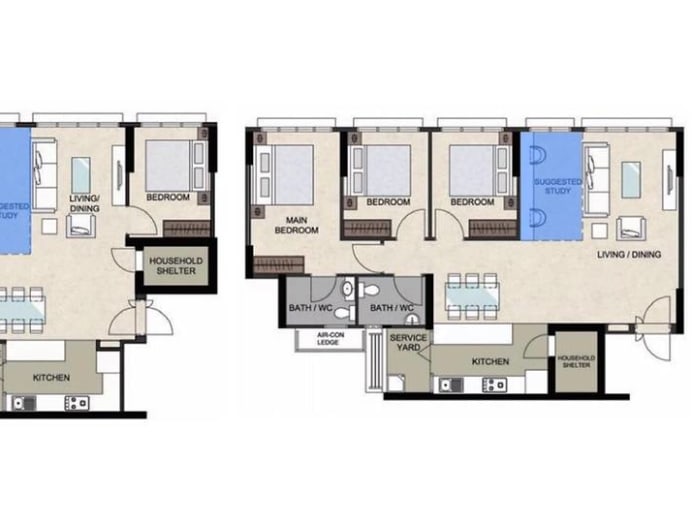 1. FOLLOW THE SUGGESTION
We think using that extra area in your living room as a home office is an obvious choice. This works better than, say, putting a study area in the bedroom, which isn't the best solution since work and sleep zones should be kept separate.
Or, you can have your study area face the window. This makes your space appear more spacious, since your home office now sits at a corner. Make sure you get proper blinds though.
A half wall is a good way to designate the work space from the living room space.
For visual interest, mount your workstation from the ceiling with an eye-catching structure.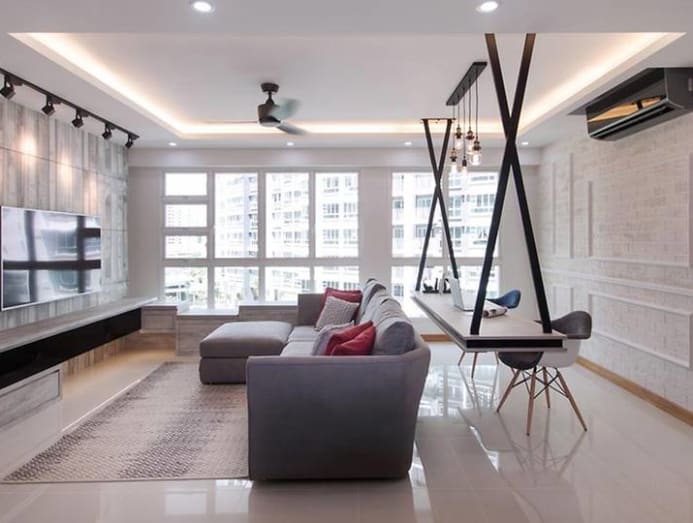 2. CONVERT THE STUDY INTO A DINING AREA
For folks who are used to watching telly while having dinner, converting that extra space into a dining zone would probably be your choice.
3. CHANGE UP YOUR LIVING ROOM LAYOUT
With all that extra space, there's more room to change up your living room arrangement. Here, the TV console extends the length of the windows, doubling as a bay window seat.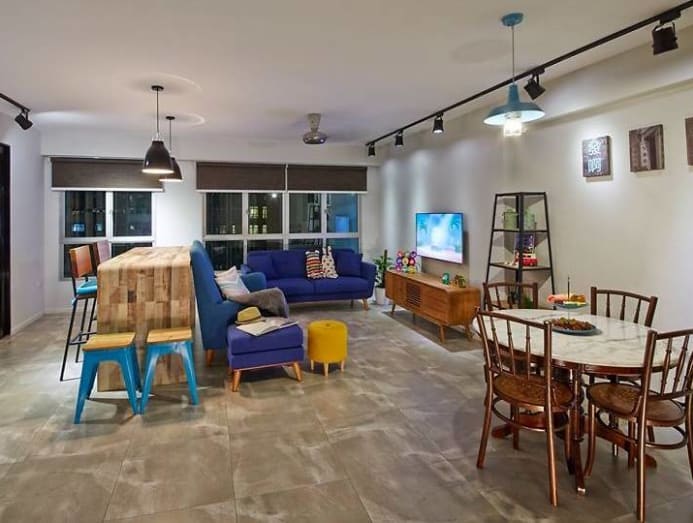 A long tufted bench runs across the windows in this living room, serving as extra seating for both the dining area and the living room. The console wall is built on the other side, which helps to block the view from the main entrance into the living room as well.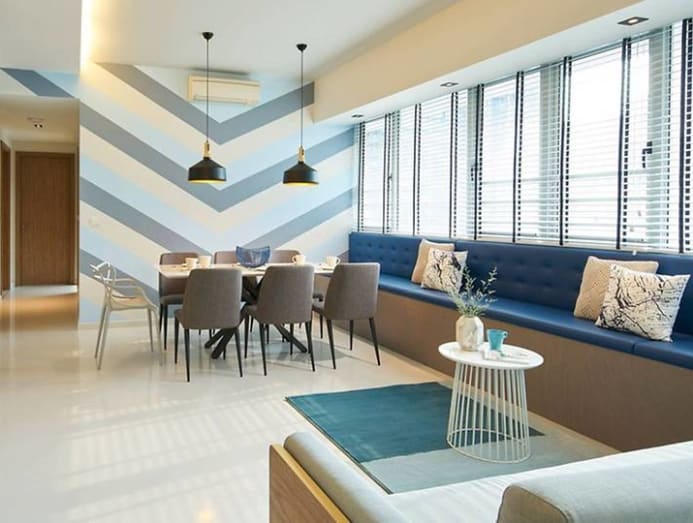 4. CREATE AN ELONGATED LIVING ROOM
Extra space equals extra-long living room. Keeping that "suggested study" area bare does create a more spacious zone, and will make your flat feel a lot bigger and less cluttered.
Plus, it gives you a good excuse to get that extra inch on your TV display that you've been wanting to get for a true home cinema experience.
5. CLOSE IT UP (KINDA)
Rather than close up your extra space with concrete walls, use the following dividers instead. They offer greater privacy while remaining versatile so that you have the freedom to use the area in a multi-functional way.
A half wall, with the top half encased in black-framed glass panels could work.
Or even a bi-fold divider that can be left opened or closed.