Creative Capital: Designer Wykidd Song returns with new label for new generation
Does it bother him that kids these days might not recognise his name? Not really. Times have changed, and so have his perspectives.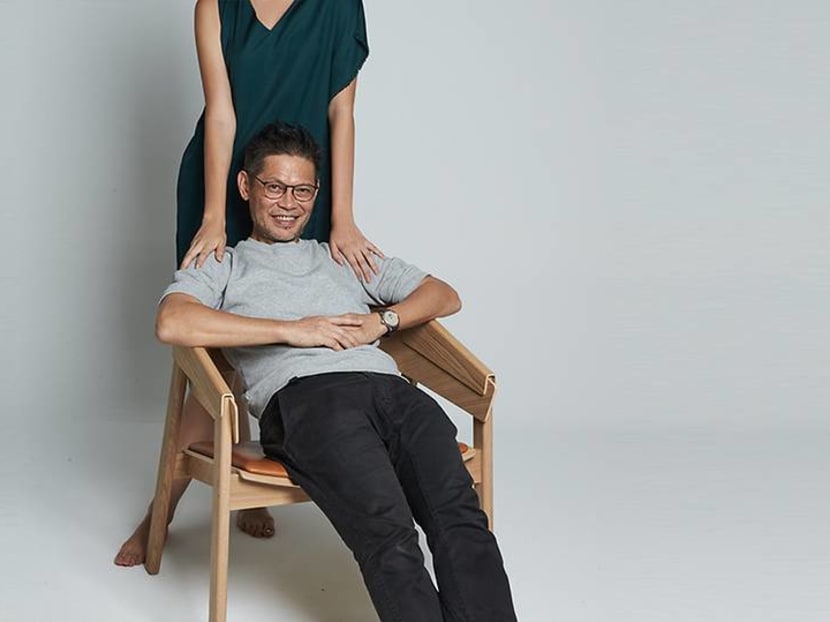 Two decades ago, for Singaporean fashionistas of a certain generation, the ultimate brand to have in one's wardrobe wasn't anything European. It was a dress by Song+Kelly.
This local brand, created by Wykidd Song and Ann Kelly, and eventually acquired by Christina Ong's Club 21, was the symbol of local style and sophistication. To own one of Wykidd's and Ann's ethereal dresses was to tell everyone that you cared about local design, that you had taste and that you had your finger on the pulse of society.
Song+Kelly seemed poised for global superstardom. They were showing at New York and London fashion weeks. Their clothes were carried by Harrods, Barneys and Selfridges.
Sadly, for a variety of reasons, Song+Kelly closed down in 2007 and Wykidd, always the quieter half of the duo, seemed to recede from the spotlight. He didn't leave the industry, through. In 2009, he was asked to design shirts for APEC's heads of states, including United States president Barack Obama. He had his own studio, working on a number of small projects. He worked for two years in Hong Kong. And he taught.
But now, 12 years after Song+Kelly shuttered, Wykidd is back. Properly back, with a new label, a truly beautiful collection of clothes and a fresh perspective on the industry he's been a part of for over 20 years. AKINN is a collaboration between Song and digital marketing agency GERMS. Pieces are already available online (https://akinn.com/). If you want to see them in person first, we suggest heading over to Boutique Fairs from Nov 15 to 17, where Wykidd will be showcasing his new label.
In anticipation of AKINN's success, I caught up with the 55-year-old designer and old friend.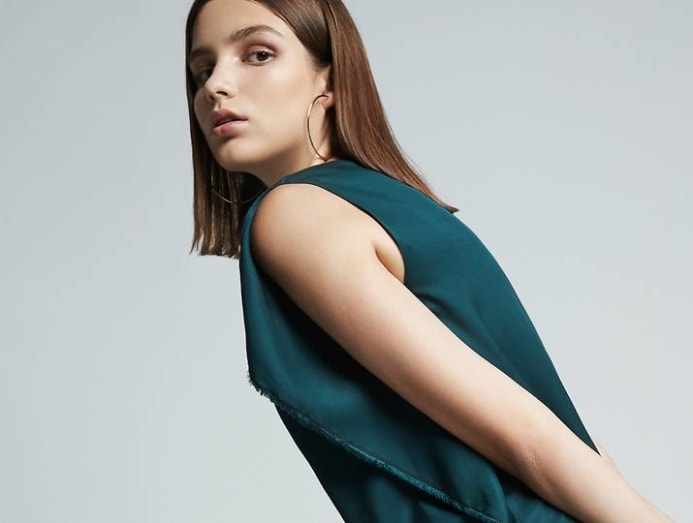 WYKIDD, CONGRATULATIONS ON AKINN! PLEASE TELL US MORE ABOUT YOUR NEW LABEL.
AKINN is a fashion label that takes inspiration from the stories of individuals and the industry at large with every collection. By combining exceptional craftsmanship, timeless design and inspiring stories, AKINN aims to cultivate responsible consumption with apparel that goes beyond trends or seasons.
Looking ahead, our vision is to build a collaborative design platform that goes beyond fashion. We hope to bring together Singapore-based creatives and craftsmen from other design disciplines to co-create exquisite pieces that befit the sophisticated tastes of design-savvy individuals.
CAN YOU ELABORATE ON WHAT YOU MEAN BY COLLABORATIONS, PLEASE? ANY OF THESE COLLABORATIONS ALREADY IN THE WORKS?
The idea of a collaborative design platform could take the form of AKINN working with or being inspired by a celebrated personality with a distinct style, or with a designer or artist I admire, creating products at the same level of sophistication that our customers expect.
Yes, I have already started work on a capsule collection designed with a dear friend who is very much an inspiration to many. It is due out next year.
WHEN DID YOU DECIDE YOU WANTED TO START ANOTHER LABEL? OR HAD THAT ALWAYS BEEN IN THE WORKS?
Ever since I left Club 21, it had always been in the back of my head to start another womenswear label. It was just a matter of time. I had to find the right partner to collaborate with, and to understand how we can give that point of difference in the market. It has always been important to me to work with people who can inspire, and who you'd also want to spend time with.
HOW DID YOU FIRST GET INTO FASHION DESIGN?
I've always loved drawing and as a kid, my homework was always full of doodles. I started being interested in fashion when my uncle introduced me to Esquire magazine. I think I was 16. So, I went from drawing action figures to fashion figures. But it wasn't until after the army that I really pursued fashion as a career.
HOW SHOULD SOMEONE BREAK INTO THE INDUSTRY? WHAT ARE THE RIGHT WAYS AND WHAT ARE THE WRONG WAYS?
To begin with, there has to be a commitment and an innate passion for fashion. It has to be there inside you to take you through the lean years, whether you're working for someone or you're working on your own label.
If you want to be a designer, going through a course, even if it's just a local diploma or degree, will give you an idea what is in store for you in the industry. It will not be an easy ride, especially in Singapore. We're a very small market that has almost every fashion brand in existence already. You don't have to have a formal education in fashion but it does prepare you a bit for what's to come. Every little bit of information helps.
If you still want to be a designer after you graduate, then get a job. Don't think about starting your own label until you have some experience. You'll only get to focus on designing if you're hired as a designer, so you shouldn't start your own thing if all you want to do is design.
I READ AN ARTICLE RECENTLY THAT ALL BUT INSINUATED THAT ITS READERS WERE TOO YOUNG TO ACTUALLY REMEMBER SONG+KELLY. DO YOU FEEL LIKE YOU'RE NOW A PIONEER IN THE INDUSTRY OR DOES HEARING SOMETHING LIKE THAT JUST MAKE YOU FEEL OLD AND ANNOYED?
Well it is a fact that many probably have not experienced Song+Kelly, but the ones that know the brand will always remember it as timeless and enduring.
With AKINN, I want to communicate the brand's vision not as a shadow of a past brand but as a progressive and relevant one, talking to new customers who appreciate the same effortless style and attention to detail and quality. And no, I don't get annoyed if people don't remember my past accomplishments. Through AKINN, I hope I can take them on a new journey.
HOW HAVE CONSUMER PREFERENCES CHANGED SINCE THE DAYS WHEN YOU LAUNCHED SONG+KELLY?
 
AKINN's target audience is similar to the Song+Kelly customer, the sophisticated 'boss-lady'. This is the woman that has always inspired me and my designs. She dresses to the occasion. She is someone who commands attention when she walks into a room. Her confidence precedes her because she is prepared for her day. She knows what will look good on her and that it will look effortless.
WHAT ARE YOU DOING DIFFERENTLY WITH AKINN FROM SONG+KELLY OR THE OTHER LABELS YOU'VE WORKED ON PREVIOUSLY?
We started Song+Kelly primarily as a wholesale channel, selling to department stores here as well as internationally. That is not our focus anymore. I wouldn't say we will not do it but the focus is now connecting directly with the customer. That's why we don't push out seasonal collections anymore.
Throughout my career, it has always been about designing 50 to 80 designs per collection, four to five collections each year, six months ahead. It can become very wasteful and we end up chasing after big number targets, which can be very prosaic with time.
With AKINN, we are producing very focused, small capsule collections of six to eight styles each time.
AKINN is also about creating designs with a different person and telling that person's inspiring story. We have a story to tell in each presentation, whether it is about my wonderful factory lady or the lovely and creative friends we have lined up for future collaborations.
Having a great story is one thing, but bringing that story out to the consumer is another. That's also what I learnt from my days at Song+Kelly. AKINN is set up in partnership with the marketing consultancy firm GERMS. That helps so much. The wonderful, young and energetic team from GERMS is tasked to navigate our way through the digital landscape. This allows me to focus more on design and connecting with my customers. Their capabilities meant I could get AKINN off the ground in less than half the time I would have taken to do it by myself.
HOW HAS THE FASHION SCENE IN GENERAL CHANGED OVER THE LAST TWO DECADES? WHAT DO YOU THINK OF THE CURRENT CROP OF DESIGNERS?
The landscape has changed dramatically since the 90s, when I started. Digital and mobile platforms have turned the industry upside down. That has totally democratised fashion. The fashion hierarchy and royalty now has to rewrite its front row list every year. The Barneys and Vogues of the world are slowly relinquishing their power seats to influencers. Brands don't have to rely on the media to reach their customers. Through platforms like Instagram, brands can create their own front covers every other day. It is revolutionary, to say the least. A lot of our young designers who are digitally savvy know this so well. Because of this, you see more successful Singapore brands now than ever before. I believe this can only augur well for our industry as a whole.
DO YOUNG DESIGNERS TODAY HAVE AN EASIER TIME GETTING STARTED THAN YOU DID?
In many ways, it is easier to get started than it was back in the 90s. There are templates for everything, from business plans to online shopfronts. You can sell to Scandinavia without leaving your Singapore studio. But still, there is no template or shortcut for originality, creativity and craft. So while it might be easier to get started, it is not easier trying to stay in.
LOOKING BACK AT YOUR CAREER, CAN YOU PICK OUT THREE HIGHLIGHTS OR THREE MOMENTS THAT YOU ARE SUPER PROUD OF?
Our 1997 Song+Kelly flagship store in Ngee Ann City, our partnership with Club21 and my designs for the 2009 APEC leaders' outfits.
HOW DO YOU STAY MOTIVATED? WHAT CONTINUES TO INSPIRE YOU AND DRIVE YOU FORWARD?
The need to learn and to create, the stories I want to tell, the people I want to work with, in an environment I strive for – any one of these factors pushes me forward.
PEOPLE OFTEN SAY THAT THE BEST LESSONS ARE THOSE LEARNT AFTER MAKING MISTAKES OR FAILING. WHAT HAS BEEN THE MOST IMPORTANT LESSON THAT YOU HAVE LEARNED AFTER A TOUGH EXPERIENCE OR A MISCALCULATION?
Standing up for what I believe in.
I READ SOMEWHERE THAT THE FASHION INDUSTRY IS ONE OF THE LARGEST CONTRIBUTORS TO THE CURRENT CLIMATE CRISIS. HOW DO YOU CREATE NEW CLOTHES AND STAY RESPONSIBLE?
Actually, fashion as an industry is the second biggest polluter in the world, the first being the energy industry. The way we treat the earth and people concerns me, and it should concern everyone. AKINN will do its little part to educate and to affirm social and eco consciousness, present products that have a story behind them, solve a problem and help consume less, have less waste in our creative and production processes, and use less material for packaging. If we can achieve this and educate our followers, then we will be very proud of the little steps we are taking. My mantra has always been, "Buy smart, buy less". I always believe a well-designed product improves lives and is timeless.
IS BEING A CREATIVE IN SINGAPORE TOUGH?
I find just as much inspiration in Singapore as I would in New York City, Hong Kong or London. You just have to be in the right place with the right people.
WHAT'S THE BEST ADVICE YOU'VE BEEN GIVEN?
'Just do it', the famous Nike slogan coined by Dan Wieden. I love that.