Desmond Tan has 'mild phobia' of losing loved ones after this prank was played on him as a child
The actor related an incident where his family walked away from him when he was a child and hid to see how he would react to being lost. 
Local actor Desmond Tan is still scarred by a childhood prank that his family played on him when he was much younger.
In an interview with AsiaOne, Tan related that as an eight-year-old, he had wandered off while out with his family as he was distracted by a Tamiya mini race event. As a practical joke, his family decided to walk away from him, "so when I turned back, I couldn't find them", he said.
He added: "I don't know if that left a phobia in me because even until now, I could remember how scared I was." 
"I really thought my family left me there for good. I ran and looked for them in tears, but they were happily hiding behind a wall to see how I would react to being lost," he told AsiaOne. "I don't think this is the best idea for parents to do to their kids when they are young."
The 35-year-old was reliving that experience of being separated from his family because in his new show, Home Again, he plays a man who was abducted as a child and trafficked to Thailand for child labour. The story picks up when a DNA test reunites him with his family in Singapore, 20 years later.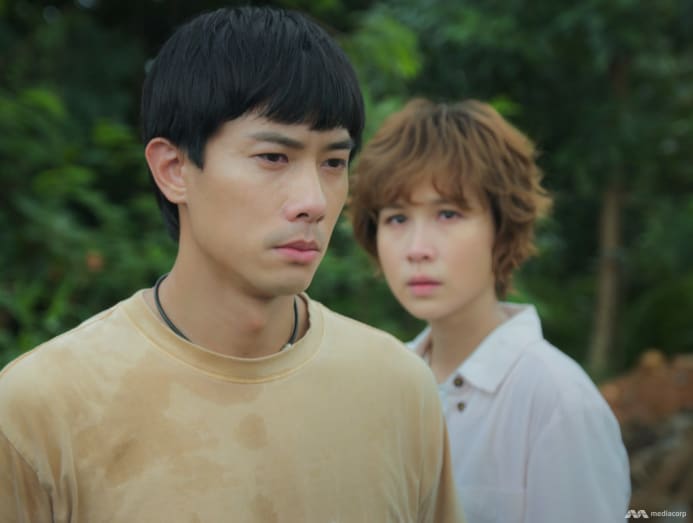 While he's a lot more confident about not getting lost nowadays, he does worry about friends and loved ones while on holiday with them, if they've been away for a long time.
"I start to have images in my head, like, have they been kidnapped and taken away from me?" Tan said.
He called it a "mild phobia of losing loved ones", possibly stemming from "separation anxiety".
Tan recently got married to his university sweetheart of 12 years, tying the knot in December in a ceremony held at a castle in France. 
Home Again also stars Pierre Png, Ya Hui, Edwin Goh, Zheng Wanling and Richard Low. You can catch the drama on demand on meWATCH and on Channel 8 at 9pm.