Did Michelle Yeoh just confirm that she'll be appearing in Marvel's Shang-Chi?
The Malaysian actress has been posting photos on Instagram of herself in Sydney where filming for the superhero flick has just resumed.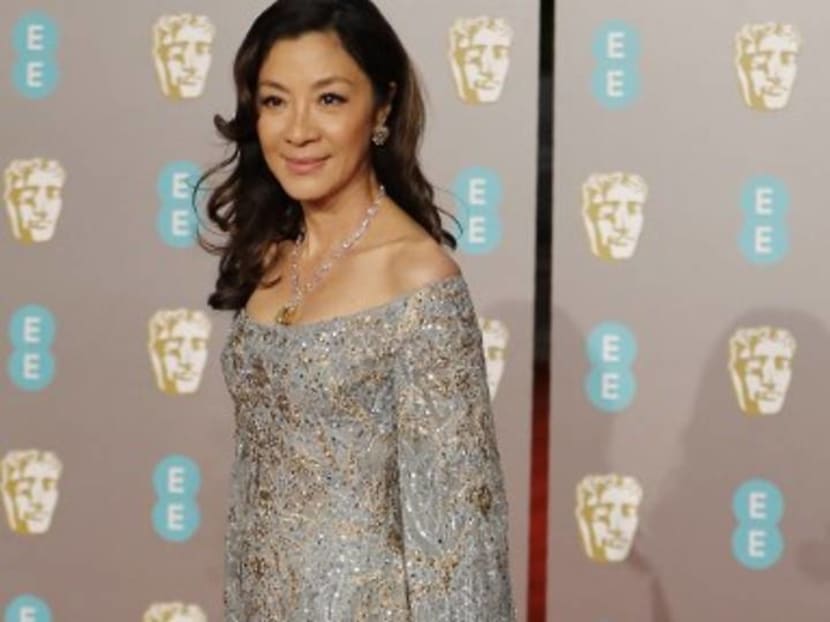 Rumours have been swirling about the possibility of Michelle Yeoh joining the cast of the first Asian-led Marvel superhero film, Shang-Chi And The Legend Of The Ten Rings, since early this year.
The Malaysian actress has definitely added more fuel to the fire by posting several photos of herself in Sydney, where filming for the movie has just resumed.
The posts started a week ago with a photo of Yeoh getting swab tested for COVID-19. Another clue? Confirmed Shang-chi star Awkwafina commented on the post, saying, "I know your pain. But good news is I can see the color purple now."
In the following posts, it's clear that Yeoh is in Sydney as she shared a photo of herself with the Sydney Harbour Bridge in the background, as well as a photo of a wristband with the words "COVID19 NSW" on it.
The Crazy Rich Asians star also wrote in another post that she had been given the all-clear and that she could leave quarantine, but she promised to continue wearing a mask.
If she is, indeed, appearing in the film, it won't be her first role in the Marvel Cinematic Universe (MCU). She also appeared in Guardians Of The Galaxy Vol 2. 
Shang-Chi was originally slated for release in February 2021 but will likely be postponed due to production delays caused by COVID-19. 
Australian news outlet 7NEWS shared some aerial footage earlier this week of the film set in western Sydney with what looked to be a village being built.
Other stars in Shang-Chi include Tony Leung playing the role of villain The Mandarin, Canadian actor Simu Liu in the lead, as well as comedian Ronny Chieng.