Diego Luna weighs the glorification of drug lords and cartels on Narcos: Mexico
The Mexican star spoke to CNA Lifestyle in Singapore about institutional corruption and a global market feeding the violent drug trade in his country.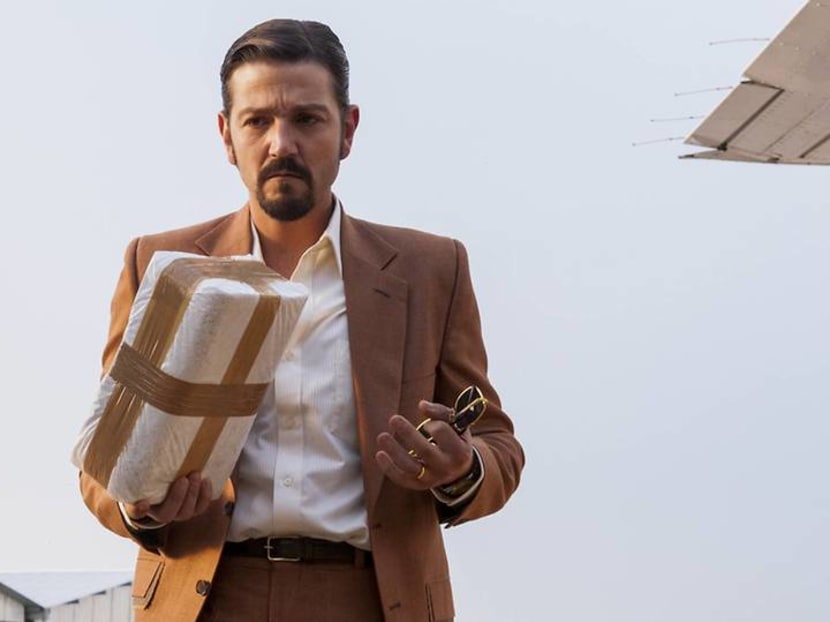 While Miguel Angel Felix Gallardo may not be as globally notorious or infamous as Colombian drug kingpin Pablo Escobar, it is impossible to tell any substantial story about Mexican drug trafficking without focusing on its founding father. 
Which is why Netflix's hit series Narcos chose to concentrate its fourth instalment on the mastermind behind the Mexico's first multi million-dollar cocaine cartel and his intertwining story with real life undercover DEA Agent Enrique "Kiki" Camarena. 
But it is cocaine, insists Narcos: Mexico star Diego Luna, that is the "real character" in the show.

"It's not Felix Gallardo or Kiki Camarena," he told CNA Lifestyle in Singapore. "They are, in a way, also victims in this system."

With the past three seasons fixated on the leaders of Colombia's Medellin and Cali drug cartels, the new Narcos: Mexico shifts the narrative to mid-1980s Guadalajara to chart Gallardo's rise to become the ruthless El Padrino (The Godfather in Spanish) of the cartels.
There is a system that needs every level of power to participate. And that corruption has gone so deep... Everyone is profiting from it.

It also explores how one man – who saw himself a businessman – radically changed the country's drug smuggling landscape by unifying, modernising, commercialising and internationalising narco traffic.
As the kingpin Gallardo (who at 72 years old is still alive and incarcerated in Mexico), Luna turns in a performance that perfectly straddles the ever-shifting, perennially grey line between protagonist and villain.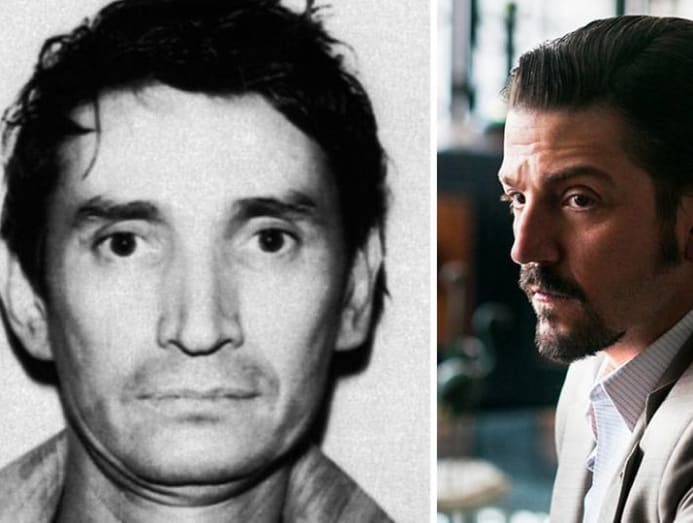 It is the first time the 38-year-old-actor, who garnered international acclaim in both Mexican hit films like Y Tu Mamá También; and Hollywood blockbusters such as Star Wars: Rogue One is playing a leading role in a TV series.
And even though he chose not to meet with Gallardo in person while researching for the role, it's been, nonetheless, a personal and important journey for Luna.
I think if someone at the end of this show wants to be part of this world, they need to be checked.

"It feels so pertinent. It feels so much like we're talking about today, even though this happened in the 1980s," he explained. "And it's bold of the producers who choose to do Narcos this way. To go massive, to put this story everywhere and to say, 'Hey, the violence in Mexico belongs to all of us', you know?'"
"There is a market that globally is feeding this violence."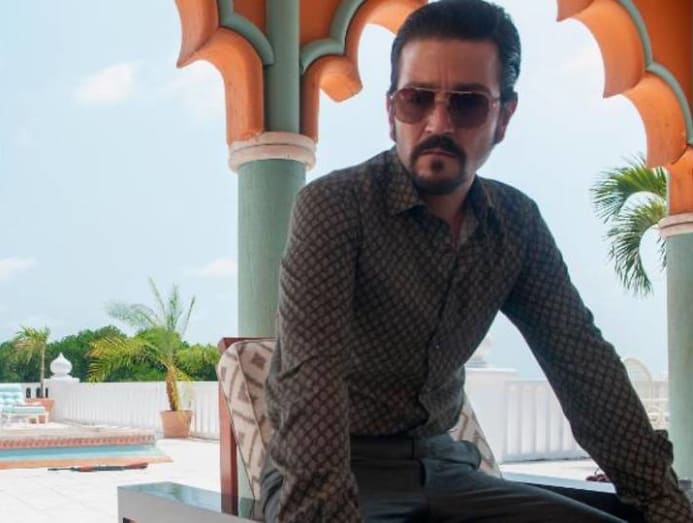 Detractors, however, point to Narcos unwittingly glorifying drug lords and drug cartels. "It depends on the point of view. That can happen, definitely. And it has happened," he admitted. "But I don't think it happens in this particular case."
"I think we tell the whole story from a point of view where there is no good or bad people. We try to humanise the journey of these characters, but we don't justify them. And definitely we don't glorify their journeys," said Luna. "I think if someone at the end of this show wants to be part of this world, they need to be checked, you know?"
What Narcos: Mexico tries to do, according to Luna, is to show that things are a little more complicated than what is perceived. And that it's not "just one bad guy".
"There is a system that needs every level of power to participate. And that corruption has gone so deep that it is a really difficult to stop. Because everyone is profiting from it," he said. "If we don't see this as an issue of a market, of the addiction that this drug creates, or has created, then we're never ever going to solve it."

Although Luna was a young boy when Kiki Camarena (played by Michael Pena in the show) was kidnapped, tortured and killed, he still remembers the violence that resulted and continues to plague his country. Which is why Luna sees Narcos: Mexico as a chance to "bring these topics into the conversation".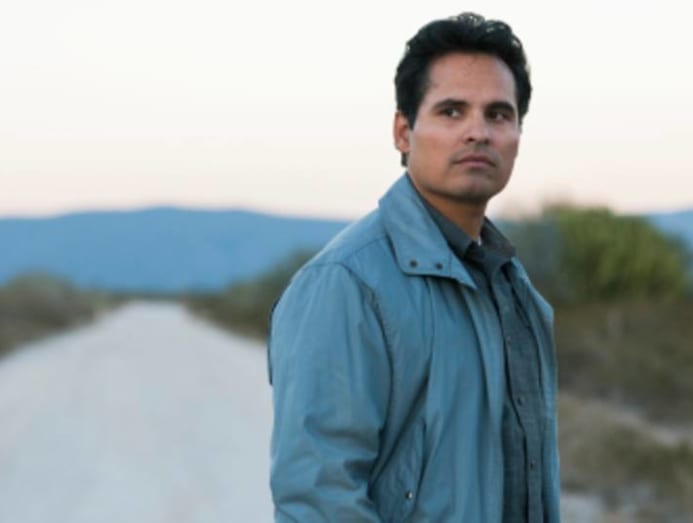 "What matters is the conversation that happens after. What we do just triggers a reflection, a debate," he said. "But the important thing is the debate. The important thing is to talk about it and to use all these tools that we have to interact and try to find out how to solve things. And to make this a better world."