Director Zack Snyder reveals first teaser for his version of Justice League
In the short 30-second Snyder Cut clip, fans get to see Wonder Woman and the villain, Darkseid.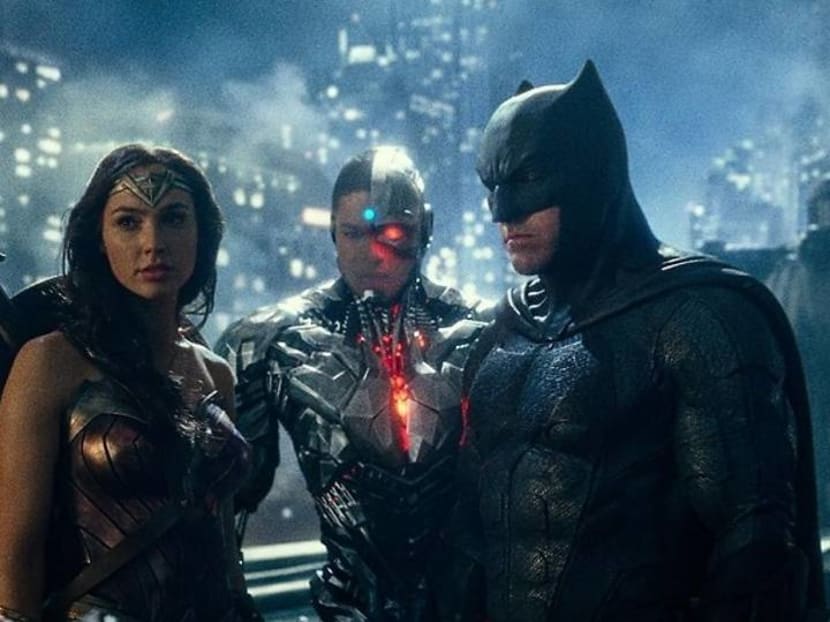 One month after the rumoured Snyder Cut of Justice League was confirmed to be true, director Zack Snyder has teased fans with a little clip.
Snyder took to Twitter on Thursday (Jun 18) to reveal the 30-second clip.
We can see Wonder Woman (Gal Gadot) in what looks like a cave, where she discovers an artefact, while Lex Luthor (Jesse Eisenberg) says in a voiceover that a great threat is coming to Earth.

We also get to see Darkseid, the villain whom Snyder has talked about for years but which was cut from Joss Whedon's 2017 version of the film.
Snyder had to leave the project in the post-production stage when his daughter died. Whedon took over and completed the film but many fans weren't happy with the finished product and demanded Snyder's cut of the movie. 

It was announced last month that the Snyder Cut will air on HBO Max in 2021.
Snyder told The Hollywood Reporter that his version will be "an entirely new thing, and, especially talking to those who have seen the released movie, a new experience apart from that movie."
While they wait, DC fans can first look forward to DC Fandome, a 24-hour free, virtual event taking place on Aug 23 at 1am Singapore time, with lots of teasers and announcements for upcoming games, TV shows and films.