Beyond Netflix: Which new streaming platform is most worth the money?
Which streaming platform should you spend your money on? CNA Lifestyle breaks down Netflix, Disney+, Apple TV+, HBO Go and Hayu so you can make the right decision.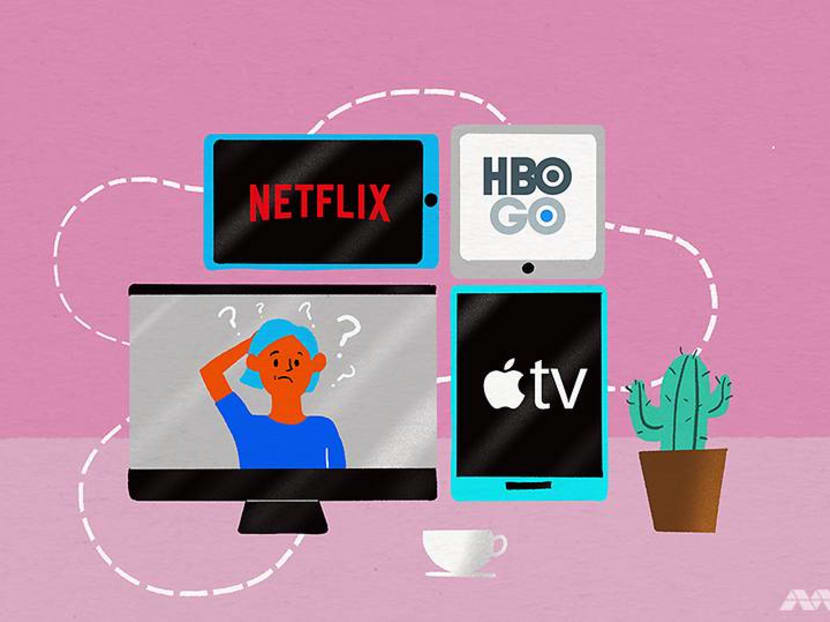 As the streaming wars heat up, you might be scratching your head trying to figure out which service to spend your hard-earned money on. The choices are plenty – and confusing.
If you're hankering after local delights, there is always Mediacorp's Toggle, which is the one-stop streaming portal for all things Singapore, whether it's catching up on longform English soap Kin, keeping up with the current Channel 8 drama starring Zoe Tay or checking out Joanne Peh getting steamy in the Toggle Original The Last Madame.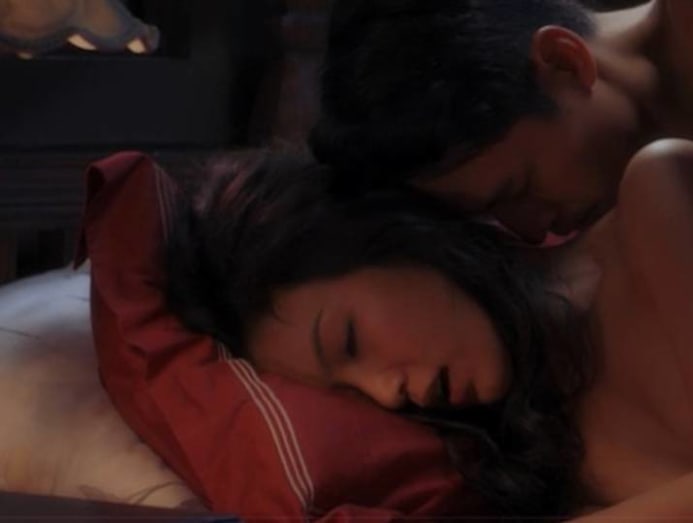 Toggle is also where K-drama die-hards can access the extensive and expanding library of tvN Movies, the world's first and only Korean blockbuster movie channel – be they well-loved classics or contemporary dramas – with new titles added every month for just S$5.90 per month or S$4.32 per month for a six-month package. 

But what of the international players that have descended on our shores?
CNA Lifestyle has broken down the different streaming sites offered in Singapore to help make it just that wee bit easier for you to choose which one is the right fit for you and your viewing habits.
WHAT: APPLE TV+
WHEN: Available now
PRICE: S$6.98/month
GOOD FOR: Watching a slew of Hollywood heavy-hitters at one of the lowest monthly fees.
WHAT TO EXPECT: ​Fans of Oprah, Steven Spielberg and sharing a streaming subscription with six others for just one low fee will most certainly rejoice. Apple TV + has arrived, advertisement-free and boasting a host of exclusive programs with some very famous faces attached.
If you have an iPhone, iPad, Apple TV, Mac or iPod Touch, you already have the Apple TV app pre-installed on your device. And if not, there is also the Apple TV app available on select Samsung smart TVs, Roku streaming devices and Amazon Fire TV devices, and it will come to LG and Sony platforms in the future. If you have none of the above, subscribers will still be able to watch Apple TV + on the web at tv.apple.com.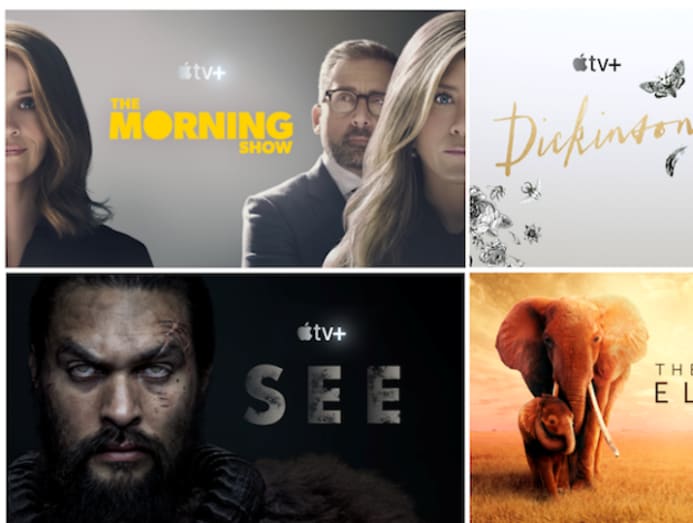 Apple TV+ might not have the catalogue size of the other players in the market, but it's got the push power of some Hollywood's biggest names including JJ Abrams and Jason Momoa. And yes, it's available both on and offline. 
Customers can sign up for a seven-day free trial that auto-renews into a monthly subscription of S$6.98 per month.  And through Family Sharing, up to six family members (with their own separate Apple IDs) can share one Apple TV+ subscription, allowing six simultaneous streams. Customers can also play or mirror Apple TV+ originals from the Apple TV app on their devices directly to their smart TVs. 
One big bonus if you've purchased any Apple device after Sep 10: You're eligible for a one-year free subscription.
HIGHLIGHTS: Oprah's Book Club, The Morning Show (starring Jennifer Aniston and Reese Witherspoon), See (starring Jason Momoa), Dickinson (starring Hailee Steinfeld), Helpsters (a new children's series from the makers of Sesame Street), For All Mankind, and Snoopy In Space.
WHAT: DISNEY+
WHEN: Expected to arrive in Singapore late 2019 or early 2020. It'll be out in November in the US, Canada, the Netherlands, Australia and New Zealand, and on Mar 31, 2020, in the UK and Europe.
PRICE: US$6.99/month (S$9.51) or US$69.99/year for the US market. Singapore pricing has not been announced at this time.
GOOD FOR: The young and young-at-heart, and for some nostalgia binge-watching.
WHAT TO EXPECT: With Disney owning everything from Marvel to Star Wars, as well as the newly acquired 20th Century Fox and Fox TV catalogue, this platform is highly anticipated for its promise of being an exclusive home for some of the most popular blockbuster franchises and television shows in Hollywood.
Content will span various catalogues, from animation to live-action to National Geographic documentaries. And that's not even counting the brand new Disney+ originals specially created for the service.
HIGHLIGHTS: Multiple brand new Marvel series, Star Wars (including The Mandalorian), all the Marvel movies, Avatar, The X-Men animated series from the '90s, Pixar films and shorts, Disney Animation, Disney Channel series and films, National Geographic, and every season of The Simpsons.
WHAT: NETFLIX
WHEN: Available now
PRICE: S$10.98/month for standard definition and one concurrent screen, S$13.98/month for high definition and two concurrent screens; S$16.98/month for ultra-high definition and four concurrent screens.
GOOD FOR: Bingeing on international content.
WHAT TO EXPECT: Everyone knows that a video streaming service's success largely depends on how vast its library is and what it has offer. Which is why Netflix is still currently sitting comfortably on top of the heap.
Thanks to its massive collection of Hollywood movies and television shows (old and new), its ever-growing archive of original programming, region-specific and country-exclusive content alongside a huge global subscriber base, Netflix is arguably still the most popular streaming service in the world.
Not only does the streaming pioneer have its very own internet slang ("Netflix and Chill"),it also birthed a generation of binge-watchers. All we can say is that it's going to take a lot to unseat this current king.
HIGHLIGHTS: Stranger Things,The Crown, RuPaul's Drag Race, Black Mirror, stand-up comedy specials,Queer Eye and Netflix original films like Martin Scorsese's The Irishman (starring Robert De Niro and Al Pacino) and the Oscar-winning Roma by Alfonso Cuaron.
WHAT: HBO GO
WHEN: Available now
PRICE: S$13.98/month
GOOD FOR: Kids, Harry Potter fans and blockbuster movies.
WHAT TO EXPECT: HBO Asia may have first launched HBO Go via Starhub Go back in 2015 but it was only in February this year that a standalone service without any pre-existing TV subscription was made available.
With that fussy business out of the way, viewers can now subscribe to HBO Go directly from App Store or Google Play. Singapore is one of the few countries in this region where HBO Go is available without being tied to a cable partner. The service is also available via Mediacorp's Toggle.
Another plus point is the streaming service's live TV function, which allows users to stream any of HBO Asia's suite of six TV channels (HBO, HBO Signature HBO Hits, HBO Family, Cinemax and Red By HBO) simultaneously on Internet-connected devices.
HIGHLIGHTS: Original series such as Game Of Thrones, Game Of Thrones' prequel, The Handmaid's Tale, Big Little Lies, Succession and Euphoria. 
Alongside recent Hollywood blockbusters are also Asian hit movies such as Extreme Job, Ramen Teh and Europe Raiders 2; and family-friendly series including We Bare Bears, The Powerpuff Girls and Sesame Street. 
Potterheads can also binge watch all movies from the Harry Potter franchise while Tolkien fans can enjoy the Lord Of The Rings trilogy.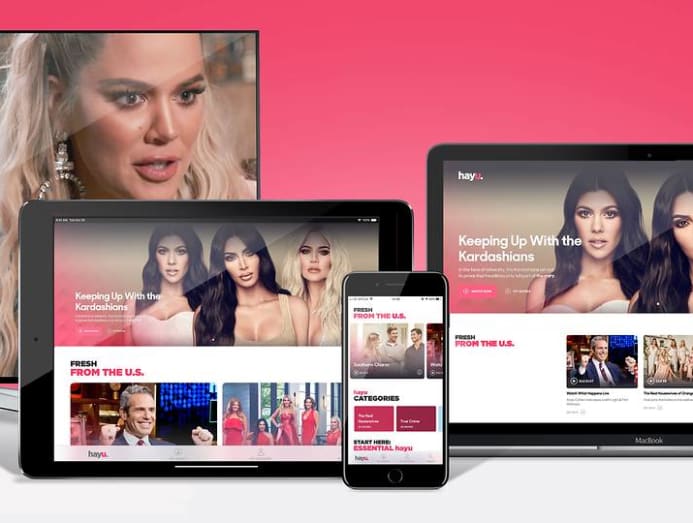 WHAT: HAYU
WHEN: Available now
PRICE: S$4.99 (no contract)
GOOD FOR: Reality show fans.
WHAT TO EXPECT: With over 6,000 episodes of your favourite reality TV shows, this all-reality subscription video-on-demand (SVOD) service from NBCUniversal International is accessible via multiple devices: Mobile, tablet and online via www.hayu.com/. Great for those who can't wait – most of the shows debut on the same day as their US launch.
Users can start with a one-month free trial before committing to a subscription that costs as much as a cup of bubble tea.
HIGHLIGHTS: Keeping Up With The Kardashians, The Real Housewives, Dance Moms, Million Dollar Listing and Vanderpump Rules.