Does Zhang Ziyi really get paid nine figures for a half-hour appearance?
A Chinese host says she does, and that many feel she's worth every penny.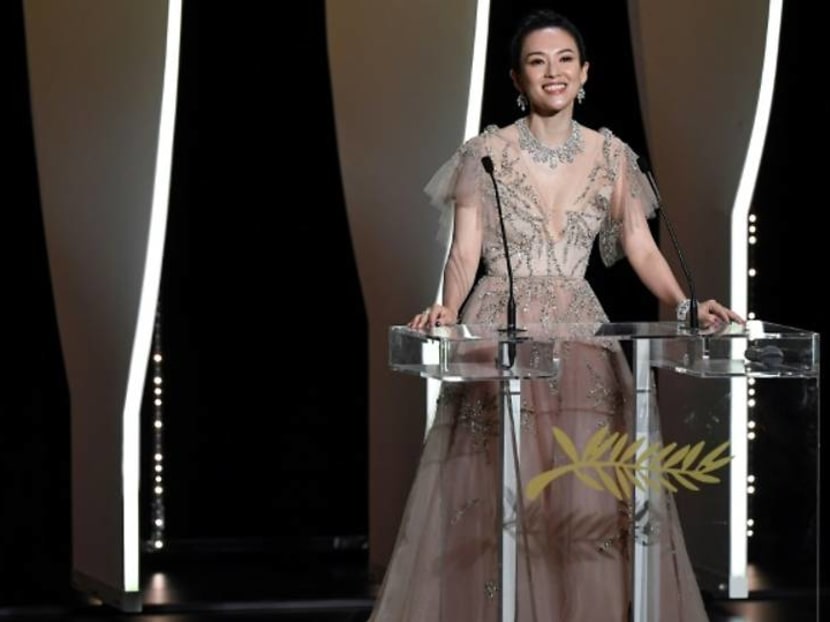 Supermodel Linda Evangelista famously said she didn't get up for less than US$10,000 a day; well, she's got nothing on Zhang Ziyi, who could make an eight- or nine-figure sum in Chinese yuan for making a half-hour appearance, says Chinese host Jack Li Wei.
It's no secret that A-list celebrities may command high appearance fees, but the precise details usually go undisclosed. In China, of course, there's a new pay cap on artiste earnings, but that hasn't stopped netizens from speculating about how much top stars used to make.
Cue Zhejiang Television host Li, who decided to spill the beans about what he knew of Zhang, 41, in a TikTok video uploaded on Aug 14.
He started out not naming her, saying instead that if a certain top celebrity agreed to make a two-hour appearance at an event, she had only to be present for half an hour to make almost 100 million yuan (S$20 million).
In order to keep her in good spirits, her hair, makeup and wardrobe costs could come up to 200,000 or 300,000 yuan; and going through special air travel channels could total up to 60,000 yuan, he added. Then there's the cost of a presidential suite for her to rest and get ready in.
That said, he went on to praise her talent and hardworking attitude, saying that those in the industry felt she was worth her value.
It was only at the end of the video that he revealed the identity of the person he was talking about — none other than the Crouching Tiger, Hidden Dragon and Memoirs Of A Geisha actress.