Adopt me! Meet the newly eligible rescue dogs who can now live in HDB flats
For these shelter pups, some of whom have never seen the inside of a home, there's renewed hope thanks to the new HDB guidelines allowing larger dogs to be adopted.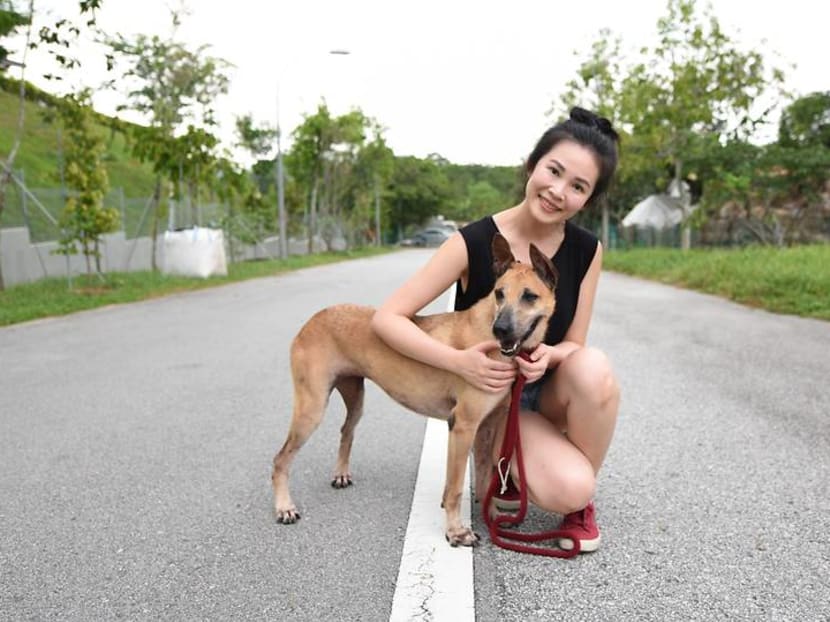 With new regulations allowing flat-dwellers to adopt bigger local mixed-breed dogs, Singapore Specials who previously couldn't go home with potential families now find themselves more eligible for loving homes.
Previously, only dogs under 50cm in height were allowed in HDB flats, but now, dogs up to 55cm can become part of heartland-dwelling families.
Who are some of these very good boys and girls who have been waiting for the right people to come and take them home?
Well, they range from not-yet-fully-grown pups to older dogs who have only known life inside a shelter, and have never experienced the warmth of home and family.
Thanks to the new HDB guidelines allowing larger dogs to be adopted, there's renewed hope for these shelter pups.
If you live in a flat and have been wanting to open your heart to a rescue dog, it's now eminently possible to consider these slightly longer-legged candidates.
Always bear in mind, though, that some rescued dogs can have legacies of neglect or abuse; not all are immediately confident around strangers or fully trained to walk on a leash. They will need humans who are very patient, dedicated and knowledgeable about canine behaviour. And, of course, you should never make any impulse decisions when it comes to pet ownership – always make sure you are prepared, committed and ready to take on the responsibility of offering your new companion a safe and loving forever home.   
PRIMROSE
Age: 4 years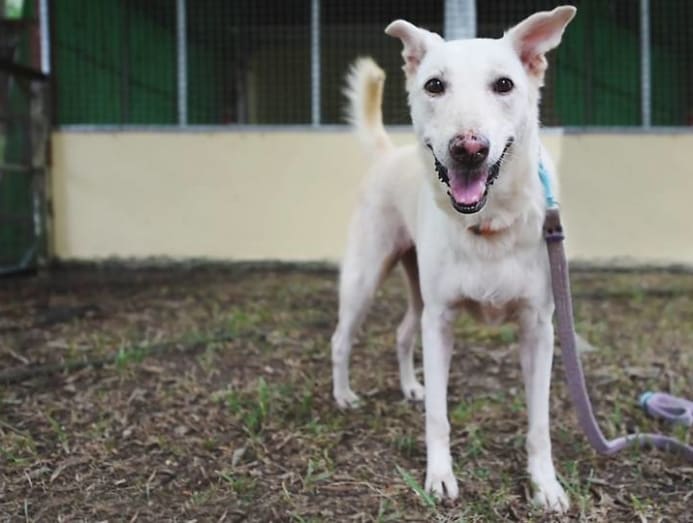 Primrose was adopted as a puppy but returned to the shelter when she was just six months old, and has since spent all her life there. She may be a long-legged beauty, but she doesn't need a lot of exercise: Her hobbies include snoozing and getting belly rubs.
Contact:  Causes For Animals
YOLO
Age: 7 months
Yolo's rescue was a dramatic one – as a young pup, he was found stuck inside a drain in a forested area in Yishun, and his rescuer had to break the drain apart with an axe in order to get to him. At seven months, it's possible to predict with sufficient accuracy that he won't grow to be taller than 55cm – and with a bit of luck, he'll get to see the inside of a home for the first time in his life.
Contact:  Action for Singapore Dogs
RUSTY
Age: 9 years
When Rusty showed up on the SOSD president's doorstep, it was assumed that he was a lost dog. SOSD put up a Facebook post looking for his owner, but no one came to claim him – and no "lost dog" signs appeared in the neighbourhood, either. Even more suspicious was the fact that when he appeared, he was wearing a chain and smelled like he'd been freshly bathed, so it's likely that he was abandoned.
Contact:  SOSD
PORK CHOP
Age: 6 years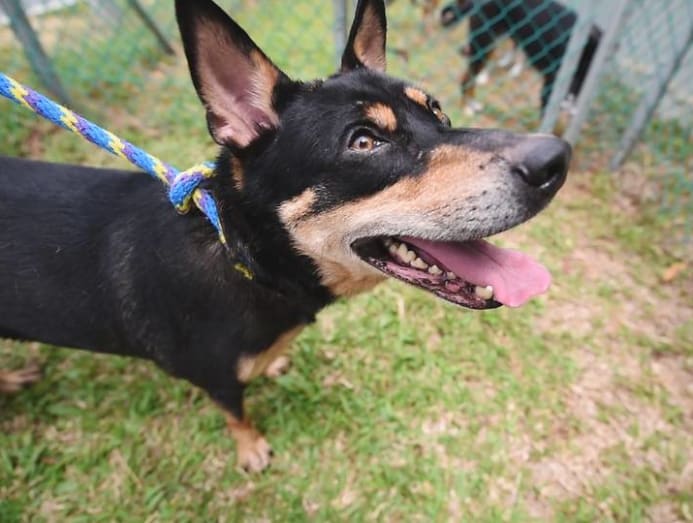 Pork Chop had been kept in a cage for most of his life. The volunteer group Chained Dog Awareness negotiated for his release and helped to bring him, along with his mother and sister, out of that situation, and they've been living at the shelter since.
Contact:  Action for Singapore Dogs
GROUCHO MAX
Age: 5 years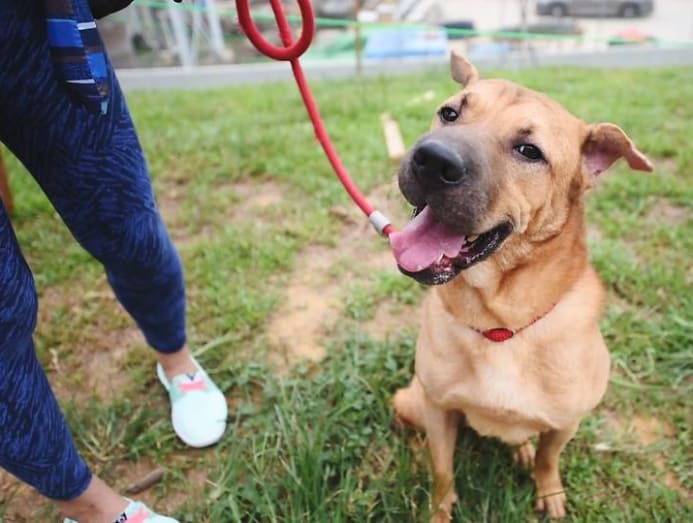 Groucho Max was found alone in an industrial estate in Ubi with an injured paw. He earned his name from being a bit grumpy then, but with his comically large head and endearing Shar-Pei-ish features, he's definitely a sweet goofball now.
Contact:  SOSD
ANGEL (CHUA)
Age: 10 years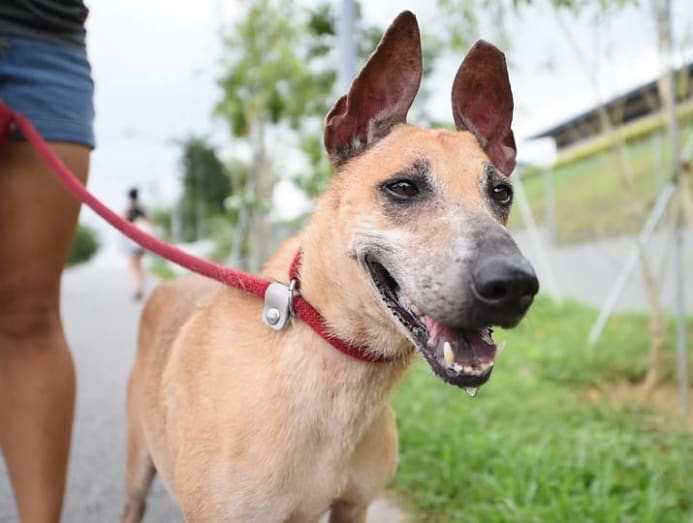 Angel is an older dog who has lived in a shelter all her life, so she's badly in need of some tender, loving care. She's a special girl who suffers from megaesophagus, a condition requiring her to be upright when eating in order to swallow food. She's on a diet of soft foods, and during dinnertime, puts her front paws on a stool to eat from an elevated bowl. What a lady.
Contact: Society for Animal Matters
WISEMAN
Age: 7 years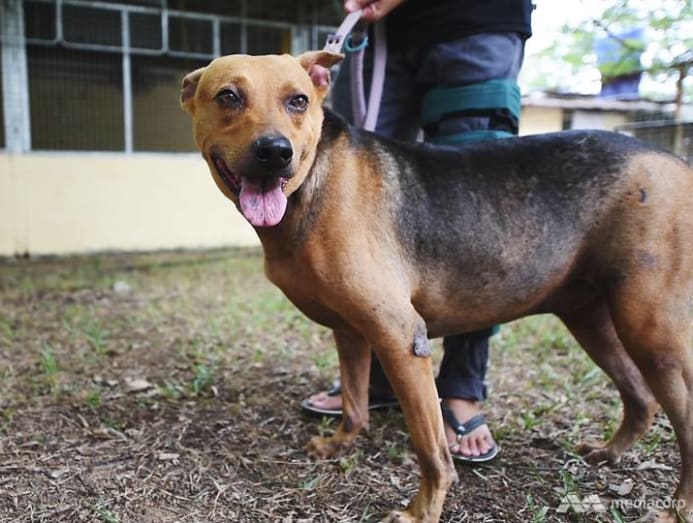 Wiseman was living near an army camp, and unfortunately, not everyone there liked him. He's gone through a few foster homes, spent several years at the shelter and watched his best friends leave with new families. He's energetic and muscular, and likes to chase chameleons and squirrels – even if they're up a tree. His other passion is car rides, which he enjoys most when the window is down.
Contact:  Causes For Animals
RUSSELL
Age: 4 years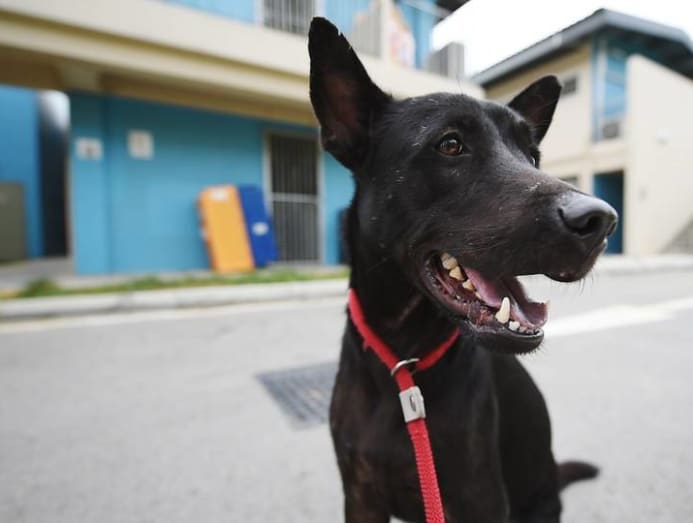 Russell and his pack were part of the Trap-Neuter-Release-Manage programme, but nearly a year after he was sterilised and released, he was found with a broken leg. He received urgent specialist surgery and is now good as new.
Contact:  SOSD
GUMMY
Age: 3 years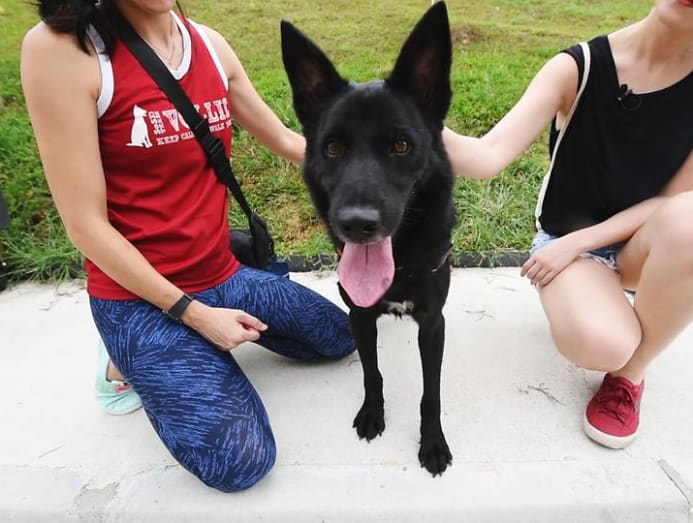 Gummy was found on Jurong Island along with his brothers. They quickly found homes, but Gummy's been left behind. He's still a little nervous and shy, and needs a human with kindness and patience.
Contact:  SOSD
BUDDY
Age: 10 years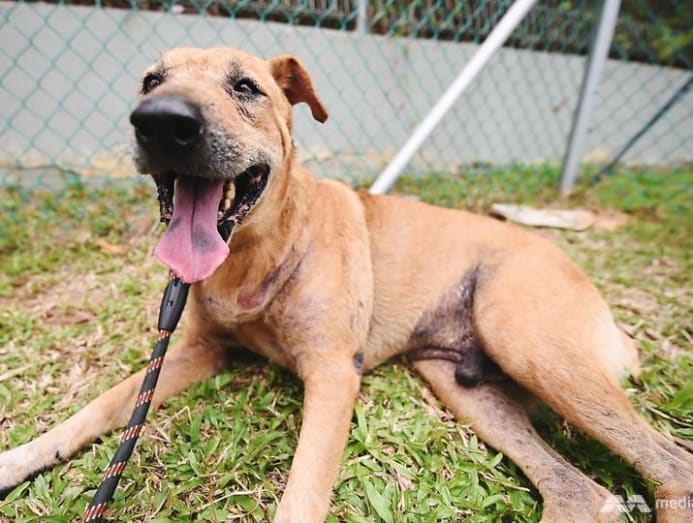 Buddy was a stray who'd been living in a cemetery. When he dug at a grave one day, he was taken into custody – and has been in the shelter ever since.
Contact:  Action for Singapore Dogs
ANGEL (KOH)
Age: 6 years
Angel had been living in an industrial building and was rescued after the person who had been feeding her moved away. She warms up to people fast, and loves getting lots of pats and attention.
Contact:  Society for Animal Matters
GINGER
Age: 6 years
Ginger is Angel's trimmer, svelte sister, and was rescued along with her. Compared to Angel, she's much more independent, strong-minded and energetic.
Contact: Society for Animal Matters
STARBOY
Age: 6 years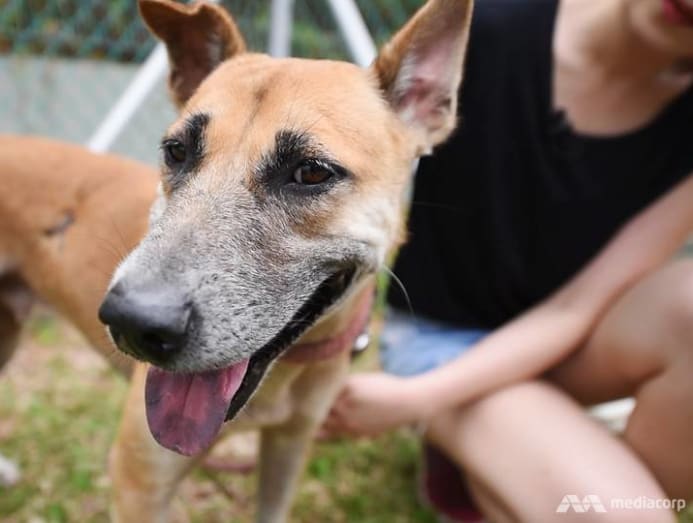 Starboy was originally called Scarboy thanks to the scar on his right flank, but for the sake of his public relations image, he got a new name that's a lot more positive – and reflects his personality much better, too.
Contact:  Action for Singapore Dogs