What role did singer Dolly Parton play in Moderna's COVID-19 vaccine?
The I Will Always Love You singer donated US$1 million to Vanderbilt University Medical Center, which is a partner of biotech firm Moderna, that developed a promising vaccine.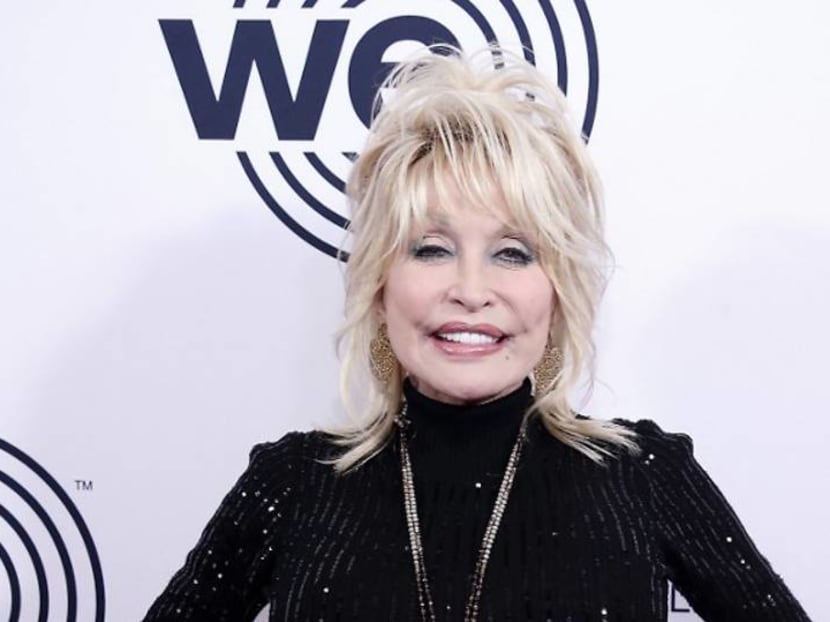 She's known as the diminutive country music legend who can belt out hits such as I Will Always Love You and 9 To 5 but now Dolly Parton has a new title under her belt: COVID-19 hero.
Two days after US biotech company Moderna announced on Monday (Nov 16) that the COVID-19 vaccine it developed shows a 94.5 per cent success rate at preventing infection, it's been revealed that Parton had a hand to play in that success. 
CNN reported that Parton's name appears in the preliminary report of the vaccine, alongside other sponsors such as the National Institute of Allergy and Infectious Diseases. 
In April, early on in the coronavirus pandemic, Parton donated US$1 million to fund research for a vaccine. She announced on social media at the time that she gave that amount to Vanderbilt University Medical Center in honour of her longtime friend, Dr Naji Abumrad, who's involved in research there and who told her that they were making advancements in the search for a cure.
She wrote: "I am making a donation of $1 million to Vanderbilt towards that research and to encourage people that can afford it to make donations".
Moderna president Stephen Hoge told UK's Sky News that Parton's donation to Vanderbilt had helped fund early research and clinical trials that led to the success of the vaccine.
In an appearance on Tuesday on The Today Show in the US, Parton said, "I'm just happy that anything I do can help somebody else, and when I donated the money to the (COVID-19) fund, I just wanted it to do good. Evidently, it is. Let's just hope we find a cure real soon".
Fans of the star are celebrating her involvement with the vaccine success with numerous messages on social media.
One fan tweeted "Vaccine, vaccine, vaccine, vacciiiiine", to be sung to the tune of her hit, Jolene. And another wrote: "I want everyone to know that Dolly Parton gave us Buffy the tv series, the song 9 to 5, Dollywood, and of course the Covid vaccine".
Parton, who was an uncredited producer on the hit series Buffy The Vampire Slayer, is also known for her philanthropy work. In 2016, her Dollywood Foundation donated US$1,000 per month for six months to families affected by wildfires in Tennessee.

I want everyone to know that Dolly Parton gave us Buffy the tv series, the song 9 to 5, Dollywood, and of course the Covid vaccine. https://t.co/mCPB3QlCpZ

— Kevidently (@Kevidently) November 17, 2020