Dolly Parton cries as she gives heartfelt tribute to Kenny Rogers
Fellow country stars Billy Ray Cyrus, Reba McEntire, Blake Shelton and LeAnn Rimes remembers the iconic singer.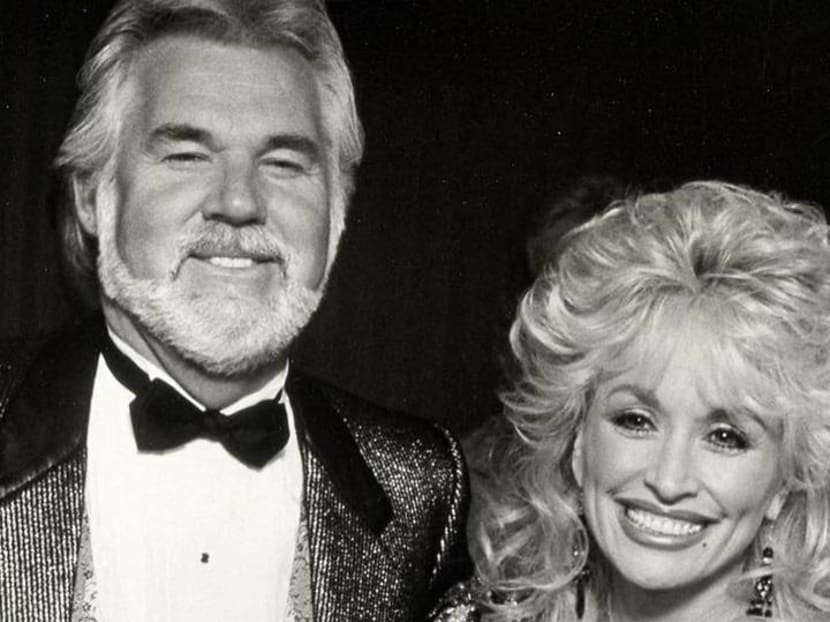 The country music world lost a legend as Kenny Rogers died on Friday (Mar 20). The iconic singer was known for hits like Island in the Stream and The Gamblers. Fellow country stars are coming together to mourn his loss.
Dolly Parton who collaborated with Rogers in the 1983 duet Islands In The Stream took to Instagram to share a heartfelt tribute.

"I couldn't believe it when I got up this morning and turned on the TV, checking to see what the coronavirus was doing, and it told me that my friend and singing partner Kenny Rogers had passed away," 74-year-old Parton said in a video posted on Instagram yesterday.

"And I know that we all know Kenny's in a better place than we are today, but I'm pretty sure he's gonna be talking to God sometime today if he ain't already, he's gonna be asking him to spread some light on bunch of this darkness going here."

She wrote in the caption, "You never know how much you love somebody until they're gone. I've had so many wonderful years and wonderful times with my friend Kenny, but above all the music and the success I loved him as a wonderful man and a true friend. So you be safe with God and just know that I will always love you, dolly."

Fellow country singer Reba McEntire responded to Parton's post, "Dolly he sure loved you. What a character. There never has been and never will be another one like him. Love you."
McEntire also paid a tribute in a post on Instagram.
"Kenny, Go rest high on that mountain. Please tell mama and daddy hi for me. Thank you for your friendship and your love. We are going to miss you but we are so happy you're singing with the Angels in heaven. Can't wait to see you again one of these days. Rest in peace my friend," she wrote.
Another country singer Billy Ray Cyrus also paid tribute by sharing a photo of himself with Rogers, along with his daughter Miley Cyrus and Parton.
"No one bridged the gap between country and pop more often and better than Kenny Rogers," he wrote. "He will be missed, but his music and diverse style of story telling will live on forever."
The Voice host and country singer Blake Shelton also remembered the musician on Twitter.
"I can't express the impact Kenny Rogers the artist and the man had on me. He was always very kind and fun to be around," he wrote.
Singer LeAnn Rimes also paid a tribute.
She wrote, "We will miss you @kennyrogers. You are and forever will be quite the legend."