Donnie Yen and other Asian celebrities take on the bottle cap challenge
The stunt involves knocking the cap off a bottle with a swift kick. Watch the action star take it one step further by doing it blindfolded.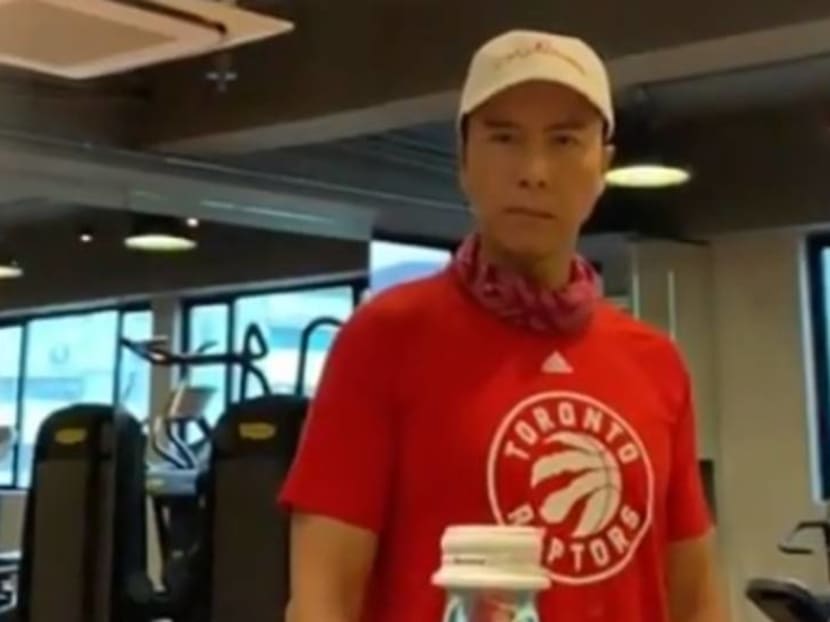 Why twist the cap off a bottle like a common person when you can kick it off with flourish? The #BottleCapChallenge has gone viral and celebrities like John Mayer, Jason Statham, Conor McGregor and Blake Shelton have already joined in the fun.
The stunt involves kicking a loose cap off a bottle with a swift spin kick without toppling the bottle over. 
Asian celebrities have joined in on the action as well and actor and martial arts star Donnie Yen didn't just do it flawlessly, he even kicked it up a notch by doing it blindfolded and he managed to slip in an environmental message as well. The video hit over 2 million views in a day. 
Yen captioned the video: "Chirrut feeling the force + Ip man's steady aim + no plastic bottle = the universe strongest."
Hannah Quinlivan also aced the challenge then tagged husband Jay Chou to participate. The singer quipped that he would have to train before doing so.
The challenge has led to some amazing – and funny – videos online. In Russia, a new twist included kicking the cap off a jar of pickles, which was attempted by World Thai boxing champion Irina Larianova.
Some celebrities have failed quite spectacularly at it, including The Voice coach Shelton. 
Singer Mayer, on the other hand, nailed it.