'Don't Touch Grandma': Adam Sandler, Jimmy Fallon's funny duet about COVID-19
The song's lyrics include some good advice such as to call her on the phone instead.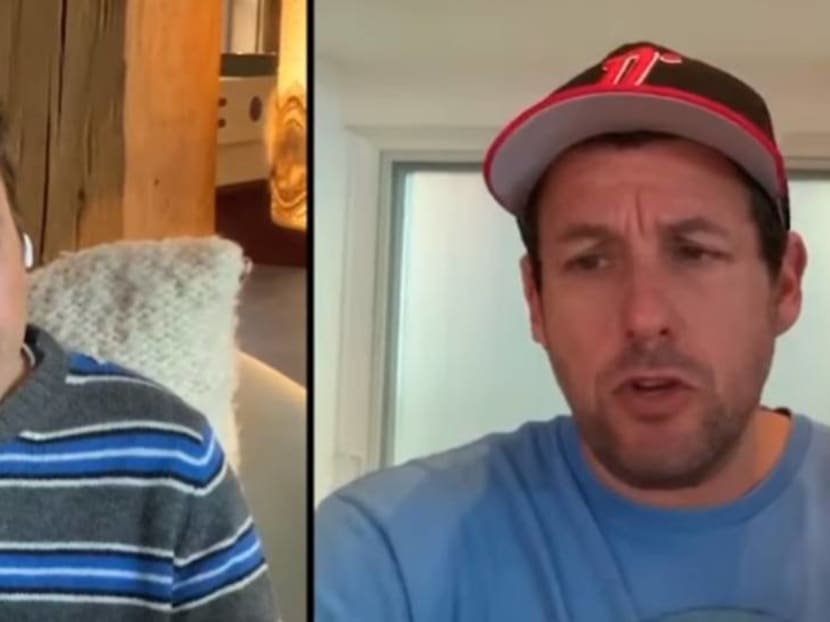 Adam Sandler is back and at it again with another song about life during COVID-19, this time advising everyone not to touch their grandparents.
Appearing on The Tonight Show Starring Jimmy Fallon, Sandler and the host both played their own guitars and sang along to the original song Don't Touch Grandma, which included some good, common-sense advice.
"Don't touch grandma, leave her alone/You can spend the quarter to call her on the phone/Cos grandmas like to pinch your cheeks and kiss your head and hug/But I don't want my grandma catching any superbug," the duo sang.
They even have some helpful advice like "learn to play Canasta from across the room" and "Don't touch grandma, keep it to Zoom", a reference to the teleconferencing app that many people are now using while working from home.
Listen to the full song here. 

https://www.youtube.com/watch?v=E0qIzCdvC8Q
Sandler had appeared previously on the show to sing his Quarantine Song, which was a tribute to the medical workers fighting the COVID-19 pandemic.
Since the outbreak started, Fallon has been hosting the show from his own home, with guests appearing through video calls. In the same episode with the funny duet, Lady Gaga also dialled in to the show.
Green Day singer Billie Joe Armstrong made an appearance as well and even had his own performance ready, although it wasn't another parody song.