First look at Dune remake with Timothee Chalamet, Oscar Isaac, Zendaya
Director Denis Villeneuve also confirmed the movie will be split into two parts.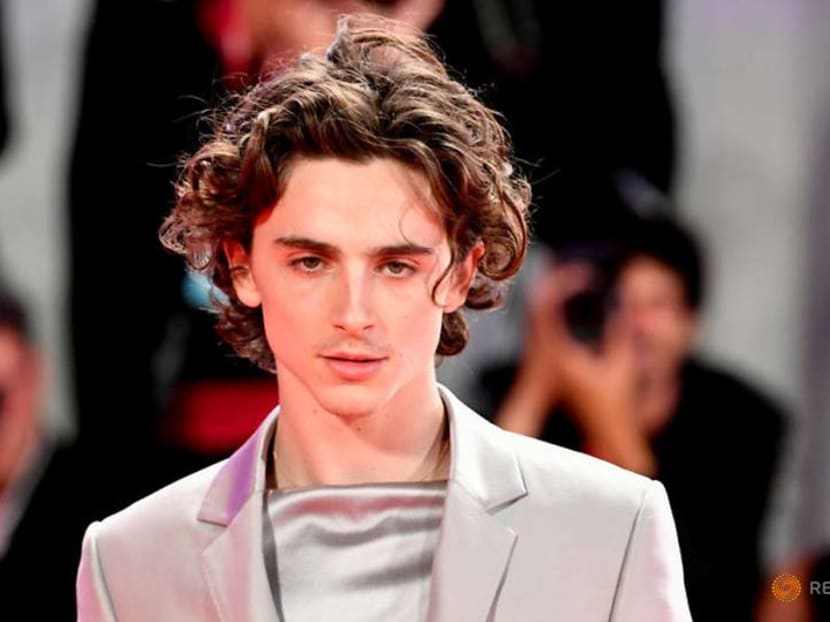 It's an ensemble cast worthy of the biggest blockbusters – and Vanity Fair has just given us a sneak peek into Denis Villeneuve's remake of the sci-fi epic Dune.
The pictures, seen in a report on Tuesday (Apr 14), paint a bleak landscape of the desert planet of Arrakis from Frank Herbert's original novel in 1965. It was first made into a film in 1984 by director David Lynch and there was also a TV series adaptation in 2000. 
Home to the most valuable resource in the galaxy, spice, the barren planet might not be the highlight of the images we see, but at least the costumes and our favourite actors more than make up for it.
Leading the way is Timothee Chalamet, who starred in the critically-acclaimed Call Me By Your Name, and is taking up the role of Paul Atreides.
"It was really surreal. There are these Goliath landscapes, which you may imagine existing on planets in our universe, but not on Earth," Chalamet told Vanity Fair.
Other stars make an appearance as well, such as Zendaya, Stephen Mckinley Henderson, Oscar Isaac, Rebecca Ferguson, Josh Brolin, Jason Momoa, Javier Bardem, and Sharon Duncan-Brewster.
The sprawling landscape and intricate plots also led to Villeneuve making the choice to split the film into two parts.
"I would not agree to make this adaptation of the book with one single movie," Villeneuve told Vanity Fair. "The world is too complex. It's a world that takes its power in details.
In the story of Dune, Villeneuve also sees parallels to real life.
He said: "No matter what you believe, Earth is changing, and we will have to adapt. That's why I think that Dune, this book, was written in the 20th century. It was a distant portrait of the reality of the oil and the capitalism and the exploitation – the overexploitation – of Earth. Today, things are just worse. It's a coming-of-age story, but also a call for action for the youth."
Dune is set to release on Dec 18, 2020 in the US. Hopefully.