Dwayne Johnson, Danny DeVito surprise newlyweds by gatecrashing wedding
The Jumanji: The Next Level co-stars also shared some marriage advice for the groom, which consisted of five words to live by: 'Yes honey, you are right.'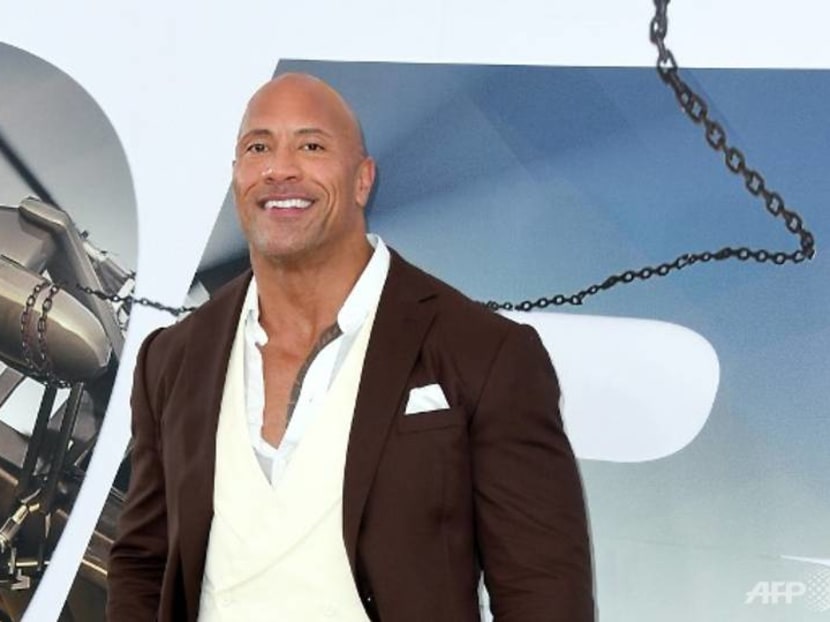 Dwayne "The Rock" Johnson and his Jumanji: The Next Level co-star Danny DeVito took some time out of promoting their new comedy to crash a wedding.
According to a video shared by Johnson on his Instagram account, the two of them were sipping tequila and enjoying the Mexican sunset when they heard the sounds of a wedding nearby.
He wrote: "We were sippin' on a lil' Teremana tequila, enjoyin' the quiet sunset together in Mexico after a long week of Jumanji work when this idea hit. Crash the wedding. Grab a mic. Sing a special song. Say adios."
And that was exactly what they did, to the delighted squeals of the wedding guests.
They serenaded the bride and the groom with Nat King Cole's Unforgettable and also shared some valuable marriage advice for the groom, which consisted of five words: "Yes honey, you are right."
Johnson is married to Lauren Hashian while DeVito is separated from actress Rhea Perlman.
Johnson shared that he had never crashed a wedding before but doing so with DeVito was "UNFORGETTABLE".
He added: "It was actually quite beautiful and the love and mana in that room surrounding the wedding couple was so strong."
Jumanji: The Next Level is the sequel to the 2017 adventure comedy, Jumanji. It's slated for release on Dec 5 and features a star-studded cast, including Kevin Hart, Karen Gillan, Jack Black, Nick Jonas and Awkwafina.