Ma Dong Seok on next Jumanji movie? 'Love the idea', says Dwayne Johnson
But not his co-star Kevin Hart.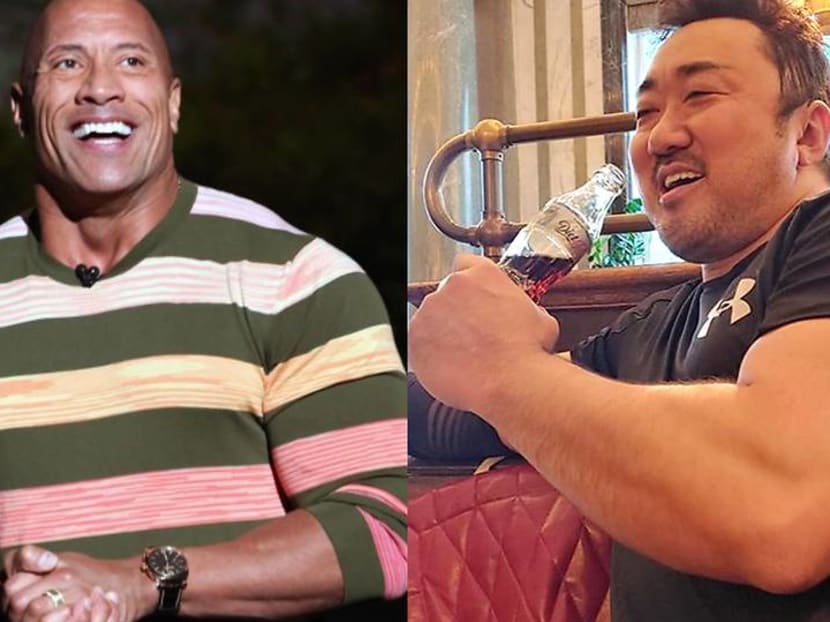 Will Ma Dong Seok aka Don Lee be appearing in the third Jumanji movie? If action actor Dwayne Johnson had his way, it might just happen.

When asked if the Train To Busan actor would be a good addition to the Jumanji cast in an interview with CGV, a South Korean multiplex cinema chain, Johnson was enthusiastic about the suggestion and even joked: "I love that idea … because he can replace Kevin. Perfect".

Co-star and comedian Kevin Hart, who was sitting next to Johnson in the same interview, didn't skip a beat and replied: "What? Wait a minute. Did I just get fired?" The former wrestler playfully confirmed: "You got fired. Yes."

Hart, who has shared many occasions ribbing Johnson on camera as well as on social media before, said: "Why did you fire me?", to which his burly co-star replied: "Don Lee!".

The interview also asked the other Jumanji actors which South Korean directors they admire. 
Awkwafina brought up Bong Joon Ho, to which Jack Black excitedly chimed in with the South Korean director's Snowpiercer and Okja, while Karen Gillan highlighted Oldboy's Park Chan Wook.