Cue the awws: Brawny Dwayne Johnson has tiny princess tea party with daughter
The action star joked that he may have added a "little nip of tequila" in his tea because "it's always 5 o'clock somewhere".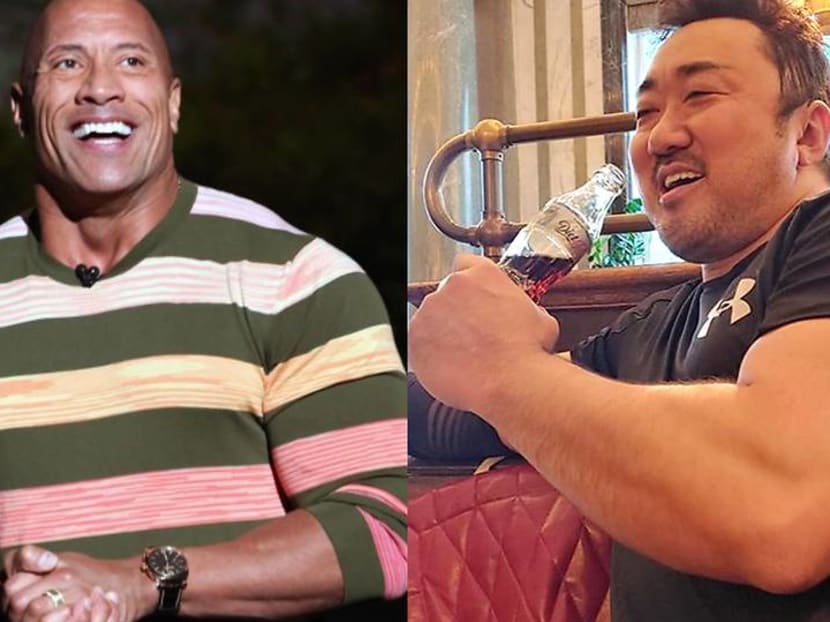 Dwayne "The Rock" Johnson, who's known for his muscles and his action movies, seems to be a big teddy bear at heart. And nowhere is this more apparent than when he posts pictures of himself hanging out with his daughters.
In the latest Instagram post, Johnson was pictured sitting at a tiny table and enjoying a make-believe tea party with his three-year-old daughter, Jasmine.
Jasmine and one-year-old Tiana are his daughters with his recent bride, Lauren Hashian. Johnson also has an 18-year-old daughter, Simone, with his ex-wife and producing partner, Dany Garcia.
In the photo, the 47-year-old action star and former wrestler was seen sipping out of a tiny mermaid-print tea cup that was dwarfed by his giant biceps, while sitting on a delicate pink chair that did not look like it could hold his weight.

Johnson joked in the caption that he may have added "a little nip of tequila in his tea" and that it's always 5 o'clock somewhere before adding the hashtags #andgodblessmychair and #icherishthesemoments.
The photo has been liked by over 5 million followers, drawing comments such as "Nothing better than daddy/daughter time" and "All the feels."