Dwayne Johnson announces DC's Black Adam release date on Times Square screens
The Rock will play the titular character in the film from the DC Extended Universe, slated for release on Jul 29, 2022.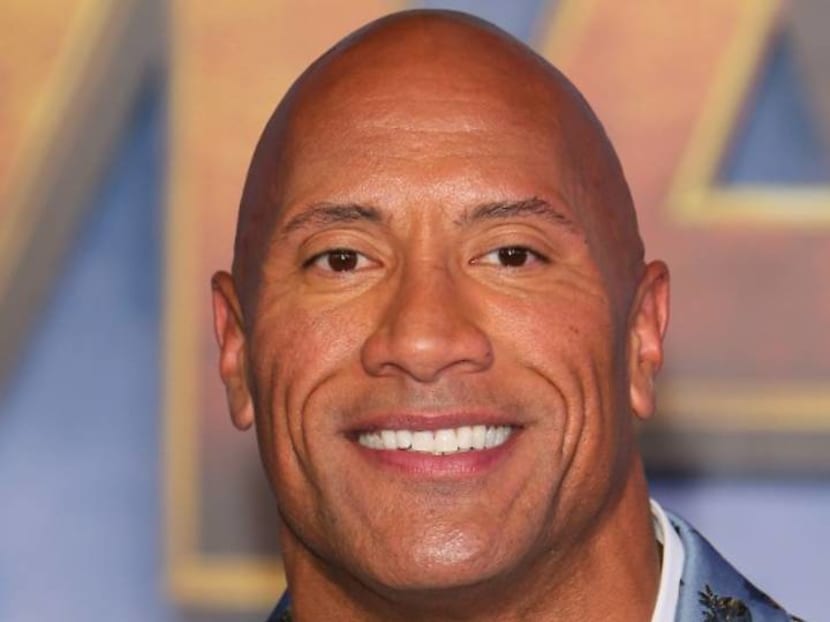 Dwayne "The Rock" Johnson announced the release date for his upcoming DC Extended Universe (DCEU) film, Black Adam, in epic fashion by taking over the big screens at Times Square.
The Hollywood star shared a video of the big reveal on Instagram on Sunday (Mar 28). In the clip, you can see the screens in New York's Times Square simultaneously turn black. Then a lightning bolt appears as Johnson's voice echoes through the iconic destination, saying, "The hierarchy of power in the DC Universe is about to change". The screens then flash the Black Adam logo along with the release date of the movie – Jul 29, 2022.
The 48-year-old actor captioned his Instagram post: "A disruptive and unstoppable global force of a message from the man in black himself".
Johnson's Black Adam character is one of the main antagonists who goes up against superhero Shazam. The film debuts a year before Shazam! Fury Of The Gods, making it likely that DCEU is setting up Black Adam to be the big villain in the 2023 movie. The first Shazam! film was released in 2019 and starred Zachary Levi of TV series Chuck fame.
Black Adam will feature other Justice Society of America characters. Noah Centineo from Netflix's To All The Boys plays Atom Smasher, Aldis Hodge is Hawkman, Quintessa Swindell is Cyclone and Pierce Brosnan stars as Doctor Fate.
The film was originally set for release this December but was postponed because of the pandemic. Fans can now look forward to Jul 22 next year for the blockbuster directed by Jaume Collet-Serra to hit theatres.