Dwayne 'The Rock' Johnson's daughter is going into the family business
Simone Johnson, who is 18, is following in her father's footsteps and stepping into the wrestling ring.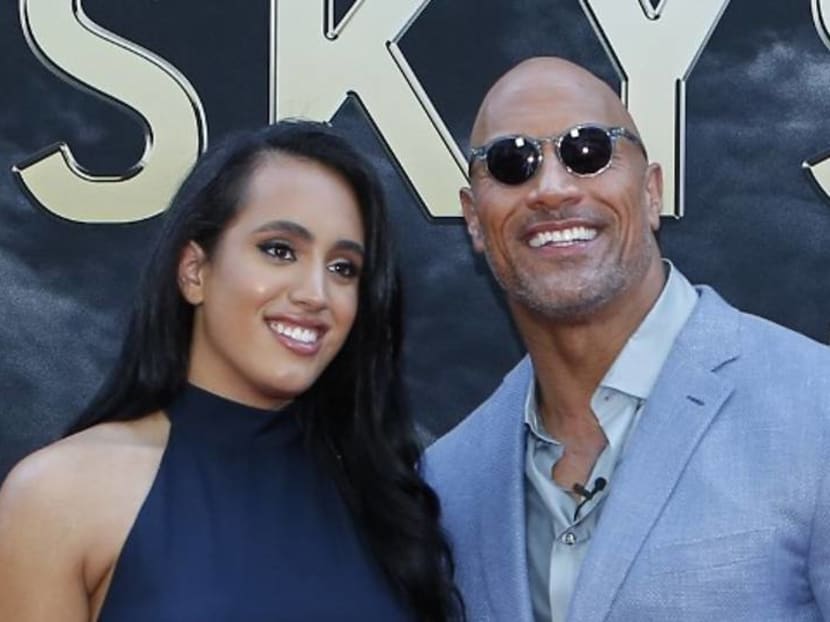 Dwayne 'The Rock' Johnson's daughter Simone showed that she won't be a pushover, after announcing that she will take up professional wrestling just like her father.
The 18-year-old has already begun her training at the WWE Performance Center, joining the Johnson family legacy of professional wrestlers. This would make her the fourth generation in the family to join the industry.  
She posted a photo on Instagram of herself posing in her newly acquired WWE Performance Center shirt and wrote in the caption: "To the little girl who fell in love with wrestling & said 'this will be my life one day', this is for you. I'm humbled, grateful & ready to work. Let's do this."
Beyond the father-daughter duo, Dwayne's father, Rocky Johnson, was a well-established name in the wrestling world. One of the earliest members of the World Wrestling Entertainment Inc (WWE), Rocky died on Jan 15.
Her great-grandfather, Peter Maivia, was part of the World Wide Wrestling Federation, and was posthumously inducted into the WWE Hall of Fame. 
In an interview with WWE, Simone said that joining wrestling meant "the world" to her.
"To know that my family has such a personal connection to wrestling is really special to me and I feel grateful to have the opportunity, not only to wrestle, but to carry on that legacy," she added.
Other wrestling greats have chimed in about the news.
Paul "Triple H" Levesque said in the same WWE interview: "Simone Johnson's unbridled passion and incredible drive has earned her a coveted spot training with the elite athletes from around the world at the WWE Performance Center."
"Not only does Simone now have an opportunity to cultivate and display her passion for WWE within the Performance Center, but she'll carry on the tradition of her incredible family lineage while creating her own impact as WWE's first fourth generation Superstar," he added.
Simone's mother, Dany Garcia, congratulated her daughter in a post on Instagram.
She wrote: "It's been the blessing of my life to watch you grow @simoneGJohnson & while the legacy of the family may be your platform, your future will be uniquely yours to earn. Congrats my love on living your dream."
The accompanying video was a montage of Simone from a baby till now, along with clips of her father and grandfather in the ring. We also caught some footage of The Rock as he watched his daughter in wrestling training.
The proud dad commented on the post: "Beautiful."