Dwayne 'The Rock' Johnson marries longtime girlfriend of 12 years
The actor and his partner, Lauren Hashian, said 'We do' in a surprise wedding ceremony in Hawaii.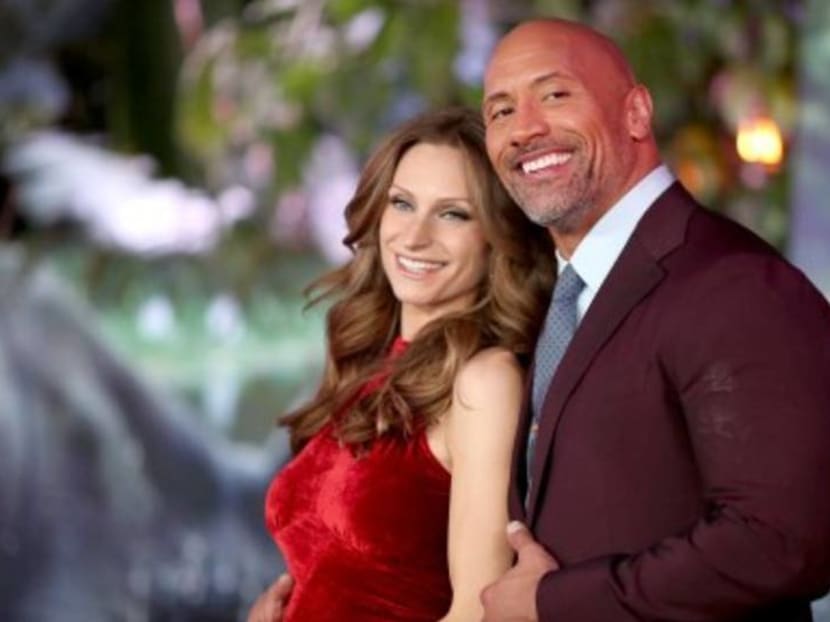 Dwayne "The Rock" Johnson and his longtime girlfriend Lauren Hashian have finally made it official after being together for 12 years. The couple wed on Sunday (Aug 18) in a surprise ceremony in Hawaii and Johnson shared two photos of the special event on his Instagram page a day later.
He captioned the photos: "We do. August 18th, 2019. Hawaii. Pomaika'i (blessed.)"
The bride and groom were dressed in all-white: He in a long-sleeved shirt unbuttoned to his chest, and white pants; and the 34-year-old Hashian in a white lace gown. In the first photo, they are holding hands with Hashian holding her bridal bouquet up high, while in the second photo, he dips her as they share a kiss.
The 47-year-old actor and former wrestler attended high school in Hawaii and has a special connection to the island. Hashian is a singer whose father was the drummer in the band, Boston. 
The couple met when he was filming his 2007 movie The Game Plan. They now have two daughters together: 16-month-old Tiana and three-year-old Jasmine. Johnson also has an 18-year-old daughter, Simone, with his first wife and business partner, Dany Garcia.
He told People magazine in 2012 that he was a lucky man to have fallen in love twice. He said, "I was so fortunate to have fallen in love once. To fall in love again? That's a hard thing to do twice in the position I'm in."
Well-wishes from celebrity friends have poured in, including from frequent co-star Kevin Hart, who posted: "Congrats man!"
Gal Gadot, Nick Jonas, Ryan Reynolds, Halle Berry and Christina Aguilera are just some of the other stars who have congratulated the newlyweds on social media.