Game (still) on: Why e-sports is surviving in the age of quarantine
From League Of Legends to Dota 2, it's business as usual for the professional gaming scene. Here are some you should check out from home. Sorry, football fans.
As stadiums remain empty and fans of traditional sports such as football and basketball make do with re-run after re-run of favourite matches, there's one sport that has actually been able to maintain a semblance of normalcy – e-sports.
Put on your headphones and tune in to streaming service Twitch, and it'll seem like the world never stopped. Professional gaming, also known as e-sports, has been able to continue despite the additional hindrance that comes with COVID-19 forcing players and production crew alike to stay at home.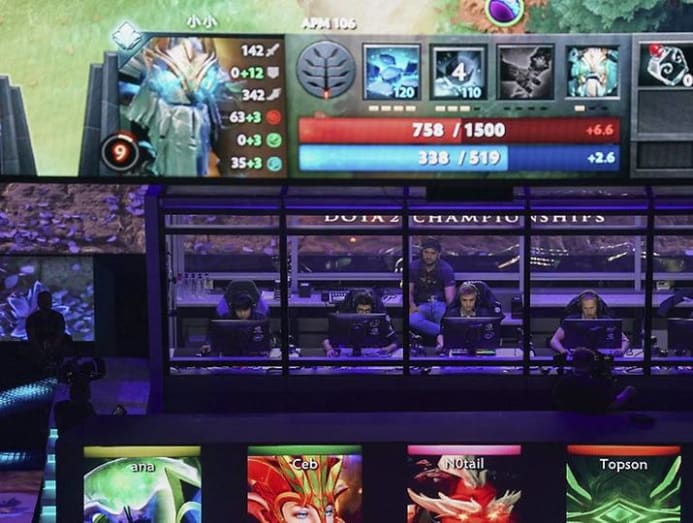 Its unique characteristic of being almost entirely digital means that porting e-sports tournaments online isn't much different from what happens regularly during in-person tournaments. 
Viewers have always tuned in to streaming platforms such as Twitch or YouTube to get their e-sports fix, and hosting tournaments online continues to give viewers the same experience that watching a live tournament online would.  
THINGS HAVE NOT CHANGED
In fact for many e-sports, regular online tournaments mean that the ecosystem has not changed much now that live, in-person tournaments – also known as LANs – are no longer safe to host.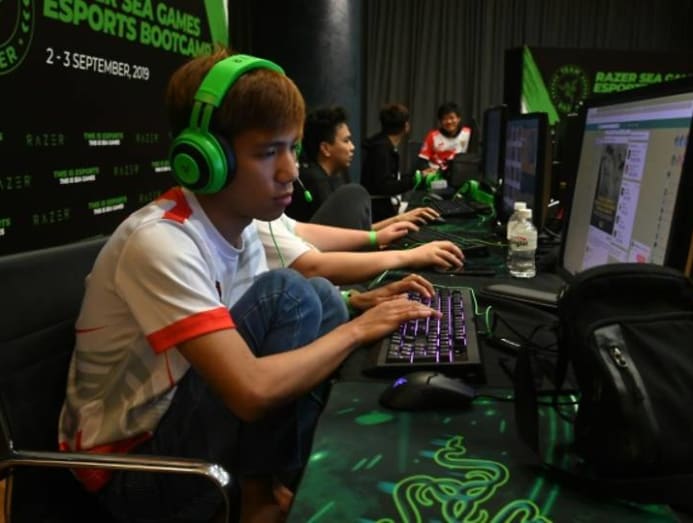 "The fact that a huge majority of e-sports tournaments traditionally include an online stage is also a huge contributing factor. E-sports has a deep history in the digital space and this means that a lot of the infrastructure to go 100 per cent online is already present and well accustomed-to by operators," explained Jayf Soh, CEO and founder of local e-sports organisation Resurgence.
"While this does not mean a seamless conversion from offline to online, particularly at short notice like many organisers have done recently, it does mean that less of a radical change needs to be made in doing so," he added.
One thing that helps is that in e-sports, many of the players and team management staff don't just work together. They live together as well.
SELF-ISOLATION? WHAT'S NEW?
Gaming houses have been a staple of professional e-sports since its infant days with Korean Starcraft. This was because many aspiring players, unsurprisingly, would be young adults or even minors. To facilitate easier management of these young players as well as team cohesion, many organisations turned to renting or buying designated houses for them to stay in.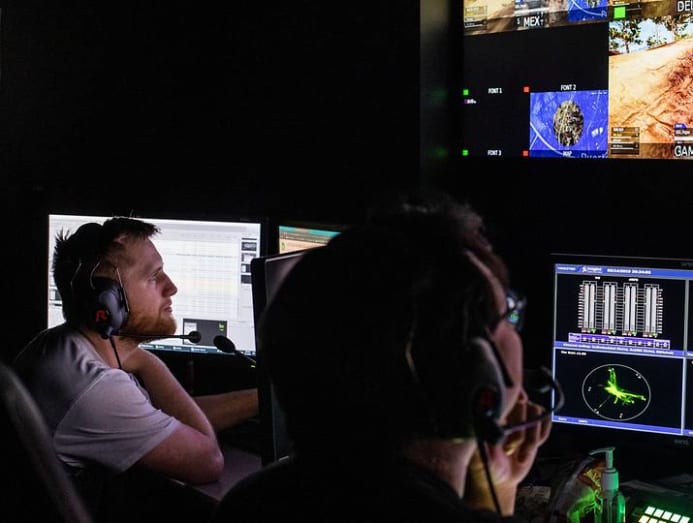 What this means in today's context is that many players don't need to worry about any new self-isolation measures because effectively they've already been self-isolating since moving in. In some of the top organisations such as Korean team T1 (formerly SKT T1), there's even support staff like chefs to ensure the players are fed properly while training full-time.
While they don't own a gaming house, local teams such as Resurgence have also adhered to stay-at-home measures during this period while maintaining a competitive presence in the regional tournaments.
"Most of the challenge lies in the logistics: Ensuring communication still takes place undisrupted and setting up recording for tournament accountability, for example, are systems we've had to set up with our players to facilitate their working from home," explained Soh.
SHOUTCASTING FROM HOME
As for other parts that make up the tournament experience like an analyst desk or commentary and shoutcasting, many of them have easily made the transition to working from home as well.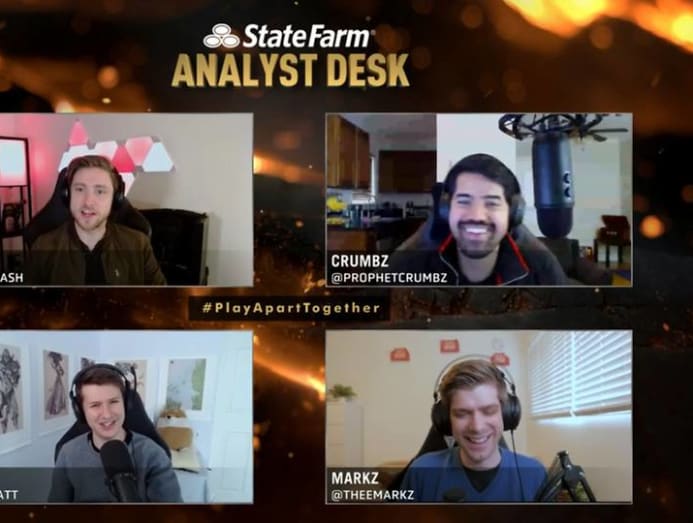 Since most of their job involves talking onscreen, the change from a physical desk to a virtual one simply means that they'll now have to make their bedrooms look a little nicer for the camera.
If you're looking to get in on some of the action but wondering where to start with so many options out there, we've gathered some of the top e-sports tournaments going on right now for you to enjoy.
***
LEAGUE OF LEGENDS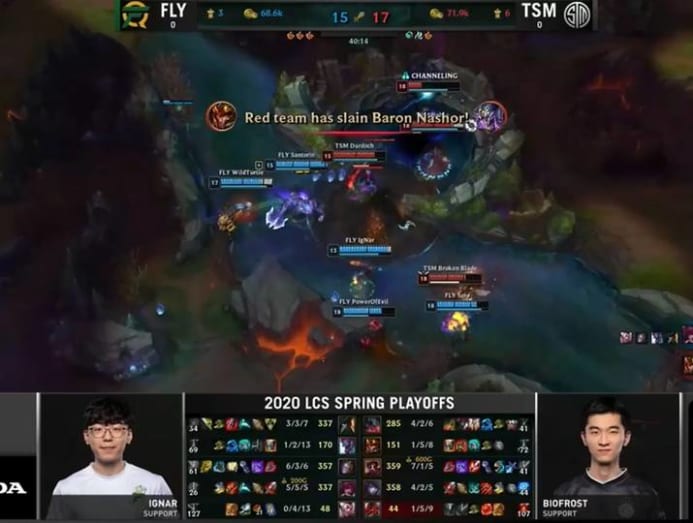 If you're interested in tuning in to arguably the most popular e-sport in the world, you've come at the right time. The game's creator, Riot Games, set up several professional leagues in major regions across the world, such as North America, Europe and Korea, all of which are either in the midst of or are about to enter the playoff stages for their respective regions.
This means that after an entire season of duking it out with each other, teams will now be battling in a set of knockout games to determine who will be the ultimate champion of their region. Not only will they get bragging rights, but the winner also gets to represent their region at the international Mid-Season Invitational tournament later this year.
Both the North American and European leagues, known as the LCS and LEC respectively, are about to complete their own playoff stages and have two games left. Coming up for these leagues will be the final loser's bracket game on Apr 19 for the LCS and Apr 18 for the LEC, followed by the grand finals the next day.
As for Korea, the LCK playoff stages haven't happened yet, but come Apr 18 some of the top teams in the entire world will begin fighting to claim the title of the top Korean team, in what is said to be the toughest and most competitive region in the world.
Watch it here: https://www.twitch.tv/lec
DOTA 2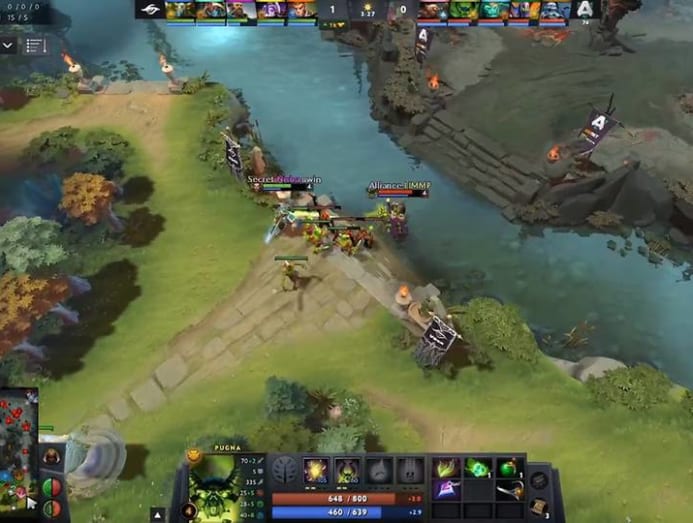 As one of the oldest – if not the oldest – Multiplayer Online Battle Arena games, Dota 2 remains a popular e-sport despite strong competition from its rivals. During this circuit breaker period, the company behind Dota 2, Valve, is hosting a major tournament called the ESL One Los Angeles 2020 for the European and Commonwealth of Independent States regions.
Majors are some of the biggest tournaments Valve has to offer, with many of them offering lucrative prizes and bragging rights before heading into the yearly world championship known as The International.
With a prize pool of US$200,000 (S$284,000), some of the top teams have showed up to fight it out for the grand prize, one of which is the defending world champion OG. The tournament is still in the group stages, but playoffs begin soon, so if you want to catch up with the recorded matches online you'd best do it quickly.
And if you're looking to support local talent, Singaporean player Daryl "iceiceice" Koh is playing for European team Fnatic in another tournament called the BTS Pro Series. Fnatic currently stands in the lead with another round of group stage games to go, so be sure give our local e-sports superstar your support.
Watch it here: https://www.twitch.tv/esl_dota2

STARCRAFT 2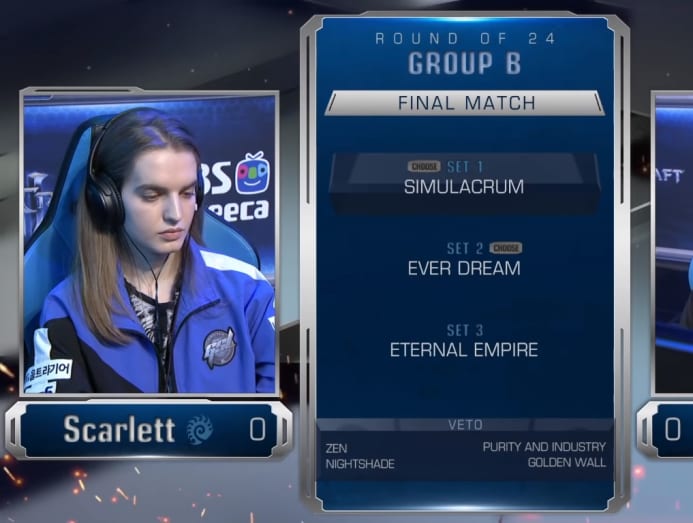 The progenitor of modern e-sports as we know it, Blizzard's Starcraft – which is now in its second iteration Starcraft 2 – has been a staple of the genre since it blew up in Korea.
If you like watching massive armies of aliens and humans fight to the death while controlled with pinpoint precision and high-level strategy, then this is the e-sport to watch for you. Right now, the Global Starcraft 2 League Season 1 has just gotten underway, and features 28 of the top players in the world fighting for their chance at glory.
Be sure to look out for Canadian player Scarlett, who if you didn't know is one of the only top Starcraft 2 players who is both non-Korean as well as female.  
The rest of the line-up is predominantly Korean – as per usual in most Starcraft 2 tournaments – but that also means you can expect to watch the highest calibre gameplay there is to see.
Watch on the Afreeca TV YouTube channel.
COUNTER STRIKE: GLOBAL OFFENSIVE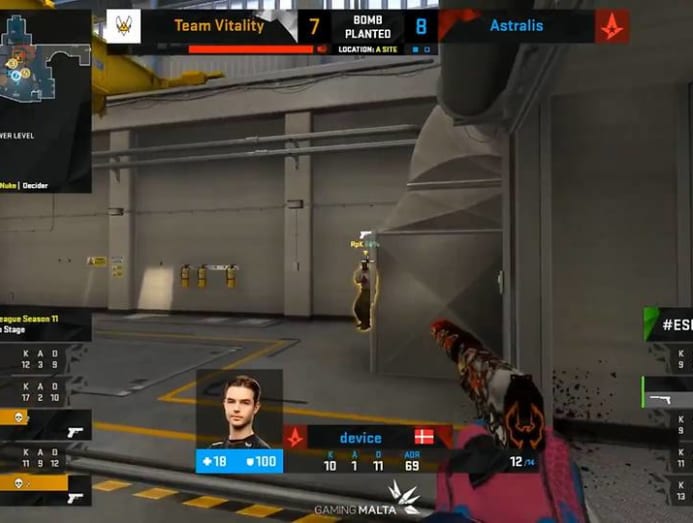 Rounding out this line-up is Counter Strike: Global Offensive (CS:GO), and it makes its way onto this list by virtue of the fact that it is one of the easiest e-sports to follow out there.
The concept is simple: See enemy head, shoot enemy head.
It's this simplicity that makes the high-octane and fast-paced matches easy to watch and one of the best e-sports viewing experiences out there.
While there aren't any major tournaments to watch out for currently, the EPL Season 11 just concluded for both the North American and European regions and they were truly a spectacle to watch. Without delving into spoilers, the tournament featured a roughly even playing field, which meant that during the playoff stages it was anyone's game to win or lose.
You can catch the replays online on the ESL's official Twitch channel or check out YouTube if you want to re-live the tournament experience.
If not, you might want to wait until Apr 22, which is when North American and European qualifiers for the next major tournament begin.
Watch it here: https://www.twitch.tv/esl_csgo