Ed Sheeran reportedly married Cherry Seaborn in "top secret winter wedding"
Only 40 of the couple's closest friends and family were invited.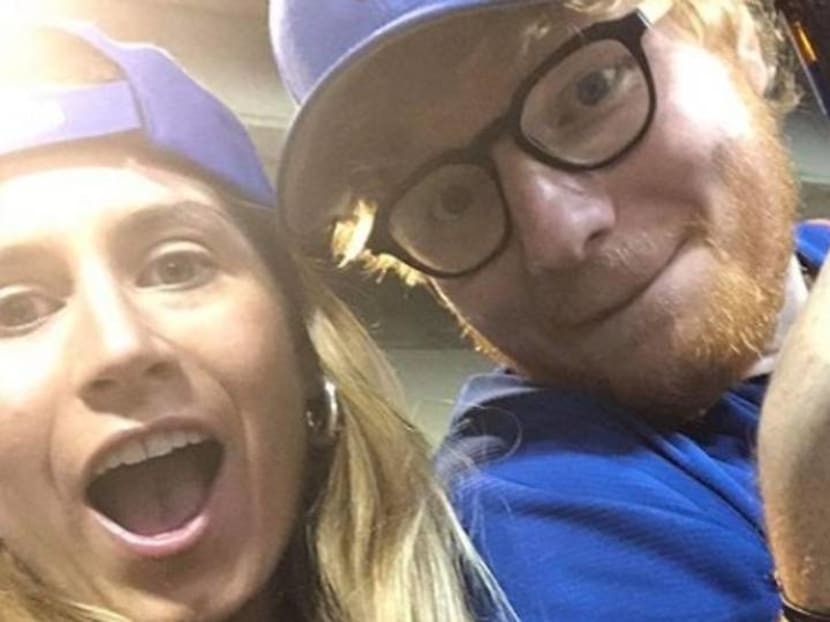 Singer Ed Sheeran reportedly married his childhood sweetheart Cherry Seaborn in a low-key ceremony before Christmas last year.
British tabloid The Sun claims that the couple exchanged vows at Sheeran's "country estate in Suffolk" before Christmas.
"Ed got married a few days before Christmas," an unnamed source claimed. "It was very quiet - just Ed's oldest school pals, limited family and the priest.
Sheeran's private wedding was held without any leaks to social media and paparazzi. "There were only 40 people — so no Taylor Swift, record company executives or any royals or pop star pals. He wanted no fuss and he wanted it to be something entirely for them — just a tiny winter wedding."
"It's amazing that he's the biggest pop star in the world but he was just able to quietly slide off and wed," the source added.
In January 2018. Sheeran wrote on Instagram, "Got myself a fiancé [sic] just before new year. We are very happy and in love, and our cats are chuffed as well xx."
In 2017, Sheeran credited Seaborn with nursing him back to health after he was involved in a bicycle accident that left him with two broken arms. The accident forced him to cancel tour dates in Taipei, Osaka, Seoul, Tokyo and Hong Kong.
He told the Capital London Breakfast Show then that she "had to brush my teeth", and later added she is a "good woman".