Ed Sheeran shares meme-worthy photos of his 28th birthday
The English singer is currently on tour, as he has been for the past two years.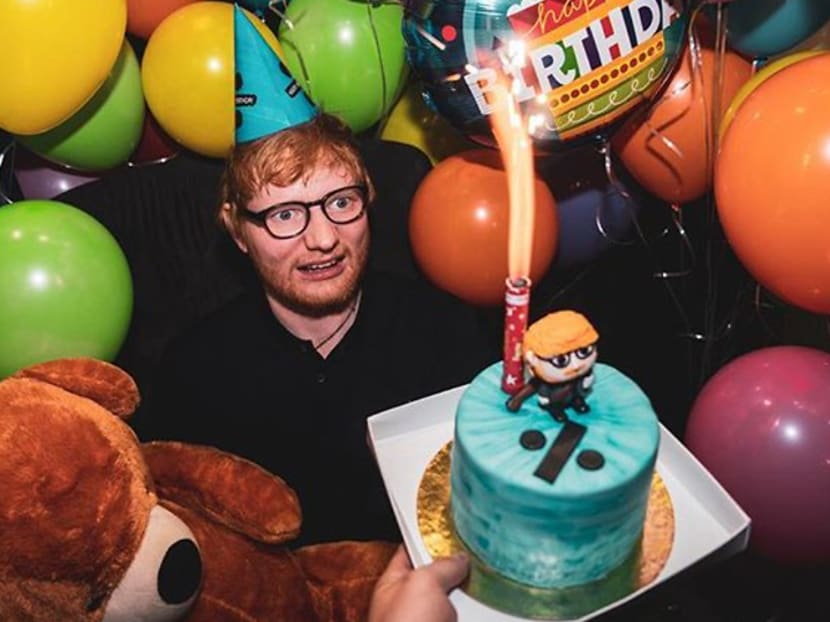 Ed Sheeran shared two pictures of his 28th birthday yesterday (Feb 17) with his 27 million Instagram followers, featuring his typical meme-worthy demeanour.
The first post showed him reading The Horse And His Boy, one of the seven fantasy novels in author CS Lewis's The Chronicles Of Narnia series.
"Never too old for Narnia," wrote the Thinking Out Loud hitmaker, who was dressed in a cap and glasses in what appears to be a cafe.
Sheeran's next post showed him with a party hat on, looking shocked at a large candle atop a blue cake made in the likeness of his 2017 album, Divide.
Sheeran's security guard Kevin Myers shared an image similar to Sheeran's birthday post, with the singer peeking through balloons in the background.
The English singer is set to play the National Stadium this April, as part of his massive 14-leg ÷ Tour. The 261-stop tour began in March 2017 and is set to conclude this August.