Ellen DeGeneres' wife Portia de Rossi says talk show host is 'doing great' amid scandal
DeGeneres is dealing with allegations from past employees that the work culture on the set of her popular daytime talk show is toxic.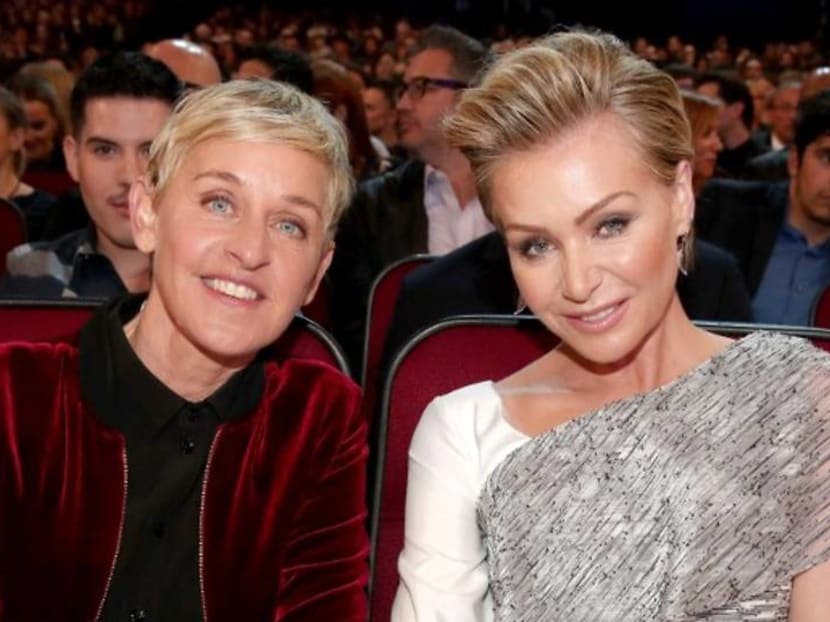 Ellen DeGeneres has undoubtedly been facing a challenging few weeks since allegations of a toxic work culture at the set of her popular daytime talk show surfaced in July.
However, her wife, actress Portia de Rossi, says DeGeneres is "doing great".
The 47-year-old Arrested Development star said that in response to a photographer who asked how DeGeneres was holding up right now. The video of the interaction was posted by entertainment portal Page Six.
The photographer, who caught de Rossi taking a walk with her mother in Santa Barbara, California, over the weekend, also asked if DeGeneres is continuing with the talk show, to which de Rossi replied: "Yes, she is".
DeGeneres has since apologised to her staff and said she was working towards improving the situation. 
This isn't the first time de Rossi has spoken up in support of her wife of 12 years. Earlier this month, she posted a photo on Instagram with the message "I Stand By Ellen".
Other celebrities have also voiced their support for the 62-year-old DeGeneres, who often ends her show with the mantra, "Be kind to everyone".
Singer Katy Perry, who is about to give birth to her first child with actor Orlando Bloom, tweeted: "I know I can't speak for anyone else's experience besides my own but I want to acknowledge that I have only ever had positive takeaways from my time with Ellen & on the @theellenshow."
Oscar-winning actress Diane Keaton also had positive things to say about her visits to the show through an Instagram post saying, "I ALWAYS ENJOYED MY VISITS TO THE ELLEN SHOW. I'VE SEEN HOW THE AUDIENCE EXUDES HAPPINESS AND GRATITUDE. SHE GIVES BACK TO SO MANY INCLUDING ME."
Actor Ashton Kutcher tweeted that the talk show host and her team "have only treated me & my team w/ respect & kindness"
He added: "She never pandered to celebrity which I always saw as a refreshing honesty. When things aren't right she handles it and fixes."