Actor Elliot Page opens up about struggles in 1st interview after coming out as transgender
The Umbrella Academy star is also the first trans man to appear on the cover of Time magazine, where he spoke about the journey to embracing his true self.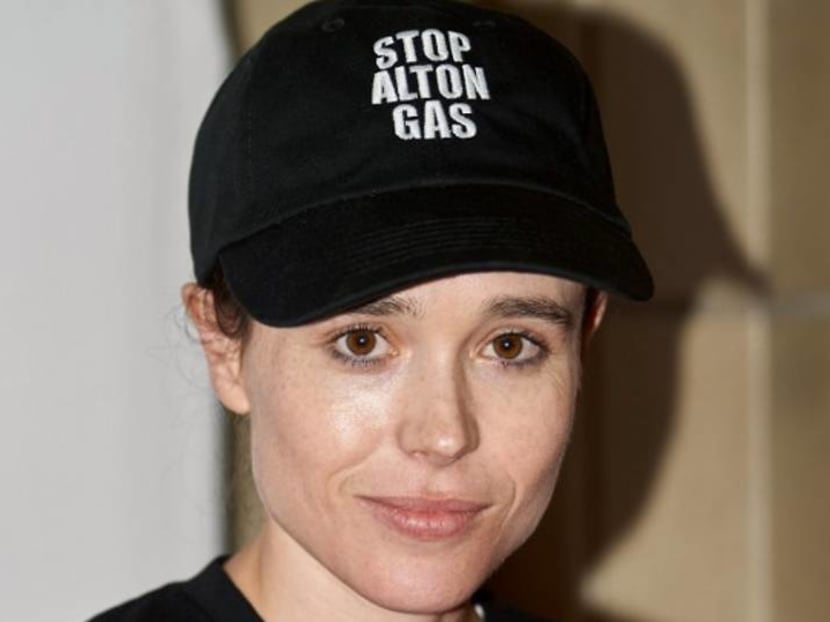 Actor Elliot Page is the first transgender man to appear on the cover of Time magazine. Page, formerly Ellen Page, came out as transgender in December and uses the he/they pronoun.
In his first interview since then, Page has opened up about his journey and struggles to embrace his true self especially in the media's spotlight.
On the cover, Page is seen with short hair and wearing jeans and a black sweater, with the quote: "I'm fully who I am".
He shared a photo of the cover on his Instagram page on Tuesday (Mar 16), with the caption: "With deep respect for those who came before me, gratitude for those who have supported me and great concern for the generation of trans youth we must all protect, please join me and decry anti-trans legislation, hate and discrimination in all its forms.".
He said that was inspired by iconic trans figures in the industry like Janet Mock and Laverne Cox, who found success in their careers and stayed true to themselves at the same time. Actress Cox was the first trans woman to appear on the cover of Time magazine in 2014.
Page told Time that he felt like a boy growing up. "I wanted to be a boy. I would ask my mom if I could be someday."
He came out as gay in 2014 but his struggle with his personal gender identity never left. "The difference in how I felt before coming out as gay to after was massive," said Page. "But did the discomfort in my body ever go away? No, no, no, no."
The 34-year-old star of such shows as The Umbrella Academy, Inception and Juno also spoke about how the endless primping for red carpets and magazines became a painful reminder of the disconnect between how the world saw him and how he saw himself. "I just never recognised myself," Page said. "For a long time I could not even look at a photo of myself."
The pandemic in 2020 gave Page time to focus on himself. After much struggling, "I was finally able to embrace being transgender and letting myself fully become who I am".
He's now looking forward to his future as an actor. "I'm really excited to act, now that I'm fully who I am, in this body. No matter the challenges and difficult moments of this, nothing amounts to getting to feel how I feel now."