Elvin Ng, Kym Ng, Romeo Tan and other local celebs want you to stay #SteadyLah
The movement aims to spread cheer and messages of support and encouragement to Singaporeans during these difficult times.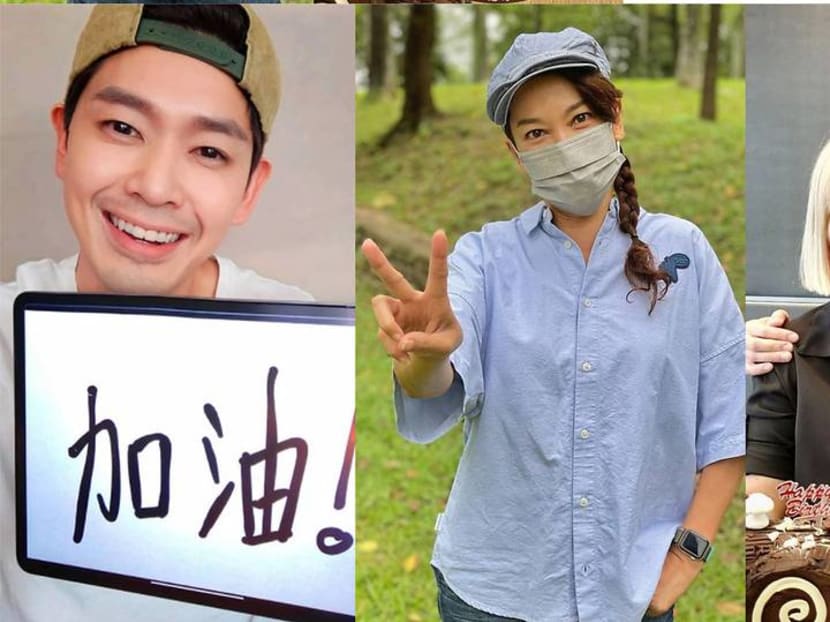 It's been a tough year and then some for so many of us, dealing with the numerous problems that arose from the pandemic. And if we've learned anything from it at all, it's that it's important to give our support and even offer a kind word every now and then to help those around us get through it – be they struggling businesses, frontline workers or even a neighbour. 
And it's with that sentiment that the #SteadyLah initiative was launched recently – the movement on social media aims to spread cheer and messages of support and encouragement to Singaporeans during these difficult times.
The initiative kicked off with DJs from YES933 and has since seen other local celebrities join in to give a shout-out to each and every one who has been #SteadyLah.
Actor Elvin Ng acknowledged the people who are working far from home and who haven't seen their families in a long time. He wrote in his Instagram post: "Show some love to the Malaysian and foreign workers around us here in Singapore and let them know they are a part of us too."
He also posted a photo of himself with his hairstylist and added in his caption that he had sent her some dumplings "and a little warmth" and that he was glad he could make her smile.
Meanwhile, host and actress Kym Ng sent a #SteadyLah to Singapore's airport staff and flying crew for their "perseverance and courage in keeping our air hub opened and the operations going". She included a throwback photo of a time when we could all travel; she's looking out a plane window in the shot.
She said that as a former cabin crew, she can understand the risks that they are taking every day. "Stay safe, stay optimistic, and hopefully we can get through the pandemic sooner," Kym wrote.
Actor Romeo Tan enlisted the help of his fan club members for his post. He posted a composite photo of himself with members of The Juliet Club, and took the opportunity to thank everyone who have stayed home for their own safety and to keep others safe.
Also doing their part for the movement are 987 DJs Kimberly Wang and Gerald Koh, who wrote a note of appreciation for the hawkers "who are superhero-ing out there feeding us during these difficult times". The duo also encouraged people to leave a comment on their Instagram post with the name and address of a hawker stall, saying they would give it a shout-out on air.
Who do you want to acknowledge for being #SteadyLah?