No more Mr Nice Guy: Elvin Ng shares how he pushed back when bullied by a co-star
The local actor reveals what he did when a Taiwanese actor he worked with deliberately distracted him so he would forget his lines and had made disparaging remarks.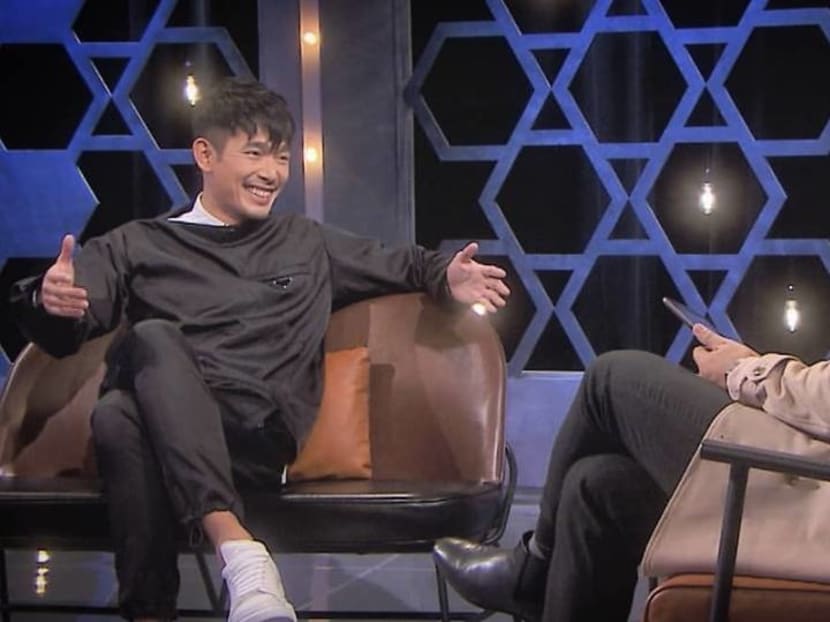 With his youthful good looks, actor Elvin Ng does come across as Mr Nice Guy but judging from an incident he spoke about during his recent appearance on the talk show The Inner Circle, you may not want to test that by pushing him too hard.
Elvin told host Guo Liang that he had an incident with a co-star while filming a show in KL. Elvin didn't name names but he did say that the other actor was a Taiwanese star who was apparently more established but who had a smaller role in the series.
Among the things that the other actor did was to distract Elvin so he would forget his lines and then he would mock Elvin for doing so. The final straw was when the Taiwanese actor was deliberately distracting and also making disparaging remarks on the last day of production. Elvin yelled at him and also decided to speak to the producer about the bullying.
"I asked to see the producer, and I was furious but also shedding tears because I had been bullied the whole time," he said. 

Although he was upset at himself for not hanging in there until production ended, he decided that he would have felt sorry for himself if he hadn't spoken up. 
It seems the Mister Flower star does have a bit of a rebellious streak in him. He opened up about his growing up years and how he went from a model student to someone who played truant.
He was a good student who started skipping classes when he got to junior college. He recalled an incident where even though he completed his homework, the teacher accused him of copying it from someone else. "I was furious and told the teacher I did it myself. Then I walked out of the classroom," he said.
From then, he became more rebellious and ended up having to repeat his second year of junior college.
He worked hard, though, and later graduated with a Bachelor of Arts (Honours) in English Literature from National University of Singapore. In fact, he would have become an English Literature professor if show business hadn't come knocking.
Later in the interview, the 40-year-old actor was surprised by his two close actor friends, Romeo Tan and Sheila Sim. They spilled the tea on his temper and how he used to have very high expectations of others as he does for himself. Now, he is much more relaxed and takes things easily, which makes him a happier person.