Malaysian actress Emma Maembong slammed for photo of breast pump in public
She had to close comments on the Instagram post after commenters shamed her for using the pump in public, with one person saying she was being a "bad influence".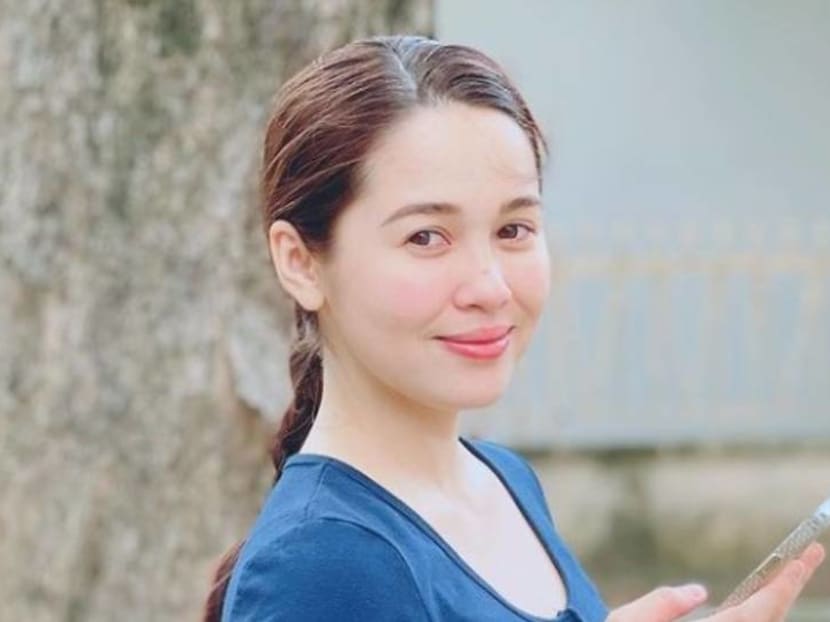 Keyboard warriors were out in full force when Malaysian actress Emma Maembong posted a photo of herself on Instagram on Friday (Jan 29) out and about with a hands-free breast pump attached to her jeans. 
Some commenters were unhappy with the new mum's choice of accessories and made their thoughts known. So much so that she had to turn off the comments section on the post.
According to Malay Mail, many of the comments were positive although there were some unkind ones. One commenter said Emma should be "ashamed" of pumping her breast milk in public while another said she was being a "bad influence".
Elsewhere online, other commenters have said that she needn't have done that in public and that it was "disrespectful".
The 29-year-old actress, whose real name is Fatimah Rohani Ismail, hasn't addressed the controversy although her sister, Beby Maembong, has spoken up.
Beby shared her thoughts on the matter on IG stories, calling the naysayers "dirty-minded".
She said: "There are dirty-minded people in Emma's comments calling her shameless and saying that she's showing off how she pumps her breast milk. The people leaving these comments must be childless or false religious teachers".
Beby also pointed out that there was nothing wrong with Emma's photo as she wasn't revealing her body.
Emma and her husband, Muhammad Shazli Azhar, made the news last month after they tested positive for COVID-19. The actress said she showed no symptoms at all. The couple have a three-month-old son, Shariq Gabriel.