Which celebrities deserved a spot on our cheeky Emmy Awards fashion take-down?
CNA Lifestyle takes a tongue-in-cheek look at the red carpet dresses, pants and a wizarding robe (no kidding) that stole the spotlight.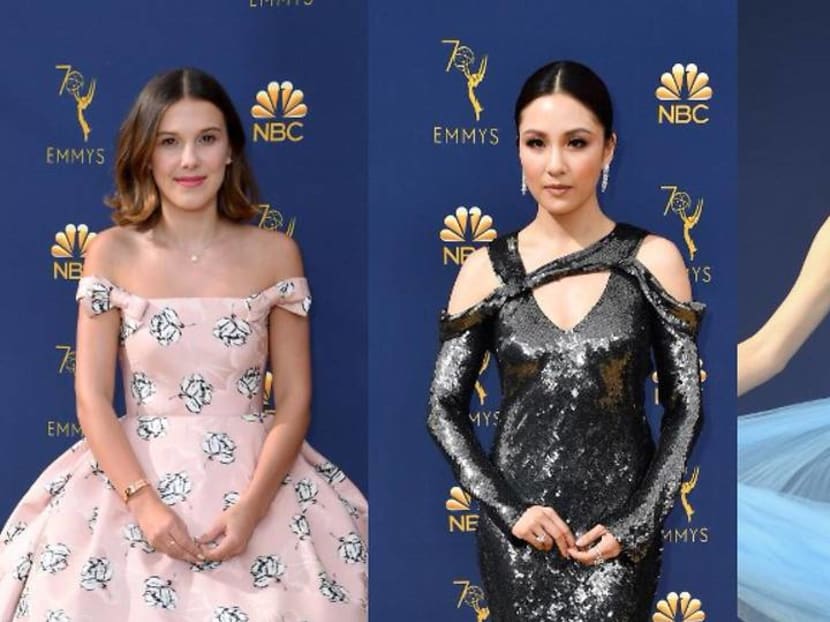 The Emmy Awards presented a few surprises this year: The Handmaid's Tale went away with absolutely nothing on Monday night (Sept 18, Singapore time), The Americans' Matthew Rhys beat This Is Us' Sterling K Brown for Best Actor, and RuPaul's Drag Race won Best Reality Competition Programme over The Voice.
But, just like the academy's undying love for anything Ryan Murphy cranks out regardless of its actual quality, some things never change: There are always outfits on the red carpet to fawn over, steal inspiration from or – our personal favourite award season activity – share a giggle over.
CNA Lifestyle takes a cheeky look at the looks that made us look.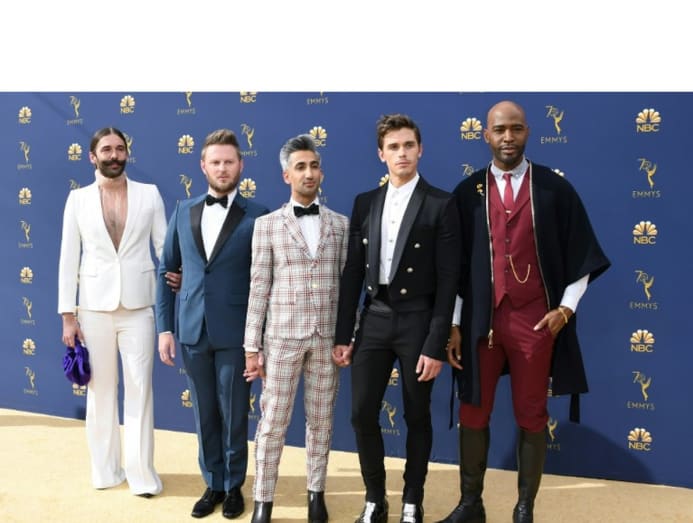 Yas henny, it's the Fab Five from Queer Eye. Or it could be (from left) Jennifer Lopez without electrolysis, Jesse Tyler Ferguson from Modern Family, Pakistani Pewee Herman, Brandon Flowers as a magician, and the new professor of horse racing at Hogwarts.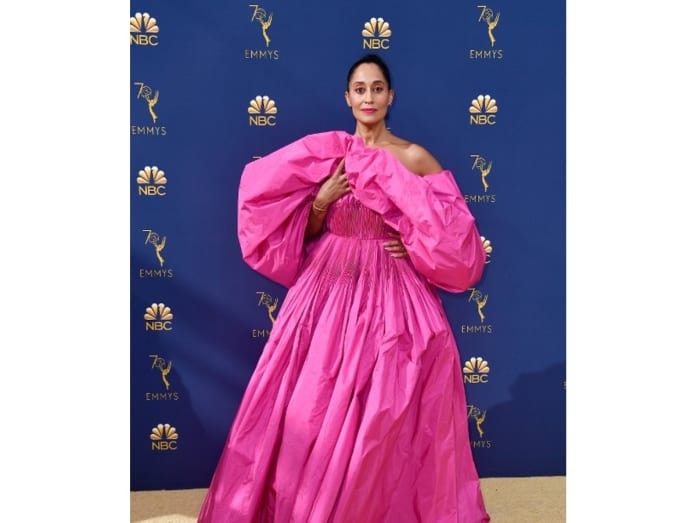 Here's Tracee Ellis Ross trying on one of Oprah's old dresses.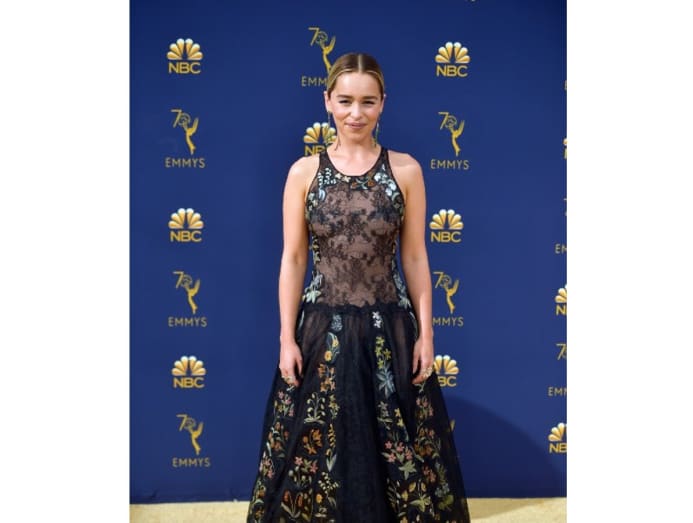 Emilia Clarke, demonstrating how synchronised swimmers might look on fancy nights.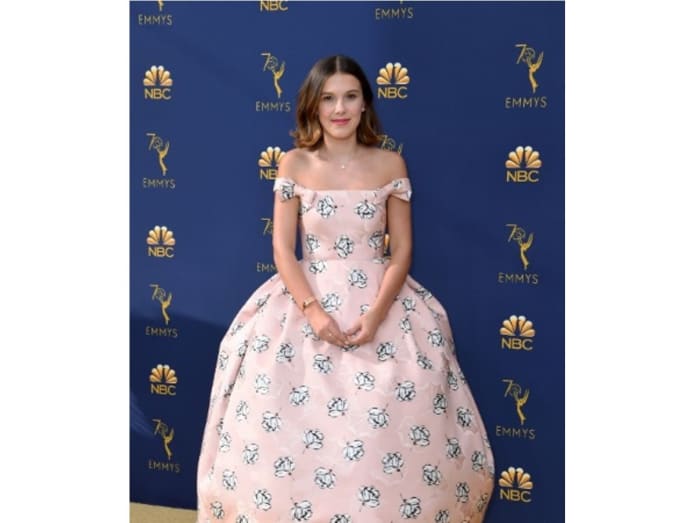 Millie Bobby Brown with what one can only assume is a giant hairdryer under her dress. After the Emmys, the guests made a wish and set her off floating in the air for good luck like those lanterns in Phuket.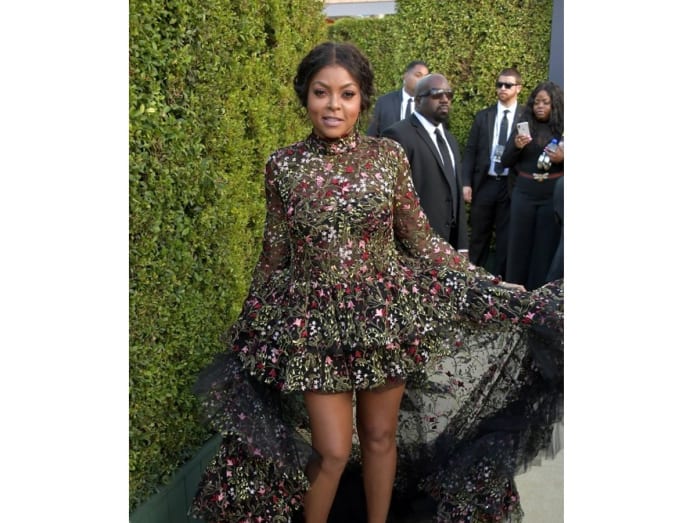 Taraji P Henson does an uncanny impression of how a peacock appears when it needs to pee.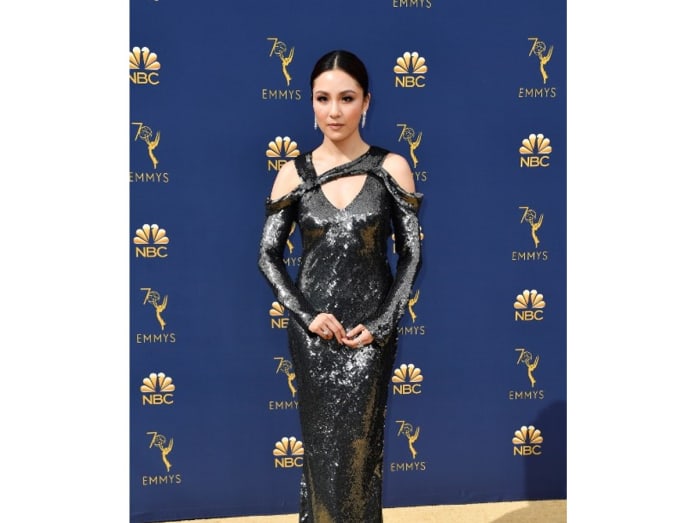 Constance Wu looks like she attempted to pull an overly complicated dress over her head and just gave up half way. Asians don't give up, Constance!
Judith Light is 69 years old, people. That would be your cue to bow down.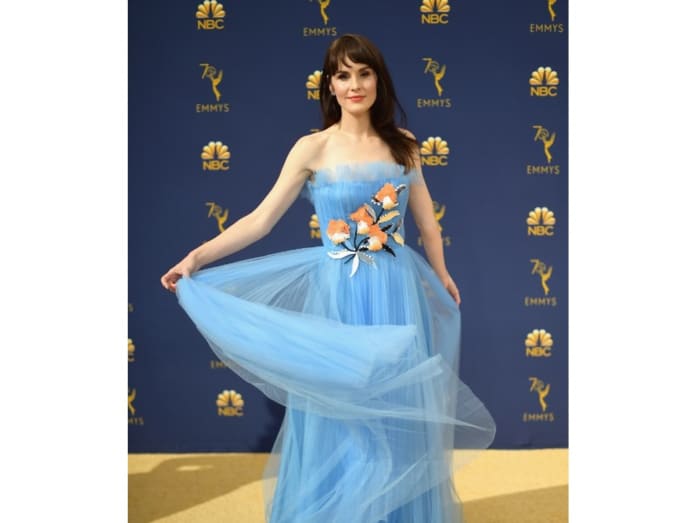 Aw, someone at the Thai disco liked Michelle Dockery enough to buy her a garland. How sweet.