Empire star Jussie Smollett hospitalised following racist and homophobic attack
The 36-year-old actor took himself to a hospital and is reported to be in good condition.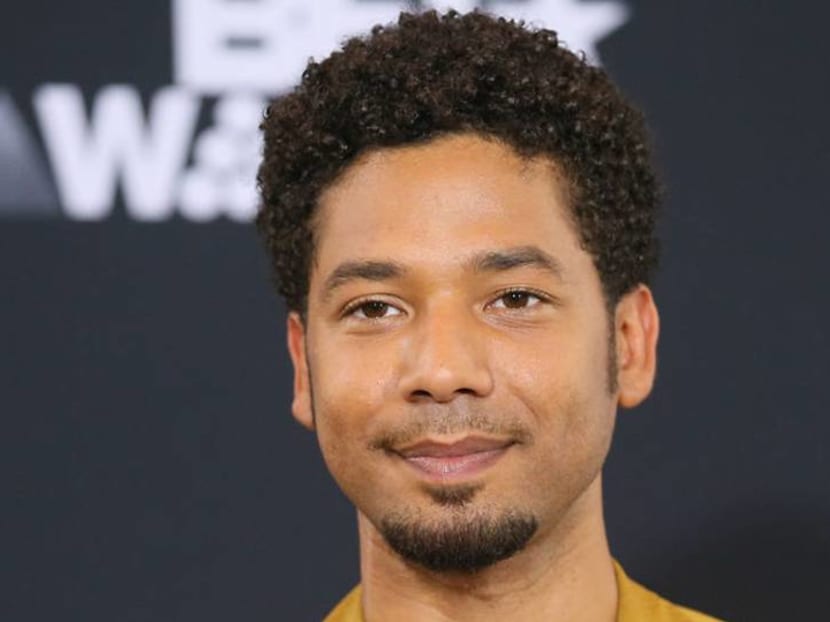 Jussie Smollett, one of the stars of the Fox television show Empire, was attacked in Chicago early Wednesday morning (Jan 30, Singapore time) by two people who shouted racial and homophobic slurs and wrapped a rope around his neck, according to the Chicago police, who said they were investigating the incident as "a possible hate crime".
"Given the severity of the allegations, we are taking this investigation very seriously and treating it as a possible hate crime," the Chicago Police Department said in a statement.
Smollett, who is black and came out as gay in 2015, was walking on a downtown street when two people approached him and yelled the slurs. The attackers then began hitting Smollett in the face and poured an "unknown chemical substance" on him.
The 36-year-old actor was reported to be in good condition after taking himself to a hospital, police said.
Celebrity gossip site TMZ reported that two men attacked Smollett while screaming "This is MAGA country", referencing "Make America Great Again", the slogan of US President Donald Trump and his supporters.
Castmates and other celebrities offered support when news of the attack broke.
Democrat and 2020 US presidential hopeful Kamala Harris called the attack a "modern day lynching".