Empire stars pen letter asking for Jussie Smollett's return to the show
Actors Taraji P Henson, Terrence Howard and more rallied behind their fellow cast member in the wake of the criminal case.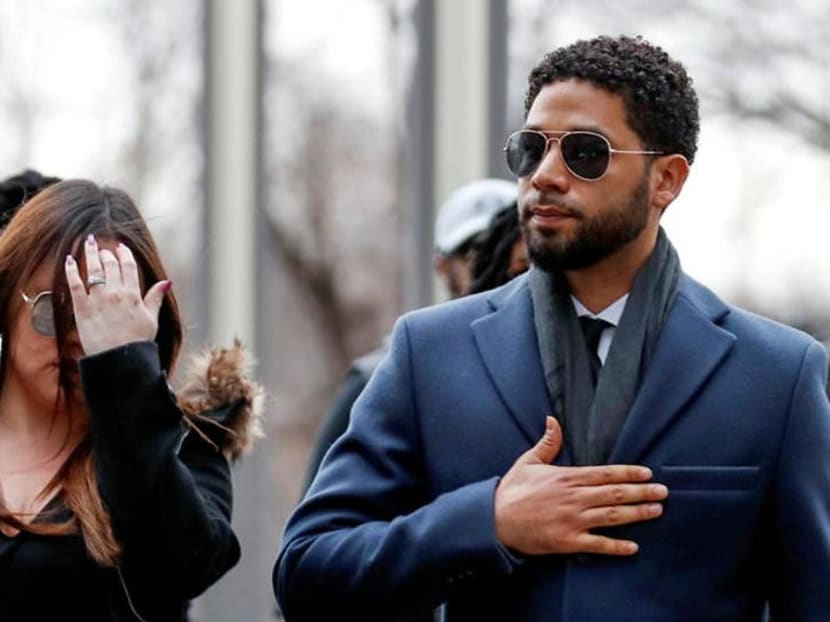 As actor Jussie Smollett's career hangs in the balance following the dramatic proceedings of an alleged hate crime, his fellow cast members on the television show Empire have rallied to support him.
Taraji P Henson, Terrence Howard, Bryshere Y Gray, Trai Byers, Gabourey Sidibe and Nicole Ari Parker all put their signatures on a letter to the show's executives asking that Smollett be brought back if the show is renewed for a sixth season.
In January, the actor reported two men for assaulting him in a racist and homophobic attack, but police did not find evidence of the attack and Smollett was charged for staging the incident. In March, those charges were suddenly dropped.
Although Smollett has maintained his innocence, it is unclear whether he will remain employed on the show.
"Together, as a united front, we stand with Jussie Smollett and ask that our co-star, brother and friend be brought back for our sixth season of Empire," read the letter, which was obtained by media outlets including Variety and E! News.
"Throughout Empire's five seasons working with Jussie and watching how he has conducted himself throughout this traumatic event, we have come to know not just the character Jussie portrays, but also truly come to know Jussie's personal character. He is kind. He is compassionate. He is honest and above all he is filled with integrity. He is also innocent and no longer subject to legal uncertainty with the criminal charges against him having been dropped. We are confident in his lawyer's assurance that the case was dismissed because it would not have prevailed."
The letter went on to detail Smollett's past philanthropic acts, "all done without posturing, the need for attention or even discussion".
The fifth season finale of Empire airs in the US on May 8.