Empty seats, no spoilers and nervous stars as Avengers: Endgame cast assembled
Robert Downey Jr described the MCU movies as 'the coolest relay race in the history of entertainment' but that was as far as the actors went at a recent press event.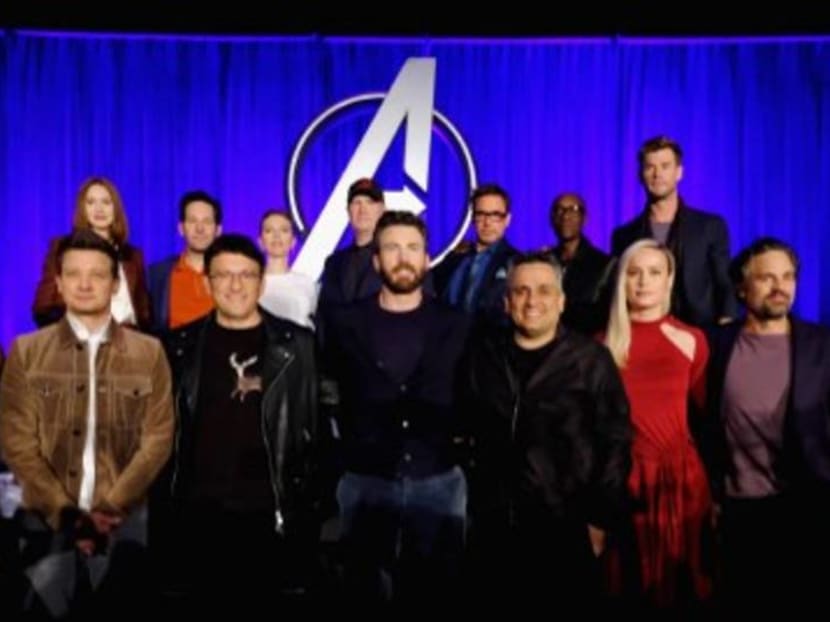 With just slightly over two weeks to go before Avengers: Endgame opens in cinemas, the anticipation and excitement has been palpable. So when you get the all-star cast together in one room, you'll be sure everyone wants to know everything.
But getting any details out of what has been a notoriously secretive production was similar to squeezing from a stone – as evidenced by a recent get-together.
The cast of Marvel's blockbuster movie gathered in Los Angeles for a press event on Sunday (Apr 7) and little was given away regarding the movie. Although the whole setup – as the cast were scattered among several empty chairs – seemed like a nudge-wink to those who had "died" during Avengers: Infinity War.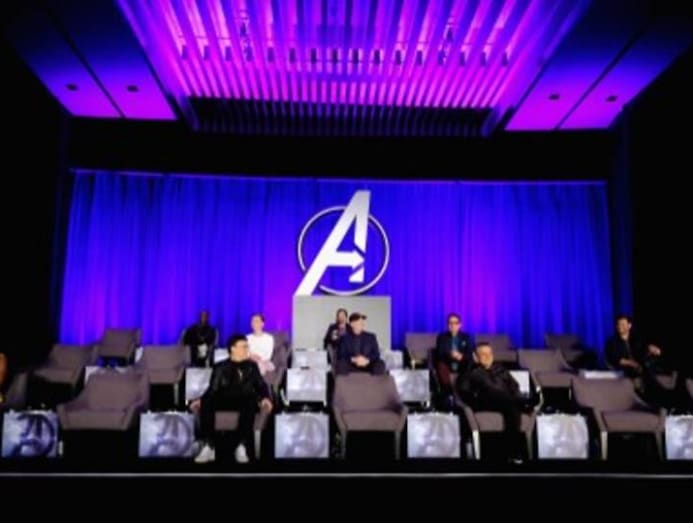 Marvel Studios president Kevin Feige did reiterate that it will be "very, very, very special".
"About four or five years ago, we talked about what haven't we seen in films based on comic characters. We haven't seen an ending – definitive conclusion to an overall saga," he said, reported Entertainment Weekly.
Directors Anthony and Joe Russo also chimed in. "The story is very much about how these heroes deal with loss, resounding loss, true loss, devastating loss. How does a hero move forward from that moment?" said the former.
His brother added: "With Endgame, we get to finish off one of the grandest experiments in movie history. What we're hoping for is that people feel satisfied with the conclusion."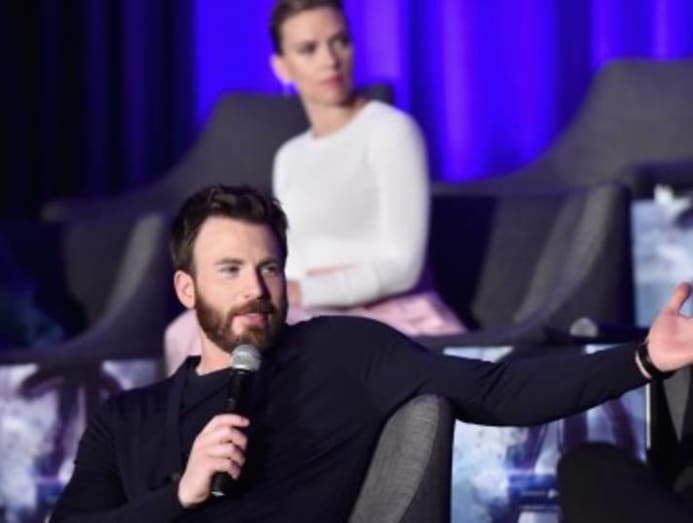 Entertainment Weekly also reported how the directors, as well as the event's host – and Iron Man director and cast member Jon Favreau – were quick to police the cast from revealing too much.
For the most part, the cast tiptoed around possible spoilers.
"It's the completion of the arc. This film does kind of provide an ending to a lot of," began Chris Evans, before Joe Russo made a buzzer sound.
Meanwhile, Karen Gillan began talking about why her character Nebula suffers from "daddy issues" with Thanos before stopping. "I just got really nervous I gave something away, so I'm going to stop."
Much of the (coherent) banter, instead, focused on looking back. Robert Downey Jr recalled his uncertainty while making Iron Man about whether it will all work but also praised the way the entire series of movies had eventually played out, describing it as "the coolest relay race in the history of entertainment."
Chris Hemsworth was also initially of two minds about his role in the massive project. "A few years on, getting cast as Thor, and having the opportunity to embark on this thing. At the time, I thought, 'Is this film even going to make it past DVD, make it to the cinemas, or was I going to be recast?'" he said, but also admitted wanting to be part of it from the get go.
"I was sitting there, just straight out of high school, and watching Iron Man and thinking, 'Oh my God, I wish I could be part of that world."
Meanwhile, Scarlett Johansson talked about her journey as Black Widow, from "a sort of sexy secretary with a skill set on the side" to being "one of the boys – for better or worse" to the eventual diversity that came as more female characters were introduced.
"Honestly, I have to say when Lizzy (Elizabeth Olsen) signed on and Cobie (Smulders) was there, and we were all clinging to each other. I felt like I had been in this testosterone fest for so long. It was so nice to see other female cast members, and now with Brie (Larson) coming on and Karen (Gillan) and Danai (Gurira). I feel like I'm amongst so many strong actors."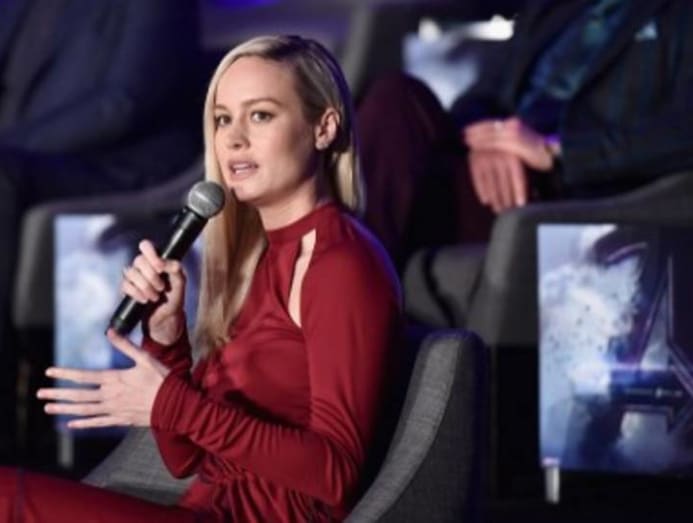 Larson also revealed she actually shot Avengers: Endgame before even working on Captain Marvel.
"This film will always be personally dear to me because it is my first time playing Captain Marvel. I had to stumble and try to figure out who this character was with no script for this, and no script for Captain Marvel either, and perform for the first time in front of legends."
She added: "As big as it is, it still feels like a bunch of kids, like I was doing over summer break, making movies in my garage," she said. "There's wonder and play and encouragement."
But, apparently, strictly no spoilers.
Avengers: Endgame opens in Singapore cinemas on Apr 24.