Watch ET reuniting with best friend Elliott after 37 years in new TV ad
It's been a long time since everyone's favourite extra-terrestrial hung out with his bestie in Steven Spielberg's classic 1982 film. Cue: Lots and lots of tears.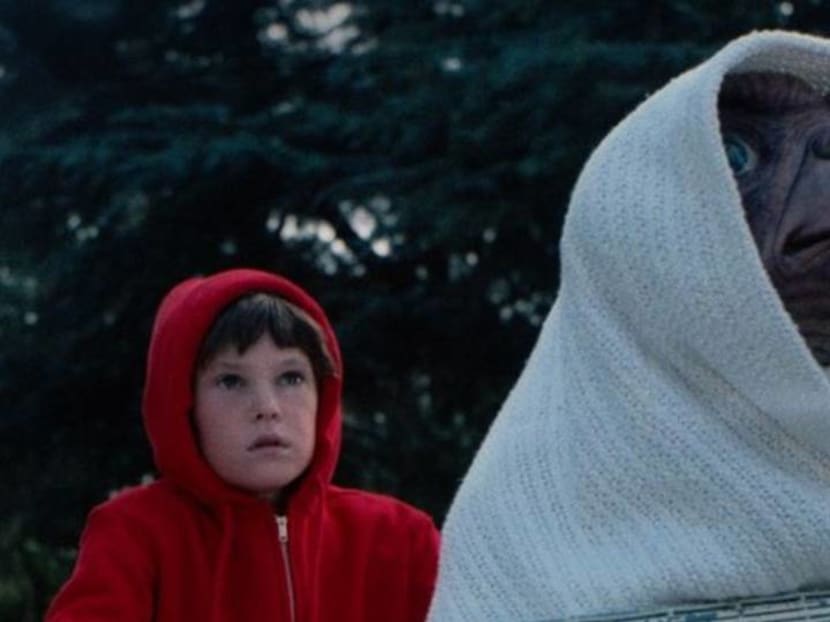 Thirty-seven years after Elliott waved goodbye to his alien friend, ET, in the classic 1982 film, ET: The Extra-Terrestrial, the two of them have reunited. 
And it feels so good for those of us who grew up watching the movie and who had also wished that we, too, had alien best friends – minus the whole being chased by federal agents part. 
The four-minute ad for American telecommunications company, Xfinity, is full of callbacks to the original film, and will definitely bring more than a few tears to fans of the 1982 movie. 

Actor Henry Thomas reprises his role as Elliott, who now has a wife and two kids. 

In the video, ET comes to earth to visit his friend who looked after him all those years ago. He lands in Elliott's backyard where Elliott's kids – a son and a daughter – head to the garage to investigate, in a scene reminiscent of the original film where Elliott and his sister (played by Drew Barrymore) did the same thing. 
Their shrieking alerts Elliott, who comes running, sees ET and the two hug it out like, well, like they haven't seen each other in 37 years.
At this point in the video, it's safe to say that fans of the film will find themselves misty-eyed.
ET stays with the family for a bit to experience life in 2019 where, as Elliott puts it, "a lot has changed since you were here". The alien visitor tries out a tablet, the Internet, VR goggles and movie streaming.
Some things, however, have not changed at all, as ET helps the family revive some dead flowers and also takes the kids on an airborne bicycle ride.
It seems ET may have a family of his own as we see him look at a hologram of a smaller version of him, then point to the stars and say, "Home."
When it does come time for him to go home, ET points to Elliott's son's heart and says the classic line: "I'll be right here."

Cue: Lots and lots of tears. 
Have a tissue ready before you watch the ad.