Andie Chen and his brother are using tech to link Singapore talent with event gigs
The actor and his younger brother Adam want to connect good talent out there with opportunities they themselves didn't have when they were starting out.
Andie Chen remembers when he was a struggling artiste – and so does his younger brother Adam Tan, himself a former hosting personality.
Before winning the 2007 Star Search competition and signing on as a full-time artiste, Andie, now 34, recalls taking on a range of odd jobs ranging from part-time modelling to serving drinks at a LAN gaming shop and hawking fishballs at the supermarket in order to make ends meet while trying to develop his acting career and waiting for his big break.
As for Adam, the 31-year-old found work as a backup dancer before he discovered his niche as an MC for corporate roadshows and events. But, "I got fired from my first show because I went on stage and I totally froze. I just stood there like an idiot," he said. "I had vulgarities hurled at me after."
As struggling performers, looking for viable gigs wasn't easy. But it was those experiences that motivated Adam to set up online events platform Effro, which aims to be an effortless one-stop tool linking event organisers with artistes, vendors, venues and other forms of event support.
First conceived in 2017 and very freshly relaunched, the platform has about 1,200 talents in its lineup, including MCs, magicians, jugglers, models and musicians. There's even a Japanese busker who "dances with flaming swords", Adam said. "He has a ponytail and he's dressed pretty kinkily, too!"
No matter what your opinion of flaming sword dancers might be, it's clear that there is a market for the services that Effro provides. Not only did it make more than S$500,000 in revenue last year, it has also made inroads into the region, recently launching in Thailand and Malaysia. Going forward, its sights are set on partnerships in Indonesia, Vietnam, Hong Kong and the Philippines.
But it was actually a leap of faith for Adam, who says he's "not a tech guy", to decide to start a technology platform.

REVOLUTIONISING THE INDUSTRY
Prior to starting Effro, Adam ran an events company organising roadshows for companies such as Coca-Cola, Unilever and banking institutions. He also took on hosting duties when he could. But he always ran into the same problem: "We couldn't find talents that were good enough," he said.
The strange thing, though, was this: "Andie was telling me, 'That cannot be,' because he used to have trouble finding jobs. That was the trigger. It was like a lightbulb going on," Adam said. "I thought, 'Why don't we become the bridge, creating an ecosystem to match these people up?"
From there, Effro started out as a business-to-consumer platform, focusing on helping people organise weddings and birthday parties. But "we realised that 80 per cent of our clients were events companies," Adam said. So, with its relaunch earlier this month focusing on connecting people as a business-to-business platform.
"Traditional methods of hiring talent – through agencies like modelling, dance or cheerleading agencies – don't work very well," Adam said. Effro can "directly connect artistes' resources to all the events organisers – all the opportunities out there – so that they are not limited by borders."
When developing the site, it was important that the interface be user-friendly, Andie shared. "I was quite sceptical [at first]. When Adam showed it to me, I would say, 'Why is it like that? It's very hard to use. I wouldn't use this!' I thought it wasn't attractive enough." Now, he said, "the user experience has improved a lot."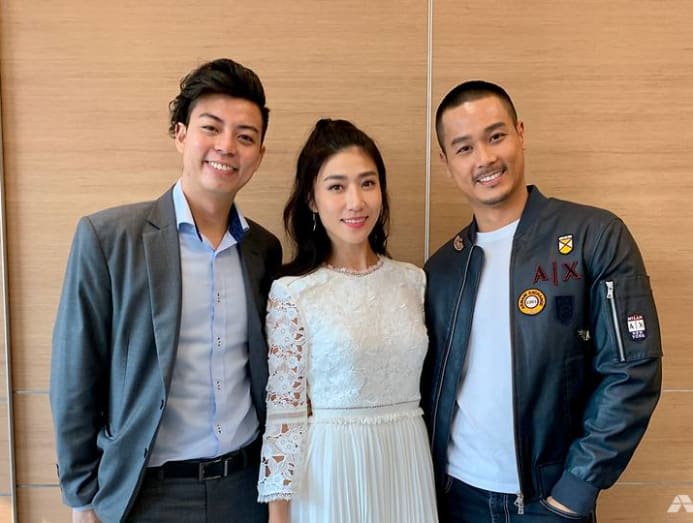 Effro's overarching goal is to offer efficient solutions in an industry that is still very "opaque" in terms of hiring practices, pricing and accountability, Adam shared.
"The events sphere in Singapore is a bit like the Wild West," Andie explained. "The same kind of event could cost you S$5000 or S$30,000 – for exactly the same thing. And you don't know why."
In the rest of Southeast Asia, the situation might be worse, said Adam, who added, "Some talents who are new charge S$200 or S$300 per hour and we don't know where these prices come from or why they think they have that value. Some veteran MCs or dancers charge a much lower price because they don't know [the market rate]." It is also common for performers not to show up at all.
In view of this, one of Effro's special features is a reviews and rating system that allows hirers to provide feedback.
Another feature is an enhanced chat function allowing potential hirers to chat with talents directly. Then, "the chat itself becomes the contract – it can track the conversation and the agreed-upon terms," Adam said.
The brothers have also looked into a standardised system of payment that takes place 14 days after an event. "In the events industry, payment is a very big issue, where some people get paid in 30 days, some in 60 days, and it depends on whether you send your invoice in," Adam said.

OVERCOMING HURDLES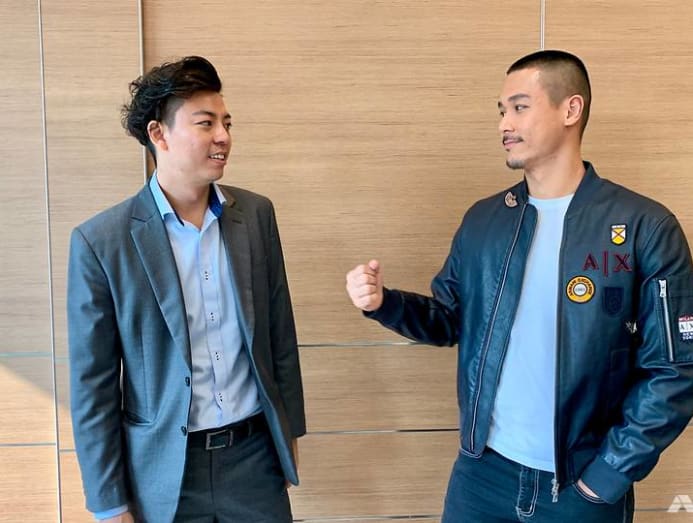 Going into the tech industry wasn't without its challenges, though. In fact, the process was "very painful", Adam shared. For one thing, "I got cheated by multiple developers. They gave me a product that was hard coded, which means it all looks perfect but actually doesn't function very well once the dynamics change; or if you view it on a single website, it works, but if you move onto your mobile phone, nothing works. I wasn't experienced enough to be able to spot that. And that was a huge learning experience for me."
Another challenge was convincing his brother to invest in his company, he said wryly, quipping: "I used every method in the playbook just to get him to come on board. 'Eh, you are my brother – you should support my dream.' 'Remember the time you pinned me to the wall when we were younger?'"
"By the time I wanted to invest, it was not cheap!" Andie laughed, calling his sum of money "a token investment". He also serves as Effro's adviser from a celebrity's point of view, identifying gaps in the market or room for improvement.
"I have many friends who started out with me, or slightly earlier or later, who are still part-time Grab drivers. It's very common," he said. "Do they really want to do that? No, they don't. So, they're not very good Grab drivers, or not very good insurance agents, because that's not really what they want to do. But they could be very good MCs, if given enough work."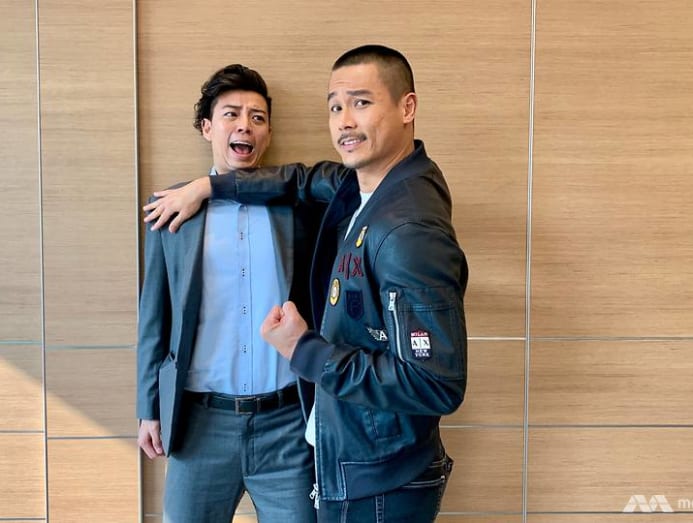 Is it his vision for artistes in Singapore to enjoy more stability and respect?
"Actually, I want the sh** performers to die and I want the good performers to rise. I think tech has always been the great equaliser, because there are no gatekeepers any more," Andie said. "If you are the a****** who doesn't show up, or shows up only three out of four times, then you [shouldn't work], because we don't need you in this industry. You are toxic. But the people who are working hard but charging less should be rewarded."
Adam agreed: "It's about getting them to see that there's a lot more than what they have right now."
And although running his tech company is currently less lucrative than his old events company was, he said, both Andie and their eldest brother, Ash, have "showed me that life is not meant to be lived selfishly. There's something bigger out there. If you find your calling, try to help more people."
He added, "I thought that Effro could really help enable people out there who don't have opportunities. Because I didn't have these opportunities growing up, and I wanted to make sure that other people didn't have the same lack."
In partnership with Singtel.